SK!!!! You could not have picked a better song than this classic by Whitney Houston! I love the lyrics here...they capture Khushi's feelings so well. In her deepest, darkest moments, there is only one shelter from the pain--the safety of his arms. But even in those arms, she has yet to find solace...These words say it all:
"Each day, each day I play the role
Of someone always in control
But at night I come home and turn the key
There's nobody there, no one cares for me
What's the sense of trying hard to find your dreams
Without someone to share it with
Tell me what does it mean?"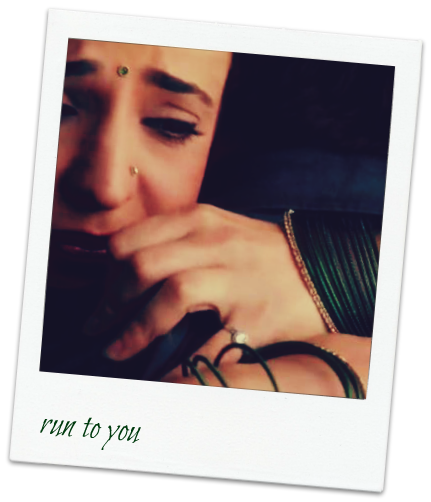 Her uncertainty and all her questions surrounding their undefined relationship just make the pain worse; the fear ofnot being able to share those dreams she cherishes with anyone, a harsh reality in her mind. Her silence speaks volumes. But can he "hear" and feel her anguish even while in his arms?