Years ago when Aamir Khan laid the foundation of the 100 crore club with 'Ghajini', it was considered to be an exception rather than a rule. Three and a half years and ten films later, this has now turned out to be a norm instead of an exception. All top actors, whether it's the Khans, Akshay Kumar, Ajay Devgn or Hrithik Roshan have a century or two to their name. However one record that has stayed on in 'Aamir Khan territory' since 2009 is the 200 crore milestone.
What remained elusive ever since the arrival of '3 Idiots' is finding itself in the middle of all conversations with Salman Khan's'Ek Tha Tiger' bringing on the heat. Needless to say, this is one film which is not just staring at the 200 crore club, but has all the right reasons to believe that the game played from this point on would be much bigger.
The stakes are all set to be high, and how.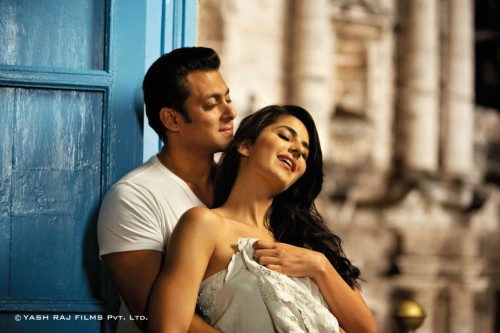 Can Salman – Katrina enter the 200 crore club?
First step in this direction was to get the right release date, 15th August in this case, to ensure a five day weekend for itself, a wet dream for any filmmaker. Moreover with the teaser followed by a promo doing the trick, Kabir Khan has done well to bring his own sensibility in place with Salman's mass appeal, hence promising audience a film that would fetch them the best of both worlds.
No wonder then that, the trade expects records, not just to be chased, but pretty much created here. When there are talks of 30 crores on the first day, 100 crores in maximum four days and over 130 crores at the end of an extended week, there is definite mathematics being put into place.Word is out that even if 'Ek Tha Tiger' turns out to be a bigger disappointment than 'Ra. One', 150 crores are pretty much on the cards.
In any case, it is pretty improbable that the film would be such a massive disappointment. This also means that it is almost a given that 202 crores of '3 Idiots' would well be the story of the past once 'Ek Tha Tiger' completes its run. How far would it go from there? Well, don't be surprised if the eventual number covers a distance which is far ahead.
And remember, you read it first here!
- Joginder Tuteja