HAPPY BIRTHDAY SADAF
HAVE A GREAT 15TH BIRTHDAY
SO HERE IS YOUR SPECIAL SURPRISE
...HAVE FUN READING ALL THE AMAZING COMMENTS FROM EVERYONE !!!!

-Jennifer-
Happy Birthday Sadaf Jaanu
Wish u every happiness and succses in life..!! Have a blast..!! Don't get too naughty *Winks*
.. Love ur Kameeni (Jenny)..!!
Love Jenny
Xxx
Fazila~
Arshi_Virman aka SADAF ... I dont know you, But I know ur friend xsumi...You are so lucky to be surrounded by such good friends... Dont let them go... So here is a birthday wish for u...
Happy birthday to you... Happy birthday to you... Happy birthday to you...
May u have many more... dear... Happy birthday to you...
From Fazila~ aka Fuzzy :))))
Shilparoxx
A very, very HAPPY BIRTHDAY to my pyaari si Sadaf Didi!
I wish you all the best in life! I hope you have a wonderful birthday and enjoy with your friends and family!


Love you xoxo

Here's a siggy from me to you.
I hope you like it! I know it's simple... but it's made out of
love
na...
Lazyleaves
A very happy birthday to Arshi_Virman
Areeban1
Happy Birthday Sadaf !! I'm wishing you a day packed with lots of Sunny Smiles & lots of love for You
. . > U were the first friend on mine on IF. I'll always remember that. Many Many happy returns of the day . . Stay Blessed & Keep Drollling
With love Areeba
xMidnightStarx
To Sadaf:
Happy Birthday!! Have a fantastic day and I hope you got everything you wanted! Wishing you a beautiful day!! xx
FaizaluvsKinshuk
Happy Birthday
, Many many happy returns of the day and live life to the fullest. and have a great 15th birthday
Fatz77
happy birthday sadaf
hope u have a nice day . May Allah give you a long life and take you to Jannah Ameen .. Love you Loadz <333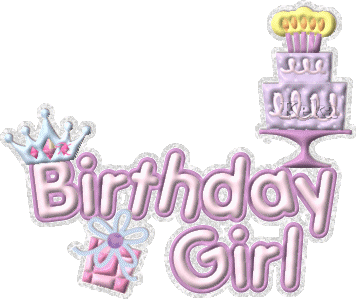 DaMiniii
My message to Sadaf: Happy birthday Sadaf!!
Hope you have fun on your special day and may all your wishes come true!
Niki_cool
B.S.B
...Its ur B'day besharam
...I guess You already know that
HAPPY HAPPY BIRTHDAY my sweetheart
You are a lovely person...and an amazing friend
Have a blast on ur birthday and may all your dream come true
May the birthday candles enlighten your zindagi
and shower all the happiness on you:)
Enough of dialouges now...gimme my piece of B'day cake chupchap else i won't give u your gift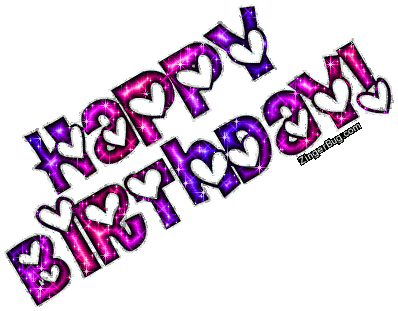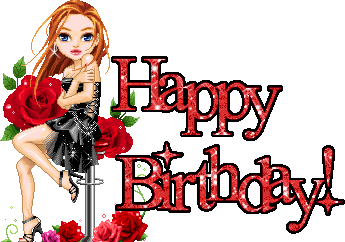 Loksjenny
its a nice feeling when you know that someone likes you, someone thinks about you, someone needs you;but it feels much better when you know that someone never ever forgets your birthday."HAPPY BIRTHDAY".

Kick off ur shoes,take a break,Crank the tunes,Dance & Shake,light the candles,cut the cake .Make ita a day,that's simply Great!!! Happy B'Day...

A prayer: 2 bless ur way
A wish : 2 lighten ur moments
A cheer: 2 perfect ur day
A text: 2 say HAPPY BIRTH DAY

Smile is a curve that sets everything straight and wipes wrinkle away
hope u share a lots and receive a lots 4 days 2 come
happy Birthday ...

IN SOFT GLEAMING NIGHT OF STARS
MAY ALL UR DREAMS COM TRUE
MAY EVERY STAR OF EVERY NIGHT
BRING LOV N JOY 2 U
HAPPY B'DAY 2 U...

Sending birthday blessings
Filled with love and peace and joy
Wishing sweetest things happen
Right before your eyes !

Some like Sunday Some like Monday, But i like Your Birthday.Happy Birthday sweety

A BIRTHDAY WISH REMINDS U THE FIRST CRY
MAMMA... START UR DAY WITH HER ... SWEET BLESSINGS THE DAY WILL BE YOURS .MANY HAPPY RETURNS... MY DEAR

If friends are like moon and Best friends are like stars than i have noticed that the sky looks good without moon but not without stars i.e. YOU Happy Birthday my bestie

A Birthday is A Million Moments, Each holding A Promise Of Fulfillment Of UR Dreams, & ACCOMPLISHMENTS Of Some Special Plans.. Wish U A Very Happy B'DAy

Wishing u a day soft as silk...
white as milk...
sweet as honey&full of money.
may all ur dreams come true...
HAPPY BIRTH DAY

Another candle on your cake
Well there's no need to pout
Be glad that you have strength enough
To blow them all out!

Happy Birthday on your very special day, I hope that you don't die before you eat your cake
Hina
Happy birthday Sadaf <3 on your birthday i wish all your wishes and dreams come true :) may each and every second of your life be filled with happines, ameen :) the day is all yours enjoy it to the fullest :D have a blast :)

Hugs from Hina :)
Coolioqueen
Happy birthday to you sadaf...may u get the best things that u deserve.
PriiDevi
Sonam-IPKKND
Heyy even though I do not know, I know your an amazing person!
Just popping by to wish you a fun filled birthday! May god bless you with all the happiness you deserve! May all your dreams and wishes come true. Have a great day

Lots of Love Sonam
xxx
Zeefan1
happy birthday to u -
happy birthday to u, sadaf happy birthday to u
bar bar din yeh aaye, bar bar dil yeh gaye
too jiye hajaro sal, yeh meree hai aarju
happy birthday to u
happy birthday to u, sadaf happy birthday to u
mwah
Spb1971
Many happy returns of the day.
may all your wishes come true
and you have the best birthday ever.

xsumi message
happy 15 birthday twinny ,,,OMG were do i begin ..ur an idiot and ghaddi and shaitaan a loser but i have to say i love u alot ...loved all the memories with u ..remember the time i called u ..OMG dat was embarrassing ..and all those time u made me laugh like this ---->
and God knows how many times we swore at each other
but we still love eachother
well have a great birthday
ANDDD ...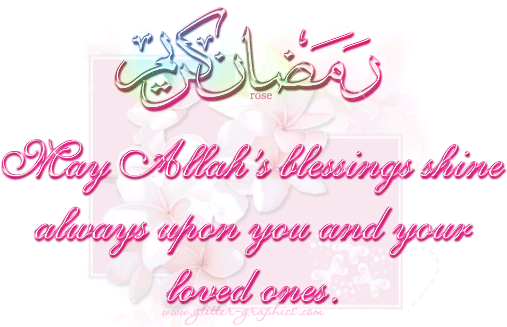 sadaf i pray to Allah that he takes u to janaah and also takes ur family to jannah and protects u from jahanaam ..inshallah all ur duaas are accepted and inshallah we will meet in saudi arabia ..and inshallah this ramdaan will be a blessed month for u and all the muslims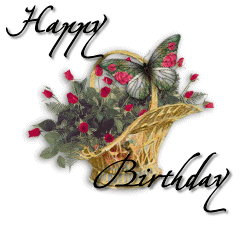 LOTS AND LOTS OF LOVE FROM
XSUMI :sumayyah
-Jennifer- : jennifer
and all ur friends out there


Edited by xsumi - 19 July 2012 at 2:33pm