Originally posted by --Thush--
NOORI
*sigh* i just compiled ur b'day message and everything went down the drain *whooosshhh*


now gimme double the treat of ur b'day coz i wrote the bday msg twice
here it goes g

NBMJ
(J for if bublu said sowie)
and i love callin you NBMJ
.. my sweetest jeej
its party time .. woohoo
happy birthday happy birthday ITS UR HAPPY DAY
make a wish and blow the candle

You are an amazing person and the best friend of mine. May God give you all his love and warmth in every step of yours. Wishing you a very Happy Birthday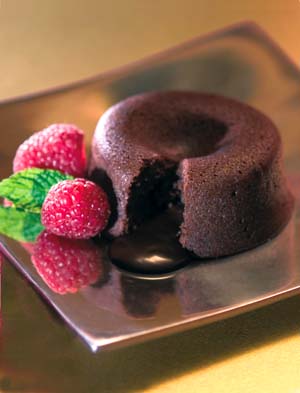 May ALLAH blEsS yoU witH HApPineSs anD SUcceSs

love you always jeejx
Have a BLasT g ..

love
Noorah
thank you nooraahhh
DOUBLE treat?who told ya that i was gonna give you a even a SINGLE one??!!
...its ur mishtake
who asked ya to let it go...not my fault
...that chocolate cake...
iam not sharing it...looks very yummy...
my gift?
...NOTHING?
don't tell me that you had brought one...but that got lost
love ya loadzzz
and missin yaa
Riyra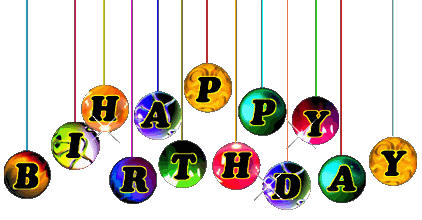 well...
wat should i do now... i know all will be already standing in a queue to wish biskoot...
how can i get in front... *riyu thinks hard*...
lemme get kiku now... come on kiku... open ur rosy lips and sing a budday song with me... lemme play music...
start...
1
2
3
..
...
..


*thud... thud...thud*
riyu checks weather all fell dead... ufff...*kiku-riku huggy-)tight wala)) we did a great job kiku...
now only we two left...
challo lemmo start my birthday bashan




happy birthday to u...happy budday to u... happy budday to biskoot...
ok enough... asusual lemme go to my google unkeel to get u a budday poem...
wait a min!!!
here u go

Instead of counting candles,

Or tallying the years,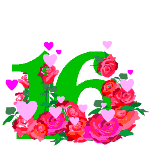 Contemplate your blessings now,
As your birthday nears.
Consider special people
Who love you, and who care,
And others who've enriched your life
Just by being there.
Think about the memories
Passing years can never mar,
Experiences great and small
That have made you who you are.Another year is a happy gift,
So cut your cake, and say,
"Instead of counting birthdays,
I count blessings every day!"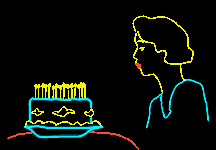 You know I love you and you must know too that my happiest moments are those spent with you
Enjoy your birthday
Indeed, I'll see that you do you're first in my thoughts and first in my heart.Happy Birthday darling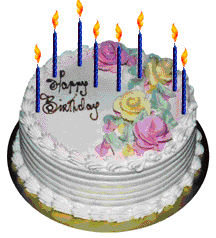 Hip hip hooray
Three cheers we say Once more we raise a toastStrike up the band
Together we stand
To sing ur budday song

already thushy would've got sharukh's msg... but lemme get his wish too... only for ya... special wala...

*now biskoot u have to imagine that u r sonam*
( y r u running... its ur lub calling u...oh okies... we r closing our eyes
now u undergone a plastic surgery and got kajol's face
... so imagine...
.
uff... for this eee we closed our eyes kya...chaddo...
)srk babu atleast sing and dance for our sis na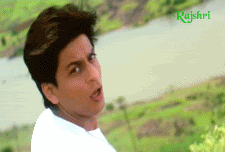 hmm... hogaya... lets wind up ur celebration... afterall we family members deserve some time with budday baby na... challo challo... say bye to him
...boom...y the hell he came bak...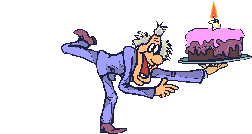 ... oh to give this
back to ur isstory!!!! seriously, you're totally one of a kind
Whenever I'm around you, cloudy days seem to shine
There's always an air around you that makes me feel err... wat... oops... i couldn't name it biskoot... but defo its not that pleasant...(riyu runs for her life before u drown moi in ur tears)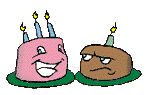 Always willing to pounce on me, willing to toss a line, ready to throw tantrums... i must say u r a wild cat, a fiery lil brat
who always managed to get on my nerves...

but still i luv u... luv u a loads... (pinches moi ..err...thushy's throat and keeps hand on sammy jammy's head
)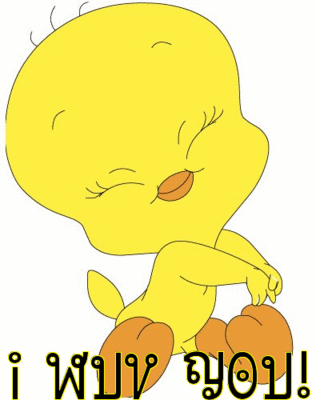 You totally deserve recognition, for everybody to shout
Happy Birthday darling! Keep growing!
You're totally awesome. I can say this without a doubt. even though we r always getting on each others nerve... its something i enjoy to the core and a thing that i expect to ... in each day of moi life... sachi... i haven't loved even gossiping or lobely tokes to this extent... sp get ready babes.. we will continue this for ever...and ever...
(Wish I knew you better! More things to rhyme with that way.)
have a lobely budday biskoot...
muahhh...tyt hugs... missed ya a lot these days...
- riyu-

***************************************
kikaaa and her singing
see..both of us are used to her singing...dats y we didn't faint
was that some kind of formality ree
ok enuf..lemme go to google unkeel
and sooo maannniieee poems
and ya dhakkan!its not princess
...iam super mario now
my shahrukh dancing and singing for me
and y r u doing everything in a hurry
this is not my srk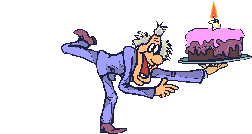 my ishtory
...don't run...i've caught u...
iam not crying to drown u in my tears
am not that soft shoft hearted...who'll cry for this
ya called me a WILD CAT...thats jungli billi ..hahah
i love 2 be called that way...don's jungli billi
roma-don
monalisa's avi
totally hilarious
wats sp ree?
and werz ur nappy dance for my budday?
and moi precious giphaaat?
love ya loadzzz
...muaahhh to my nappy saali

KIA
Happy happy B'day! Budday gurl <3
Happy b'day to u,
happy b'day to u!
U were born in da zoo...
Wid da monkeys 'n donkeys dat luks just lyk u!
Luk how happy dey r
you're also wishing me here bhabhi...
...on my budday
amongst the monkeys and donkeys
...that gorilla looks sooo cute

I wish u da happiest budday eva n i hope u spend it wid ur family n friends n luvd onez! <3 Hav a budday filled wid
precious moments n joyous celebrations!<3
Jab we met u were soo sweet but not now...u've changed a lot <3 n Thank gawd u changed coz i JUST don't lyk sweets
can i tell the same to you too
when we met...u were bholi bhaali...shareef si bachchi...now...the worst of the devils

Tym wid u meanz lotza phun,masti,name callin;)) wild fytz
leg pulling...bole toh our fav tym pass
I still remember dat u missed shoppin ONE SPOON SUGAR wid us
n wen same guy opened da shop again...u were da phirst one to post der n dat tym moi put da CLOSED board n u were sooo pissed offf
u remember???if naat thn don't ask moi...i don't hav da link
i remember bot the shop...
but not about one spoon sugar
...

N more thn anythin else i lobe ur BLIND LUV for gurti<3...just keep votin...dey gunna win one day coz of U
hmpf!!!making fun of me
believe me dat day i rolled lyk a monkey on da floor
ONLY u can do such kamini harktain
which day are ya tokin bot?
thank you for the compliments anyway
Bishkut ur sooo bhreey spl to moi<3u make moi laugh<3
n u deserve every li'l thing u eva asked for<3...don't think dat i'm tryin to make u feel spl on UR day coz ur spl EVERYDAY<3 Ur my li'l evil buddy...da one who attack moi dashboard wid countless slams
u know wen i checked my dash i got a minii heart attack
n my heart cried...
"tere countless slams na dil ko kar diya paaannnchar"
i guess thats ur fav song...i remember u usin dat earlier too
u got a mini hart attack...still...u were da first one to fill them up

Enjoy every bit of ur day Bishkut
may every second of ur lyf iz fulll of happiness<3 Party lyk a Frogiiieee n dance lyk a bandar
wat i wanna say iz Support wildlife, Have a wild birthday party!
Hope ur day iz monsterously fab n problem free! After all, it's YOUR day! Cheers HAPPY BIRTHDAY !!
Lobe ya heaps jaan<3
-ur kikaaa
.
-
-
N herez ur b'day cake...ji-zooo-ji
Once again Happy budday Bishkut
(I didn't use CCP here
)
Lobe lobe lobe ya!<3
thank you kikaaa(sounds sweet kya?
ya teach me to party lyk a froggie
dancing lyk a bandar is
ya go around askin everyone for gifts...werz mine?
cake...i thot ya wud be givin me sum kind of frogs' or animals' food...
lobeee ya loadzzziiieee kikoooDEE
btw...i searched for that shopping thread...cudn't find it

Ammu (AmeTz)
Many Many Happy returns of this day...May Your Birthday filled with lots and lots of love , joy and happiness...And May all your dreams and happiness come true..wish u get a duplicate young Sharuk khan soon..
..Have a blissful future ahead.
thank you ammu
hahah...hope so...