ok so im back wid d frst update tooo fast na yea i knw but aisha forced me 2 write dis..lol forced my weekness is peoples sweetness she was asking me to update so cutely i cant stop my self from updatin raat ke 3 AM ko update karing mai aisha ki bacchi tere liye..
******************************************************************************************
new characters..
Karan Saxena..
Piya dobrial
Abhay Raichand
Geet Dhami
Maan Singh
Khushi Bhushan
Samrat Sehgal
Aruhi Kamra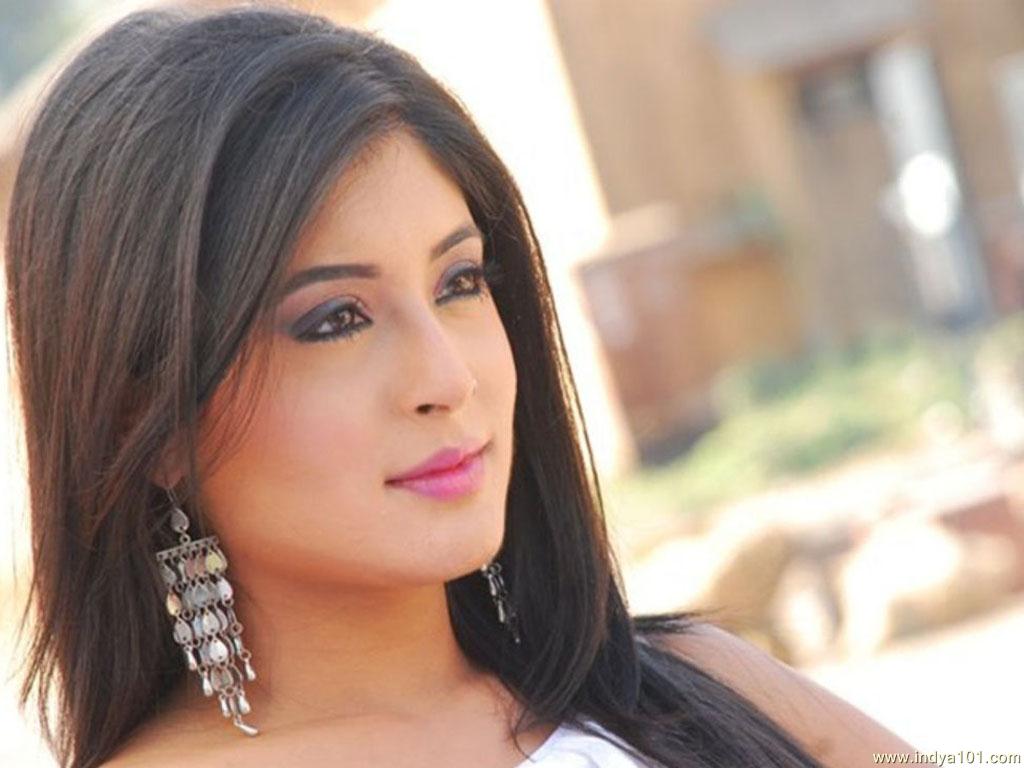 Arjun kundra
Vishal roy
Miss Kirti
Coach Shubhankar
dancers of St.Lawrence
guys
Karan
Arjun
Vishal
Girls
Kria
Aruhi
Vishaka
********************
SIngers of St.Lawrence
guys
Abhay
Maan
Mohit
Girls
Piya
Geet
Khushi
*****************************************
Note:Except Vishaka,Vishal,Kria,Karan evry one is in relationship in der frnd circle..I guess i dun need to mention whu is in relationship wid whum
**************************************************
1 year later
note Bg ground music delhi 6 ki hai ..if u want can listen dat song for a min
Delhi..! India ki raj dhaani ( capital) yahan roz ke kisse hai..ha kabhi kahi accident kabhi kisi ko pyaar hua ya kabhi kisi ka dil toota yahan kisi ko koi farak nahi padta zindagi chal rahi hai BOSS..! kehte hai Mumbai ko India ki rajdhaani hona chahiye tha but Delhi Dil walo ka shaher hai bhai..! dil waalo se yaad aaya yahan pe jo dostii karta hai nibhata hai ..! har skool and college mai unity hai after all DIL WALE JO HAI..kisi ka kuch bhi ho but dost ko dukh pohche jaan bhi dene koi ready hai delhi wale..dosti se yaad aaya St.Lawrence delhi ka sabse bada college jahan log jaane ke liye kuch bhi karsakte hai yahan pe koi kami nahi hai students are very talented sabke paas apne talents hai chahe wo dance ho ya gaana..delhi chota hai but mumbai walo se dil bada hai..(no offence meant to Mumbai after all I live in Mumbai too)
group of frnds were sitting and talking havin fun late night..
Karan: guys I have got an intresting new..!
Kria: ahan aapke paas intresting news hai..
Karan: excuse me miss Interupter jab tum ye new suno gi teri aankhe khuli ke khuli reh jayingi..
Aruhi: ab kya faltu pana kar raha hai tu karan jaldi bol na kya hua..
Karan: Guys Guys..! w8 Vishaka pehle tu apne aap ko control karna.
Vishaka: Cum on dude spill d beans..!
Karan: Guys u knw wat..!
Maan: no we dont knw now say..!
Samrat: Yeh kya pagal pan hai karan bol na jaldi..
Vishal:pagal hai na tabhi faltu pana kar raha hai..
Arjun started laughing and hi5ed Vishal..
Aruhi: tum log chup nahi reh sakte listen to him..!
Karan: thx aruhi..Ok so guys abhi Dad ka call aya tha..
Kria: so..?
Karan: he said dat kal humare yahan Mumbai se ek college ki dancing team aarahi hai..
Geet: konsi college se..?
Karan: St.Louis..!
Vishaka was having her coffee she almost choked..and abhay spilled his coffee..
Khushi: WHAT..?
Karan: ya guys ..
Kria: Karan wo kyu aarahe hai..?*in a serious tone*
Vishaka: u knw wat karan mujhe unki shakal bhi nahi dekhni..
Piya: haan karan jo bhi unhone Kria ke saath kia we cant see dem..
Karan: chahta to mai bhi nahi hu guys ki wo yahan aaye but we have to face dem dux St.louis ke trustee jo REYAANSH SINGHANIA ka baap hai wo mere dad jo hamare skool ke trustee hai unke bohut acche frnd hai so my dad called dem to visit our college as vahan vacations start ho gayi hai..!
Aruhi: to kya wo log kahin aur vacations nahi mana sakte..? yahan aana zaroori hai..
Maan: guys chill..!
Samrat: I dunt knw dude mujhe us reyaansh ke naam se hi nafrat hai balki i never saw him..!
Abhay: Nafrat to mujhe un sabse hai jisne kria ka dil toda..!
Kria was silent all dis tym..
Vishaka: guys I cant stay cool in front of dem..!
Karan: no Vishaka we have to cux unhe ye nahi pata lagna chahiye ke hum unke baare mai jaante hai so accha rahega ki hum aise behave kare dat we dont kne about dem..!
Geet: and ya Vishaka and Kria tum dono unke saamne cool rehana as if u dun care wo yahan hai..!
Kria nods..
Vishaka: k dude..
Aruhi: so dekhte hai iss Reyaansh Singhania ko..
Arjun: tere baare mai bohut kuch suna ab dekh bhi leta hu..!
Karan: guys vacation shuru hone wali hai 2 weeks ki so hum sab trip pe jaa rahe hai na wahan St.Louis bhi honge..
Vishaka: WHAT but kyu..?
Kria: Chill Vishaka we dont care ok dey are no body for us..
khushi: yea guys ..!
Smrithi enters kria's room..
Smrithi: kya hua itni khamoshi..?
Vishal: haan wo kyunki ST.L kria cuts him
Kria: haan mom..wo..wo actually hamara college hai na to hum sab vacations mai trip pe jaa rahe hai wohi discuss kar rahe they..
Smrithi: ohh accha..ok agar kuch chahiye to inform me k and how dance going on?
Karan: aunty sab accha hai..
Smrithi: Ok den enjoy..
smrithi leaves
Kria: Paagal hai kya tu vishal agar mom ko pata chal jata wo mujhe trip pe jaane se rok leti..
Vishaka: ye hai hi pagal..
Vishal: Oye vishaka zyada bol mat tu..
Abhay:cut d crap off guys..
Karan:okay so kal mai unhe pick karne jaa raha hu ..
******************************************
Mumbai..
Note: bharat stopped dancing cux he misses Vishaka.
At sharons house..
Sharon: guys coffee any one..?
taani: bhaabi neki and puch puch ofcrzz..
Sharon: ye lo cutiee..
Sharon: swayam tumhai chahiye..
Swayam:hayee sharon tum agr zeher bhi pilado mai pilunga..
Sharon:Shutup swayam..
evry one gigles..
Rey: guys I have got a news..!
Taani: kya hai rey..?
Rey: taani o taani kal hum jaa rahe hai delhi..
Nilesh: kuch zyada jaldi honeymoon nahi bana rahe tum dono.
Rey: Shut up nil hum sab jaa rahe hai k..!
Neha:wow but y we going..?
Rey: mere dad ke frnd ne humai unke college mai invite kia hai..!
Simmi: konsa college..?
Rey: St.Lawrence..
Sharon: Wow dats nice college..
Swayam: SUna hai wahan bohut awesum dancers hai and singers bhi..
Rey: yaa and nil maine to ye bhi suna hai wahan ki gals bohut hot and s*xy hai..!
Taani stare him wid :O dis expression and hits him on his shlder..
Taani: how dare u rey..
rey starts gigling
Nilesh : kyaa really rey
Rey: yea im serious winks at taani..
Taani: I hate u
vicky: wow dude we are gonna havee fun
Amar: haan yaal..
Neha: kya saying u babu..?
Vicky : kuch nahi kaagu wo to mai..mai bas..
Simmi: nil to pehle se gaye guzra tha amar aur vicky bhi
Rinni: ladke hote hi aise hai...
Sharon: Haan ur right..
swayam: what do u mean..?
Taani: tum sab ek hi hote ho..
Rey: ok gals aap bohut acchi ho ab jao and start packing taani mai tumhe drop kar deta hu..and bharat tu bhi chal raha hai..
Bharat: mai kya karunga..
Swayam: nahi bharat ur cuming dats final..!
*************************************************
It was 7 am..vishaka and kria both were sleeping like dey mopped the whole house and washed dishes at 5 am..it was der daily routine to be late and miss Kirti is fed up wid dis ..
Smrithi: Kria Vishaka aaj fir late hona hai..?
Vishaka turned: aunty sone dona ..
Smrithi: no its already 7 am..kria utho raat bhar jaago ge tum log and den subah late uthoge..!
Kria: Mom!
Smrithi snatched both blankets from der hand..
Vishaka: Aunty..!!
Kria: kya kar rahe ho app..!
Smrithi: bas ab uth jao..
Vishaka: dats not fair..
smrithi: hehe beta ji ab utho nahi to fir daant khaoge aap miss kirti se..
smrithi: ok my dolls ab uth jao mai breakfast table pe w8 kar rahi hu..
dey both gave her a smile and she left..
Kria: aaj vish hum unse fir milenge..
Vishaka: hmm aur aaj unki aankh khuli reh jaayigi jab wo humai college mai dekhenge wo bhi itne acche frnds ke saath,,..
Kria: Reyaansh bohut rulaya tha tumne mujhe ab pata chale ga asli dost hote kaise hai...
Vishaka: we will just ignore dem jaise hamare beech kuch hua hi nahi
Kria:hmm
*******************************************
Karan was at phone talking wid abhay..
ABhay: aaye kya..?
karan: nahi yaar pata nahi kahan hai..w8 i guess aagaye k dude see u at college..
Abhay: ok byee..
karan waved his hand at Reyaansh..
Rey:i guess wohi hai..
****************************************
to be cntinued...


Edited by Abshu_Arsha - 20 July 2012 at 11:13am