Massages




Somee Massages for you by your friends


By nisaluvrk
happie birthday bro...!!!!!
i thank IF to giv me such a cool super spammer bro n a great frn...!!!!
best wishes to you...may u get everything u want n lead a happy life wid ur love...!!!
enjoy d day n i want a party...!!!!


By nacima api
salam
well, it's been a very long time, hai na bro?
but i'm really happy that i got a chance to wish u on your birthday, thanx to ria
i wish u a very very very happy birthday, and i hope you're doing great
talk to u soon
love you
nacima


By nikki
Bhai
Happy Birthday
Bhai yaha pe IF pe mein agar kisi ki sabse zyada respect karti hu toh woh aap hain

u command respect bhai
aap ke birthday par humari rab se dua hain ki woh apko zindagi ki har khushi de


By mahi
Many
Many
Many
Happy
Return
Of
The
Day
Shuridh
Hope your Birthday gently breezes into your life all the choicest of things and all that your heart holds dear Have A Fun- Filled Day.
May You Live Long...
Sing a song of Birthdays Full of fun and cheer And may you keep on having them For many a happy year.
And Ur All Wishes Come True...
Make a wish and give it wings
Dreams of bright and beautiful things
Dance through all the fun filled hours
Don't forget to smell the flowers
Share some love and birthday cake
All life joys are yours to take
And when evening comes to view
Thanks your lucky stars you're you
Happy Birthday Once Again.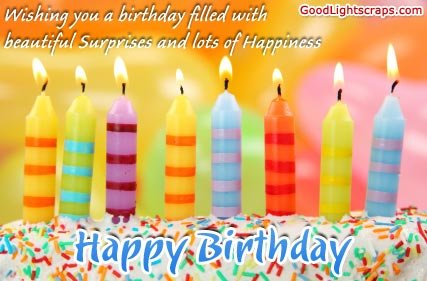 Edited by XxDeansChickxX - 19 July 2012 at 9:35am