Spare the Card - Ashu
I don't need no smart phone,
I don't need no new cologne
Said exasperated Dr. Heartstone
Do you know, what it is to pay off a loan
How would you, when you haven't earned on your own?
It's high time you have grown
And maturity shown
You hit the markets like a cyclone

It's all the new generation hormone

Don't come into my hospital zone

And make me in anger groan
But why did Dr. feel alone
When he heard his birdie had home flown.
Save the Gyaan - Nidhi
Where's the need to save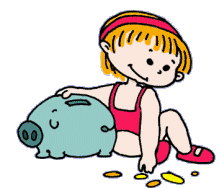 Just buy what you crave

It's time for husband dear to be brave

Without being a slave
To money and hoard it in a cave
Most of the gifts to you I gave
So why do you rave?
Watch me behave
Like a stranger in the hospital enclave
Ok! here I go without even a wave
Now it's for you to pave

The road into my heart to engrave
Let's see who did forgave