Are you scared of the dark? Of insects? What about bubbles? Or are you afraid of phobias themselves? Do you get overwhelmed when you see heaps of pretty things all at once? Do you get anxious when peanut butter sticks to the roof of your mouth? Or do you believe that you are dead? Well, whether you do or are wondering what the hell I had for breakfast, continue reading and you'll find out! ;)
Our brain is a marvelous but mysterious organ. There's so much we don't know about it! It pretty much controls our entire body, so what happens if it makes a
mistake
? If there's a
glitch
? We've all heard of disorders, illnesses and diseases, might even have a few ourselves, but have you heard of
these
ones? Well, the Crazies didn't, until recently.
But now we do, and we'd like to share these
wacky
disorders and phobias
with
you.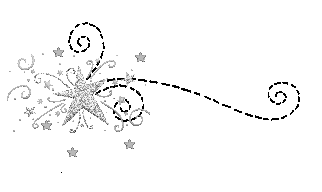 So, here are our
1. Trichotillomania
In this disorder, the patient suffers from an urge to pull their hair out, regardless of where it is. Eyelashes, beards, nose hair, eyebrows, arm hair and even pubic hair. Eeks!
2. Baro-phobia
Fear of gravity. (Isn't gravity everywhere?)

3. Paris Syndrome
Exclusive to Japanese people, this disorder causes trauma to people who visit Paris. Sufferers are shocked and have a mental breakdown because Paris doesn't live up to the image created by movies and books. Symptoms include nausea and dizziness.
4. Hippo-poto-mons-troes-quip-edalio-phobia*
Ironically, this is the fear of long words. Nope, you guys don't have to figure out how to pronounce it...unless you want to, of course.

5. Stendhal Syndrome
Ever felt extremely dizzy when you were in an art gallery? This syndrome causes dizziness, rapid heartbeat, confusion and hallucinations when a person sees a beautiful piece of art, or sees lots of art in one place, or even sees something else that's extremely beautiful. (I guess these people have to stay away from me, then.
)
6. Phobo-phobia
The fear of phobias. So, like, you have a phobia but you're scared of them so...you're scared of something you have. How does that work? =/

7. Foreign Accent Syndrome
Have you had head injury, trauma or stroke recently? Because if you have, and you've started speaking your native tongue in a foreign accent, then you've got this disorder. People diagnosed with this syndrome have damaged their brain's speech center.
8. Arachi-butyro-phobia
Fear of peanut butter sticking to the roof of your mouth.

9. Abluto-phobia
The fear of washing or bathing
10. Domatophobia
Fear of houses and being inside them. I guess these people live in caravans.

11. Exploding Head Syndrome
People with this syndrome experience a loud noise inside their head, like an explosion or a big roar. OUCH!
12. Asymmetri-phobia
Fear of asymmetrical or mismatched things

13. Arithmo-phobia
Fear of numbers, math, certain numbers, calculations or anything mathematical.
14. Papyro-phobia
Fear of paper. (I wonder if this includes toilet paper...
)

15. Ommeta-phobia
Fear of eyes.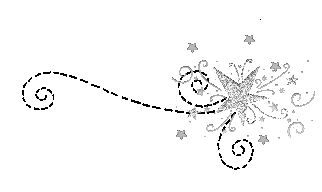 Ta-Da!
Do you have, or know of, any unique and interesting phobias or disorders that you'd like to share?
*Phobias have hyphens in between so I-F doesn't reject the words as invalid =)