Me again check the clock and its still 11-55 pm damn..mene romi se pucha ajj kuch time slow nahi lag raha...??
romi(in deep think): humm how can u find it?( i get irritate ..firse question
) i mean muje to sabhi time ek jese hi dikhte he..
me: i hope u remember what are we waiting for?
romi:yes yes how can i forgot we are waiting for mmm..mmm
mm...humm kiska wait kar rahe he?
(me like
)
me:u again forgot?
she give u very right name BHOOLAKAR
(romi pouts
)
romi:thik he thik he abhi jyada time waste mat karo or jaldi se bomb blast karo after all sheis your LADEN
and my granny...

Finally Time Come And Me And Romi Both shout
bar bar din yeh aye bar bar dil yeh gaye tu giye hazaro sal yeh hamari arzoo...


HAPPY BIRTHDAY TO U
HAPPY BIRTHDAY TO U
now cake for u...cut the cake
(me and romi eagerly waiting to eat
)one from me and one from romi
flowers for u


gift for u..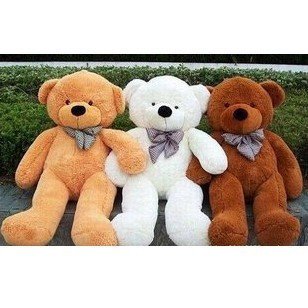 My dear beenish one big hug from me and hope your all days going so much wonderful in this year...
i will promise u one we will sure meet at wagha border...
i still remember that nights jab hamne yaha morning tak chat ki he..
and the day when i made u my granny and laden..


i really enjoy that day when u come in RP and i call u granny...
kya expretion the tumare..
but still we love each other so much so ones again
"HAPPY BIRTHDAY"

Koi Sapna, Koi Wada, Koi Khushbu, Koi Phool Ya Tumhen Dil Se Nikalti ye Dua Pesh Karoon Tumhare Paaon Sada Manzilon ki Raah Chalen Ghum ka Tumhari Raah Se Guzar Bhi Na Ho Tumhare Haath Barhen, Kamyabi ko Chho Len Kisi Nakami ka Tumhari han Zikr Bhi Na Ho Tumhari Aankhon Main Umeed ke Taare Chamken Mayosiyon Main koi Roz-o-Shab Basar Bhi Na Ho Tujhe Urooj He Itna Mily Aye Jaan-e-Aziz! Ke Tumhen Phir kisi Zawal ki Fikar Bhi Na Ho.

today is the most special day for a special friend in my life, today is her bday, she is my none other than u, my sweet friend beenish. On this special day of urs i would like to pray to god, that may he fulfill each and every wish of ur life and may he give u a long life full of happiness and success.
HAPPY BIRTHDAY DEAR!!!!!
Have a gr8 day and year.
Love u a lot
Always keep smiling
Enjoy!!!!!
cake for u..
card for u
Ugta hua Suraj dua de aapko, Khilta hua phool khushbu de aapko, hum to kuch dene ke kabil nahi hai, dene wala hazaar khushiyan de aapko! HAPPY BIRTH DAY



Phoolon ki sugandh se sugandhit ho jeevan tumhara Taron ki chamak se sammilit ho jeevan tumhara Umr aapki ho suraj jaisi Yaad rakhe jise hamesha duniya Janmdin mein aap mehfil sajayein aap aisi Subh din ye aaye aapke jevan mein hazaar baar Aur hum aapko "Janmdin Mubarak" kehte rahein har bar


Har raah aasan ho, Har raah pe khushiya ho, Har din khubsoorat ho, Aisa hi poora jivan ho, Yahi har din meri dua ho, Aisa hi tumhara har janamdin ho!!!


with my all wish ones again happy birthday to u...


Edited by TeDylove - 19 July 2012 at 12:32pm