PART-11
manvi- arjun??
arjun- kal raath main jab tumhara room mein aa raha tha tab
FLASHBACK
arjun was about to knock on manvi's room door he saw that door was half open and saw in and was shocked to see virat in
manvi was shouting at him
manvi- virat chale jao yahan se plz
virat- manvi plz meri baath suno manvi plz accept my apology???
manvi- virat plz jao mujhe kuch nahi suna nahi kehna hai plz
virat- par...
manvi-virat agar tum yaha hooge toh mujhe aur takleef hogi
virat- kyun?
manvi-kyunki main tumse pyaar karthi hoon tum he dekthe main yeh shadi nahi kar sakthi!!!
arjun was beyond shock manvi dint love him but virat and he was a fool who all these days thought that she loved him and he was sad that all these days he irritated manvi a lot by being close to her
so he left from there and cried a lot and then decided to leave manvi and get these two love birds together
FLASHBACK ENDS
manvi- par arjun
arjun- manvi maine humesha tumse sacha pyaar kiya aur sache premi ka farz hotha hai ki voh apne pyaar ki sari icha puri kare aur maine kiya
manvi ran to him and hugged him- i m sorry arjun for hurting you
arjun- manvi shhh dont cry i m sorry for hurting u all these days
virat- ahem ahem manvi hogaya?
arjun smiled and manvi glared at him
arjun- chaliye ab sab chalte hai bye manvi and virat and have a happy married life
virat- thnk you!!
manvi smiled but dint respond
arjun whispered in his ear- seems like a tough nut to crack jao aur manao
virat- ok!!
and arjun left
virat- hi manvi ahhh how r u?
manvi dint respond and gave a weird look
virat- manvi plz gussa thuko
manvi-kyun ek toh dosti tod the ho phir yakken phir dil aur aab dil joddete ho sab tumhari manmani haan???
virat- kyun yeh sab tumhe nahi pasand?
manvi-nahi
virat-nahi?
tikhe main chala jatha hoon and was about to leave manvi stopped him
manvi- phirse chodke jaoge?
virat turned around lifted her and took her into their suhaagraath room!!
virat placed her down on the bed
virat-manvi i love you!
manvi- i love you too
virat kissed manvi forehead then came down kissed her eyes he lay on her and manvi felt herself sink deep into mattress and virat kissed her lips and turnned off the light
and they made love all night
AFTER 2 YEARS
manvi and virat were walking in a mall with their 6 months old daughter sareena
manvi- virat saru ki bottle dena!
virat- yaar i already have these many bags in my hands and u expect me to give it to u?
manvi ignored his statement- virat jaldi do na!! side pouch main hai
he handed the bottle to her she took it and turned back and was shocked
manvi- arjun!!!!!
arjun- hi!!
virat- arjun???
manvi- how r u?
arjun- im fine u?
manvi- me too!!! toh aur kya?
arjun- manvi i should introduce u to someone
manvi- kaun?
arjun- arohi
arjun- she is arohi
arohi- namaste!
arjun- and they are my best friends virat and manvi
manvi- namaste
arohi- awww such a cute baby hey hi wats ur name? in a kiddish tone
sareena- ooo ooo
manvi aand arohi laugh
manvi- sareena
and then all four meet again and enjoy!!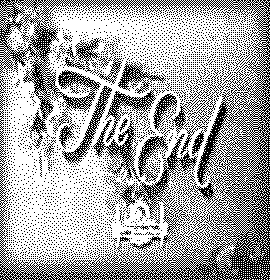 SO GUYZ HOW WAS IT? FINALLY I COMPLETED IT I HOPE IT WAS NICE AND I WOULD LIKE TO THANK ALL FOR THEIR LOVELY COOMMENTS
THNK YOU!!!


Edited by nikeshathana - 16 October 2012 at 3:27am