Here is a quick pic post showing the major parts of today's episode. It was a good episode in my opinion as it showed the relationship between Parag-Koki and the pain that they have both caused each other.
Today for the first time Ahem realized his mother could be wrong and he understood his father better. I think Ahem-Parag's relationship finally started to evolve into a real father-son relationship. Ahem has always thought less of his father because of Koki's treatment of Parag. Today he realized his dad has talents he never knew about and that his Dad was the wronged party in this incident.
Koki too realized her mistake and she can see how much she has hurt Parag. It would be wonderful to see this relationship explained more. CVs show us why she is so hurt, what did he do to her, why does she hurt him, there is lots here to explore. Don't waste this track, it has potential.
to Parag, Koki & Ahem in this episode, great acting and portrayal of emotions by all three.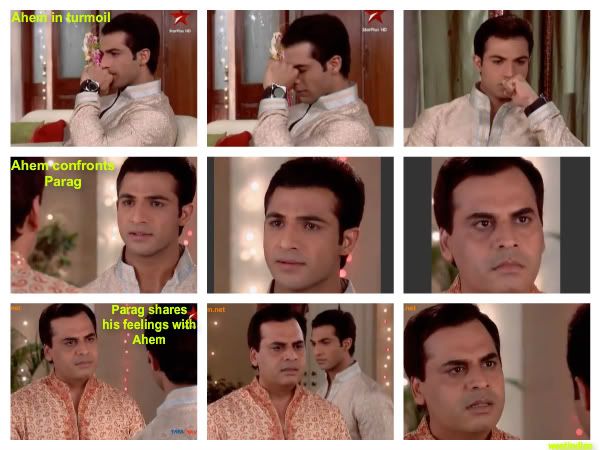 Edited by westindian - 17 July 2012 at 11:37am