Raghav: Viraj like a good boy if you return Sia ji's bag.. I'll take you for ice cream.
Viraj: Nahin... mein nahin doonga - This is my Jahnvi's bag
Raghav: Krrish ki tarah zid matt karo- I can't handle two kids at the same time..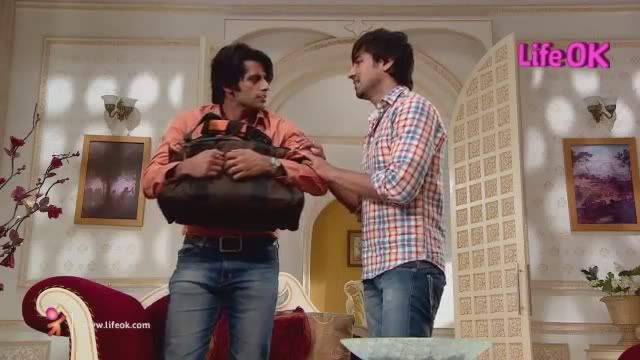 Raghav: Viru Achha bacha hai naa...?
Viraj: Nahin... I want This bag, the ice cream and Jahnvi too!
Viraj: Kamini, Sia saali CHOR!
Will continue with the other scene later.


Edited by carisma2 - 18 July 2012 at 9:00am