Continued...
Kahani Mein Twist: The Wooing Track
-------------------------------------------------------
Unniyal: Sirji, plan kya hai?
Viraj: Plan hai... mohabbat ki aag Raghavji ke dil mein ignite karna. Gadi mein chalo.
Unniyal: Sirji, aap kis ki tasveer dekh rahe ho?
Viraj: Raghavji ki.
Unniyal: *shocked* Kaunsi tasveer, sirji?
Viraj: Jab humne pehli baar ek doosri ke saath dance kiya... uski tasveer, Unniyal.
*flashbacks with "Mohabbatein" song playing as background score*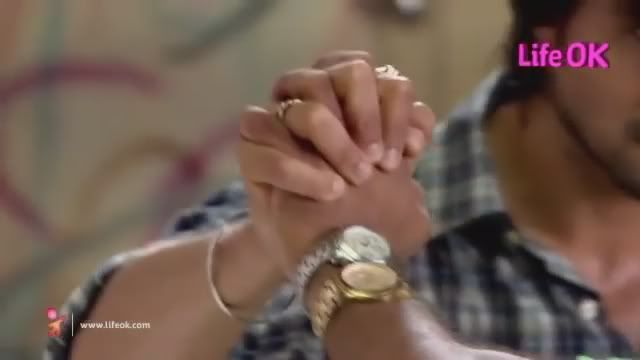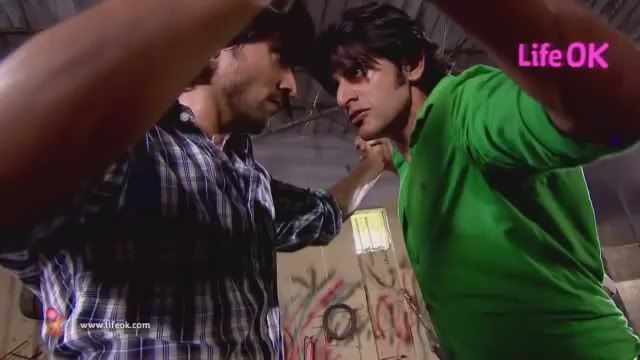 Viraj: I love my jaan so much. Maine faisla kar liya hai ke main Raghavji ka dil jeet ke hi rahunga. By hook or by... crook.
Unniyal: Sirji, aap ki khushi mein hi meri khushi hai.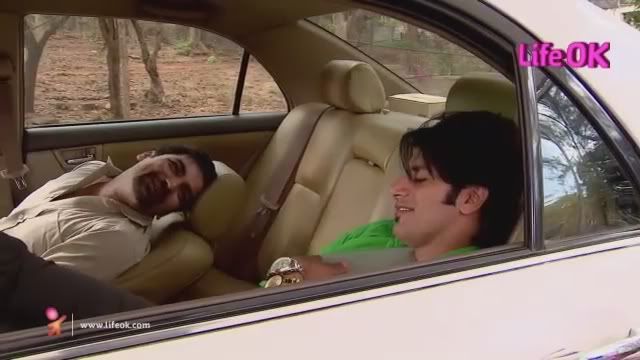 Unniyal *thinks to himself*: Kaise kahun, sirji, ke main aapse kitna pyaar karta hoon? Apne iss pyaar ko main hamesha ke liye apne dil mein rakhunga. Kyunki... aap khushi se barr kar mere liye kuch bhi nahi. Aur agar aap Raghavji se pyaar karte hai toh... main aap ke raaste mein nahi aunga. Mera pyaar sacha hai, sirji. Sacha.
Viraj: *oblivious to Unniyal's loving gaze*