Roll on the red carpet pleej!
Finally we have our spoof adda!
All are invited to the party and lets have fun!
Shamil's inaugural speech.

"Bhaiyon aur behno ! This is an auspicious day phor aal the NBT-ians out there. My hands have been itching to make this thread ever since monu was shot twice and meenu had a khoon bhari maang.
Lemme explain the inspiration & idea behind this Adda.
Not long ago, the same PH had a beautiful show on star one, Mile Jab Hum Tum' which turned into another comedy circus after a while. It was then, some of the very talented writers out there who came up with a thread only for the frustrated fans, where they made hilarious spoof songs. I used to faithfully follow their spoofs and soon I tried out writing one, inspired by those creative writers. The rest as they say is history. I would like to do virtual charan sparsh of IBL founders and take their aashirvaad. Taaliyaan pleej! *looks around to see the response but finds all dozing off except the ever faithful PRO , miss Swetha who screams "Go shamo! Go!" Shamil continues the speech sheepishly believing deep in her heart that the audience is actually listening to her blah blah*
"So basically what I want to say is.. that there may be many here who have never spoofed any song. But this is the place for u to try out and see how good u are at it!
I have already taken permission from Fivr who has told me lovingly that she will always keep an eye on us coz she very well knows what we are upto.
So get ready to rock n roll babies!"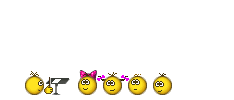 Ps- I can see some of the ardent fans of adda have already clicked the 'like' button when the only thing I ever wrote was 'no comments'. Pleej be careful when u step out of this post; galti se apne naajuk pair like button par mat rakhiyo. Bechara 'like' will be offended and will wipe away ur name!"


Edited by shamil - 16 July 2012 at 3:59am