New article...
It was an effortless transition: Yami Gautam
Published: Thursday, Jul 19, 2012, 8:56 IST | Updated: Thursday, Jul 19, 2012, 8:57 IST
By
Chaya Unnikrishnan
| Place: Mumbai | Agency: DNA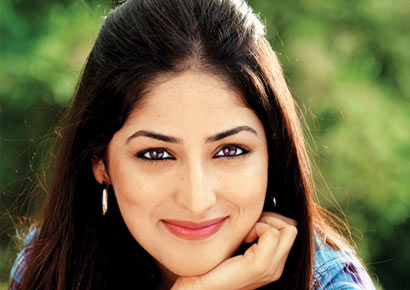 Actress Yami Gautam is on cloud nine. She has just won the award for the best actor to have made the transition from TV to films and also completed the shooting of a Tamil-Telugu bi-lingual film Gauravam. "It really feels good to have won the award because I never approach my work expecting something. Yes, ultimately one loves to be in films but whether it was a 100-episode soap on TV, a 30-second commercial or a two hour movie, I have been very choosy and that has paid off," saysYami.
The actor, who shot to fame with her film Vicky Donor never thought the film will turn out to be such a huge success. "I knew the film was different, but hadn't expected this kind of critical acclaim and box-office success too," smiles Yami, whonow wants to be even more particular about her secondBollywood outing. "I have been getting offers but I want to be careful and choose a good role," she informs.
In the meantime, Yami is excited about her South film which has her playing a lawyer. Though she has to mouth dialogue in two languages, Yami is undaunted. "I would have loved to learn the languages but two months is too short a time to pick up both," she laughs.
Apart from acting, Yami is hugely fond of reading books. Before she became an actor, she would spend all her time with books and was an introvert. "I am still an introvert, I only open up in front of the camera," confesses the actor who is currently reading the Immortals of Meluha.
http://www.dnaindia.com/entertainment/report_it-was-an-effortless-transition-yami-gautam_1716872


Edited by --Ratna-- - 18 July 2012 at 9:44pm