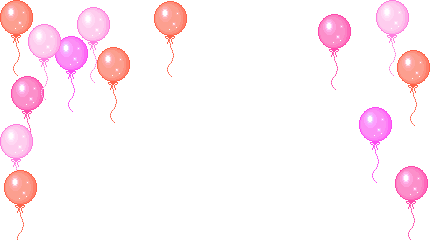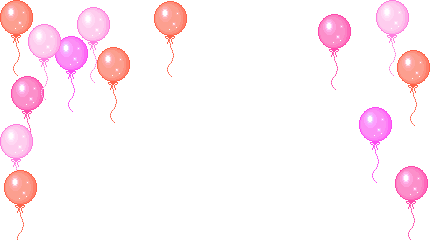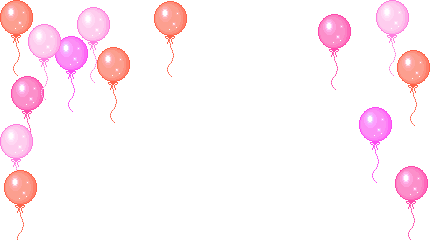 Hey Guys...It is the 6th of July yet again. & this year happens to be very special in our lives... Because on the 6th of July years back (would not mention how many years back, kyunke ladkiyon kii age nahii batathe..hehehe...) we were blessed with a kind, sweet, nice, humble, modest, cute, a gem of a friend on the ground of earth...a person who is a gem at heart, a person who is a friend's friend..a person who is sensitive but still stands strong by her friends..a person who is indeed very precious to all her friends..she is rare, she is one of a kind, maano jaise aisi dost chiraag leke dhoond ne se bhi nahii miltha hai... She has been a member of 'India-Forums' since the year 2005..She has been & continues to be a ardent, die-hard of "Mr. Rajeev Khandelwal".. She also happens to be a member of 'India-Forums' 'Is Pyaar Ko Kya Naam Doon?' Section, She loves Arnav Khushi pairing in the show & is a huge fan of 'The Ghusse Waala ASR Roop'...She is creative, intuitive, always motivated, inspired & inspiring. She is a kind of person who always strives hard to achieve her dream..Honest, Caring & a Sweetheart for her loved one's... Her name symbolizes a winner , always victorious, conqueror of battle, true to her name the person we talking is a 'Winner with never give up attitude'...We are sure you must have guessed the person we are talking about till now, if not then do not fear when we are here, the person we are talking about is none other than 'ranjitha' a.k.a Ranjjj a.k.a Ranjuuu...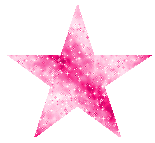 Another year has come Ranjj & it is time for us to yet again wish you a very Happy Birthday...With all our heart we wish & pray all your cherished dreams come true, if rainbows & stars up in the skies fulfilled wishes we would have sent all the rainbows & stars your way just with a small prayer that all your dreams are fulfilled...Happy Birthday Ranjjj..you are very special to us...it's your day, enjoy it the most, live it to the maximum..& here's hoping you have a great day & a wonderful year ahead...The Sun is shining bright up in the sky marking the day as special, after all it's your birthday...Feel on top of the world...Keep Smiling always...HHHappiEEE HHHappiEEE HHHappiEEE BBBirthdaYYY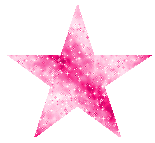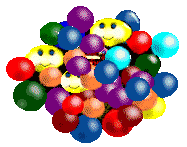 Warm wishes for you today,
May good luck come your way,
Free you from all the worries,
And enlighten everything,
With your cool presence.
Wishing you a Happy Birthday!
A Beautiful day,
Is born for you,
To set you free,
And bring you glee.
This sweet day,
Just to bless you,
Color you with joy,
And brighten up,
Your lovely smile,
So make the most,
And feel lucky today.
I wish you dear,
A Happy Birthday!
Birthdays come with surprises,
A new life and maturity,
You don't just grow old,
But learn to live life well,
With a better understanding.
Happy Birthday!
A special day,
Comes every year,
To put a smile,
On your face.
A special day,
To bless you today,
With lots of fun,
And happiness.
A special day,
With candle lights,
And a cake wishing-
Happy Birthday!
Stretch your body,
And get ready for the day,
It's beautiful and warm,
B'coz it's your Birthday.
So make a secret wish,
And get yourself started,
This day is special,
Enjoy every moment.
Happy Birthday!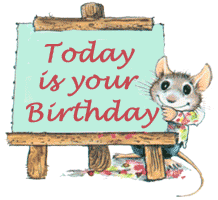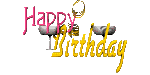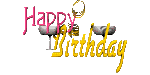 Shake your legs,
And make a move,
It's a special song,
Dedicated to you,
Toss your body,
With the melody,
Tap your feet,
To the new beat.
And dance away,
It's special day,
Happy Birthday!
Count your blessings,
Thank them with a happy heart,
Wish for new ones,
And pray for the new start,
Enjoy the coming years,
Holding good luck in your arms.
Happy Birthday!
On your birthday,
I'm thinking about how much light and sparkle
you freely dispense wherever you go,
how your sunny smile lights up any gathering.
Every birthday marks another year
of you radiating positive, happy energy,
contagious happiness
that infects all who come in contact with you.
May your next birthday find you the same--
glowing from within,
beaming bright joy on everyone you meet.
I feel blessed to know you.
Your birthday's a time for careful reflection
About your life, and its future direction.
You see where you've been when you look at the past;
Most of it's great; you had quite a blast!
You wonder what's coming, what life has in store;
Will it be just the same? Will there be a new door?
Remember this, as you blow out the last candle:
Life holds no challenge that you cannot handle.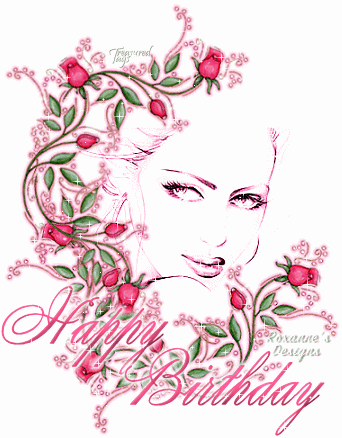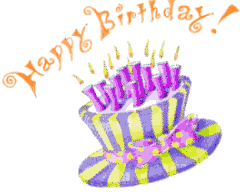 As we observe your birthday now,
Your cake and gifts don't matter much.
These common things aren't really you,
Ribbons, paper hats and such.
We celebrate a person who
Brings happiness to everyone,
Someone who gives more than she gets,
And fills our lives with joy and fun.
So Happy Birthday, and many more!
We hope you make it to a hundred and two,
Because we always want to have
The special pleasure of knowing you.
On your birthday, may you experience joy
On your birthday, may you experience love
On your birthday, may all your dreams come true
On your birthday, may all your desires be filled
As you wish upon a star, your life be starlight
As you wish upon a star, your life be star-bright
As you wish upon a star, zillions of stars gaze over you
And a wish upon a star, made come true
Happy birthday, to a beautiful soul
Happy birthday, to a wonderful you
Happy birthday, to a gentle soul
Happy birthday, to a great you
Happy happy birthday to a once in a lifetime kind of person
Happy birthday to you Ranjjj
It's your birthday time again;
It's true; there's no denying,
Another year has come and gone;
You know that I'm not lying.
So for you, the birthday person,
Here's what I want to say:
I hope this birthday's the best one yet,
In every delightful way.
So happy birthday to you.
Have lots of birthday fun!
May your birthday wishes all come true,
Even if you have a ton.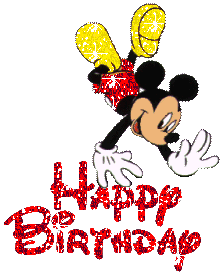 Every year, on your birthday,
I think about how glad I am
that you were born,
how thankful I am
to have you in my life.
Every year is another year
filled with the special joys you bring
just by being yourself.
Every year, when you open your birthday gifts,
realize what a gift you are
to everyone who knows you,
especially me.
Happy Birthday!
On your birthday, special one,
I wish that all your dreams come true.
May your day be filled with joy,
Wonderful gifts and goodies, too.
On your day I wish for you
Favorite people to embrace,
Loving smiles and caring looks
That earthly gifts cannot replace.
I wish you fine and simple pleasures.
I wish you many years of laughter.
I wish you all of life's best treasures.
I wish you happily ever after!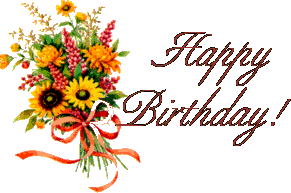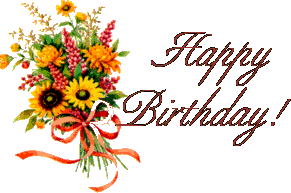 On your birthday,
I wish for you the fulfillment
of all your fondest dreams.
I hope that for every candle
on your cake
you get a wonderful surprise.
I wish for you that
whatever you want most in life,
it comes to you,
just the way you imagined it,
or better.
I hope you get as much pleasure
from our friendship as I do.
I wish we were sisters,
so I could have known you
from the beginning.
I look forward to
enjoying our friendship
for many more of your birthdays.
I'm so glad you were born,
because you brighten my life
and fill it with joy.
Happy Birthday to my very best friend,
Your special day has come by again.
We had so much fun last time around,
A younger sister was someone I found.
Each year July 6th is a wonderful day,
As we march forth in our own fun way.
Just hanging around and laughing a lot,
It is truly amazing what we have got.
A friendship like ours is not easy to come by,
Often the intensity of it makes me so high.
Is our beautiful friendship really only a dream?
Sometimes it feels so unreal that I must scream.
Cries of joy and happiness galore,
And that is what I most adore.
Your infectious laughter and zest for life,
But I am there to keep you from strife.
How lucky we are to have found one another,
I couldn't spend so much time with any other.
I will always be there to watch over you,
To keep you safe and happy too.
Well my dear I wish you Happy Birthday once more,
An abundance of good wishes for you are in store.
A new year filled with lots of happiness and laughter,
And only the very best for you from here on after.
"Within you, I've found the perfect friend
Someone who I know will be there till the end
And they're not just thoughts I hope will fulfill
But thoughts that will stand forever still
Still as the wind on a hot summer's day
Still as your friendship I'll never betray
Still as the characters in a photograph
Still as your breathless, silent laugh
Within you, I've found the perfect friend
A mind that I can comprehend
A person I see is so much like me
A mutual relationship so carefree
Carefree as a child who questions the world
Carefree as a scream that goes unheard
Carefree as an adult blessed with a dream
Carefree as water flowing downstream
Within you, I've found the perfect friend
With whom I can be real, and never pretend
You've always been someone unique from the rest
You hold a piece of me no other can possess
Within you is reason to live every moment in time
Within you the life I want is always mine
Within you, I have the perfect friend
With you, I see myself till the very end.."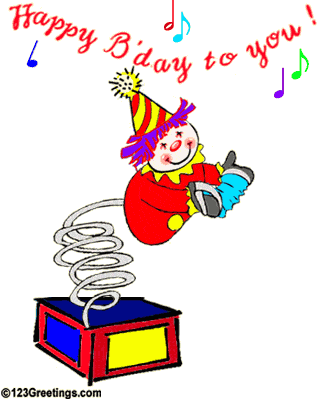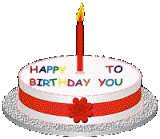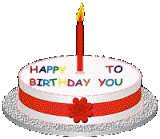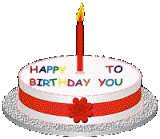 Hurry it's a special day.
Giddy up and play all day.
Eating ice cream and chocolate cake.
It's your birthday, let's celebrate!
A wish for lots of birthday fun.
To last until the day is done.
Hoping that all your wishes comes true,
and your birthday cake is as sweet as you!
Dance among the ribbons
of the birthday balloons.
Smile through the lit candles
and sing to the classic happy tune.
Eat the cake of wishes,
frosted with sweet dreams of parties to come.
Blindly swing at the flying unicorn,
sending treasures across the lawn.
Spin among the music and laughter
in your perfect party dress that's brand new.
And till next year my darling,
happy birthday to you.
Today must be your birthday because the sun is shinning bright
The clouds that are usually hiding it are now nowhere in sight
The birds are singing joyfully as they go happily on their way
It's as if Mother Nature herself knew this was a very special day
The day before was gloomy and the weather was pretty bad
But on this day it all went away and now I don't feel so sad
My sadness was replaced with happiness that wasn't there before
Your birthday does this every year so I hope you'll have many more
Every year it's has been this way since the day of your sweet birth
And it's this day that makes me appreciate my time down here on earth
My friendship with you grows each year and I feel a special bond
Happy Birthday!!!!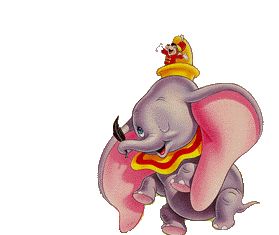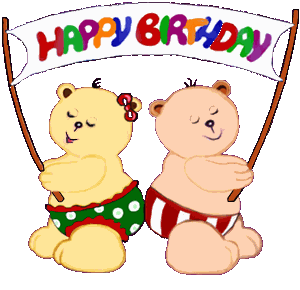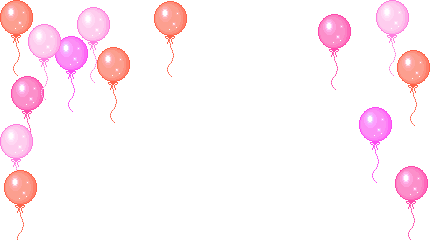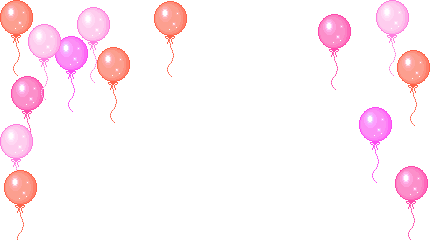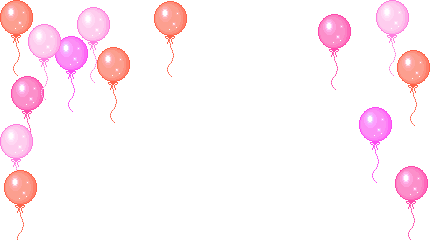 Muaahhh...
Loadsss Of Loveee
Choti..
Suriii..