P u n a r V i v a h

B A N N E R C O N T E S T V O T I N G
R O U N D 2
Bonjour Friends
First of all muchos gracias to everybody for voting in the first round
And I thank all the members who were supportive after our blunder of the missing banners . As per majority opinion I have added the two wild card entries( Banners 33 & 34) to the Top 5 banners which made the cut after voting Round #1.

Rules for Voting
You can vote for only 1 ENTRY ONLY
-:Participants are not allowed to vote for their own entry
-:Do NOT create multiple IDs to vote for your favorite banners.
:Do
NOT
advertise
your banners through PMs or otherwise. Any instances of such behavior will result in immediate disqualification from the contest and may warrant disciplinary actions.
The deadline to vote is June 25th 2012.

And now presenting you with our 7 banners in no particular order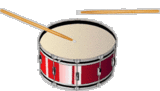 Entry 33
Entry 29
Entry 15
Entry 34
Entry 11
Entry 10
Entry 13

Happy Voting!
Regards,
-| P u n a r V i v a h D e v. T e a m | -


Edited by SylvaniaLUX - 18 June 2012 at 8:04am