INTRODUCTION
.
HE IS FIRST CHILD OF VEER AND ICCHA, WHO IS PAMPERED AND SPOILED BY HIS GRANNY,
SHE ALWAYS FILLED HIS MIND WITH HATRED AGAINST HIS MOTHER.SINCE HE WAS DEPRIVED OF MOTHERLY CARE AND GUIDANCE FROM CHILDHOOD, HE BECAME ARROGANT, RUDE PERSON.
HOWEVER HE HAS A PURE HEART LIKE HIS FATHER, WHO LOVES HIS FAMILY AND DEEP INSIDE YEARNS FOR MOTHERLY AFFECTION AND LOVE.
HE IS MR POPULAR OF COLLEGE FOR BOTH GOOD AND BAD REASON. ALWAYS IN LIMELIGHT BECAUSE OF HIS ATTITUDE. STILL HE REMAINS HEARTH-ROBE FOR GIRLS OF HIS COLLEGE .BECAUSE HE IS TALL HANDSOME HUNK AND A CHARMER WHO BELONGS TO WEALTHY FAMILY MANY GIRLS TRY TO IMPRESS HIM.
BUT YUVI'S EYE ARE ALREADY SET ON HIS PRINCESS MUKTA.
APART FROM HIS FAMILY IN BUNDELA HOUSE AND ICCHA, HE IS UNAWARE THAT HE HAS MATERNAL GRANNY DAMINI AND A SWEET SISTER MEETHI
.
MUKTA IS RATHORE AND TAPPU 'S DAUGHTER RAISED BY HER MATERNAL GRANDPARENTS JOGI AND DIVYA.
SHE HAS TAKEN A VOW THAT SHE WILL GET THE REPUTATION,PRIDE AND WEALTH OF HER FAMILY BACK.
SHE IS HONEST, HARDWORKING,SINCERE GIRL DEVOTED TO FULFILL DREAMS OF HER FAMILY.
SHE LOVES AND CARES FOR HER FAMILY AND FRIENDS.
SHE IS SIMPLE BUT VERY BEAUTIFUL.
HOWEVER SHE HAS INHERITED BAD TEMPER FROM HER MOTHER.
JOGI IS LIKE GUIDE TO HER WHO HAS ALWAYS SHOWN HER RIGHT PATH, WHEREAS NANI HAS BEEN SUPPRESSING MUKTA'S DESIRES AND ALWAYS TAUGHT HER TO STAY AWAY FROM LOVE AND FRIENDSHIP.
BUT MUKTA HAS ALREDY DARED TO COME OUT OF THE SHADOW OF HER NANI.
SHE HAS FOUND A GOOD FRIEND IN THE FORM OF MEETHI AND SHE HAS CRUSH ON HER COLLEGE MATE AMAN, BUT HER DESTINY CONTINUE TO DRIFT HER TOWARDS HER REAL LOVE THAT IS YUVRAJ
.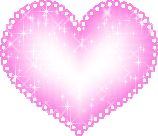 yuvraj veer singh bundela -saurabh raj jain
mukta rathore- sreejita de
guys don't forget join to fan clubs of saurabh and sreejita and continue to post over there
cheers to pip23 for this idea!
kya idea hai boss!
..


Edited by princessofkesar - 29 October 2012 at 1:42pm