Welcome to Round 1 Voting for our first Banner Contest. We have 32 amazing banner submissions
Thank you to the participants who took the time and effort in sending their work of art. Since we have so many entries, the voting has been divided into 2 rounds so let round 1 begin!


Rules for Voting
-:Please vote for only 5 banners ( Not one more or one less
)
-:Participants are not allowed to vote for their own entry
-:Do NOT create multiple IDs to vote for your favorite banners.
-:Do NOT advertise your banners through PMs or otherwise. Any instances of such behavior will result in immediate disqualification from the contest and may warrant disciplinary actions.
-:Participants, If any of your submitted banners are missing then PM me sylvaniaLUX ASAP so I can include it in the voting.
The deadline to vote is June 15th 2012.

And now presenting you with our 32 banners...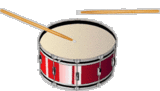 Entry 1
Entry 2
Entry 3
Entry 4
Entry 5

Entry 6
Entry 7
Entry 8
Entry 9
Entry 10
Entry 11
Entry 12
Entry 13
Entry 14
Entry 15
Entry 16
Entry 17
Entry 18
Entry 19
Entry 20
Entry 21

Entry 22
Entry 23
Entry 24
Entry 25
Entry 26
Entry 27
Entry 28
Entry 29
Entry 30
Entry 31
Entry 32

Happy Voting!
Regards,
-| P u n a r V i v a h D e v. T e a m | -