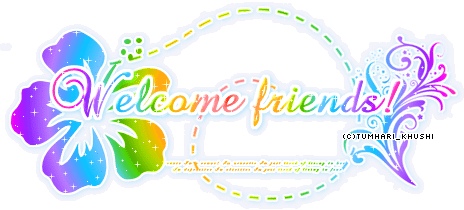 [Courtesy-Tumhari_Khushi]

To

I Realized I Never PromotedThe Activities Of The Forum With The Siggy Contest In Hand
But Now I Would Like To Request You All To Explore The Section Once Before Going.
We Have

And Many Discussion Topics You Never Know You Would Really Fall In Love With This Place
Ok Jokes Apart The Serious One Soon There Would Be A Banner Contest For Love,Friendships Forum So Plz Check Out This Thread

So After The Promotion Of The Forum Moving On
The Time Has Came Now To Announce The Winners Of The Siggy Contest

Starting Off With The Runner Up
.
.
.
.
.
.
.
Entry#3

.
.
.
.
.
.
.

--nIdHi--

Congratulations Your Prize:

Thnx To The Very Talented Sakeena ( sakeenaLuvEK-KM) For This Very BeautifulRunner Up Prize Siggy


And The Winner Is
.
.
.
.
.
.
.
Entry#2 Again

.
.
.
.
.
.
.

--nIdHi--


Congratulations Your Prize:
Thnx Once Again To Sakeena ( sakeenaLuvEK-KM) For The Beautiful Winner Prize Siggy.

Thats It From Us For Now But Dont Forget To Check The Links Which I Posted
Once Again Congratulations Nidhi Runner Up As well As The Winner Of Love,Friendships,Dating And Relationship Forums Siggy Contest
And I Would Like To RequestAll The Participants To Add Their Copyrights On Their Siggies And Post It Here So That Members Can Use For The Forum Promotions

Lastly I Would Like To Thank all The Members Who Participated In The Contest.

And Not Forgetting Thanks To All Those Members Who Voted In The Contest And Made It Huge Success
Regards

Bipin

OnBehalf Of Mahi

LFDR DevTeam