Monday June 4th
"Aryan Kidnaps Jainandini"
The episode begins with UV sitting Manyata and telling her that they both will watch the sunset together. Manyata tells him that didn't they decide to pretend only in front of the family then why is he doing all this. UV hushes her up and tells her to look out for the sunset. Manyata rolls her eyes in irritation and checks her phone. UV notices this and asks her what is so important that she is so busy with her phone. Manyata says it's nothing and then makes their drink and gives it UV. She pretends to drink but purposely drops the drink messing her and UV's clothes. Manyata apologizes for ruining the clothes and excuses herself to go change her dress. UV lets her go. Manyata is happy with her victory while UV catches on to Manyata's lies.
Manyata comes to the caf and searches for JN. She calls her but JN doesn't answer and Manyata vows to not leave JN if she is playing games with her again. She asks the manager about JN who tells her that a guy came and took her with him. Manyata comes back home and sees UV waiting. Manyata questions him about JN and asks where he hid JN. UV yells at her for first lying to him and ditching him and now blaming him. UV warns her to stop her childish games or else it won't be good for her and her family. Manyata apologizes saying she will keep in mind to always remember the contract.
JN is tied up in the chair, her mouth covered but she still tries scream for help.
Manyata is pacing around in her room when Vijay bhai comes and asks her about what is worrying her. Manyata tells him about how UV has hidden JN. Vijay bhai tells her that she is making herself hate UV and that's why she keeps blaming UV for everything that goes wrong.
JN is shocked to see Aryan walking towards her.
Vijay bhai asks Manyata what did JN lie about. Manyata says that JN in her selfish lied to her once again and made her think about the past she is trying to forget. A maid comes and informs Manyata that Jaggat has come to meet her.
Aryan tells JN that living on the hills has an advantage but the birds chirping on his window irritates him and he ends up shooting them.
Jaggat apologizes for coming without informing and says that he is worried about JN as she had called him for coffee but didn't show up and isn't even answering his calls. Manyata questions him if JN called him at the caf and Jaggat says yes. Manyata turns to UV and tells him to stop pretending and tell everyone what he did with JN. UV says if he wanted to do something then he would have done it with her not JN. Menaka wonders where JN could be.
Aryan yells at JN for telling others about him and trying to trap him in her games. Aryan tells JN that he won't be affected by her tears and he is not Jaggat who will get trapped into her charms so easily. He tells her let's see who will come to rescue her from his trap.
Jaggat once again tells the family about how JN called him and invited him and his friend for coffee. He remembers back to JN telling him to bring Aryan with him to the coffee shop at 7. Jaggat suddenly gets up and takes his leave. Manyata tells the family that she has informed the police and warned them not to leak it the reporters. UV tells her to lets go and search at the caf. Manyata doesn't respond at first but then agrees to go with UV.
Manyata and UV reach the caf. UV questions the waiter while Manyata walks to the manager and asks him whether UV was the one who was with JN but the manager tells her that it was not UV. Manyata walks away from the caf with UV walking after her calling out to her and asking her what happened between JN and her that JN has now disappeared. Manyata says that nothing happened JN is once again troubling her and the family and she once again fell in her trap and now both him and her are burning in hatred. UV tells her he can't hate her and assures that he will solve this problem. Manyata sees JN's car and tells UV about it. The waiter tells them that the car has been there since last night. Manyata is worried and believes JN is in some danger. She calls JN's phone which is answered by Aryan. Manyata shocked to hear the voice.
Tuesday June 5th
"Jainandini Rescued, Manyata's Resolve"
The episode begins with Manyata shocked to hear a man's voice and UV comes and takes the phone away from her and tries to talk to the person but Aryan doesn't answer. Aryan in anger throws the phone shocking JN. UV asks Manyata who answered the phone and did the person say anything. Manyata tries to tell him that it sounded like Akash but stops herself from saying that.
Brijraj is frustrated about having to endure one problem after another. UV tries to calm him down and says that the person JN went with was someone she knew and it could be possible that Manyata also knows that person since Manyata heard the voice of that person.
Aryan angry at JN and says that her family should have been glad to get rid of her.
Police tell the family that the call has been traced; it was from somewhere in lonavla. UV and Brijraj get ready to go with the police Manyata tries to follow but Brijraj refuses saying she should be at home but Manyata is adamant. Vijay bhai and Komal tell her not to go and Manyata finally relents. UV tells Brijraj to stay and that he will go and then tells Manyata to come with him as he knows she likes to face her enemies and he wll stand by her to always protect her.
JN tries to talk through her gag while Aryan watches her. Jaggat comes there and rushes to JN and unties her ignoring Aryan. Aryan tries to stop him. JN pleads with him to let her go and promises to not tell about him to others. Jaggat tells him to stop with his madness, Aryan tells him about how JN is playing games with him and trying to prove him as someone else. Jaggat tells him that he knows JN is playing with his feelings and trying to prove him as someone else but that doesn't mean others will believe him to someone else other then Aryan. Jaggat tells him to let her go, she has learned her lesson and will not say anything to anyone about him and the family is searching for her. Jaggat drags Aryan away from there saying her family and police will be here anytime now. JN screams for Jaggat to at least untie her and to not leave her there alone.
The police and Manveer arrive at the place and find JN tied up and unconscious. Manyata sees JN and calls out to her, JN cries out saying to take her from there. Manyata hugs JN and tells her to lets go from there. JN clings to Manyata and cries remembering Aryan's threats.
The family waiting for JN and sees her walking him in. Brijraj hugs JN and asks her where she was and if she is alright. JN hugs Komal and cries while Manyata and UV watch in confusion. The police tell JN that they need to question her and questions her about the person who was with her and who did this to her. JN remembers back to Aryan's threat of not revealing anything to anyone about him. JN denies about anyone being there and lies saying she had gone for trekking and lost her way that's all. Manyata and UV are shocked to hear this. Manyata questions JN on why she is lying and who was the man that answered the phone. JN says that she parked her car at the caf parking lot and went on for her walk and trekking and couldn't find any network and when finally a call came and maybe because of network problem Manyata mistook her voice for a man's. UV thanks the inspector and tells him to dismiss the case as everything is fine now.
Manyata walks away in anger. Vijay bah teases JN and Komal tells her that from henceforth she will not go anywhere without her guards.
Manyata in her room calling a number but it is not being answered. She remembers JN's words about Akash living in Lonavla and remembers hearing Akash's voice on the phone and then remembers UV's words of always protecting her and JN's words of Akash being dead. UV comes into her room and takes her phone and sees that she was still trying to call JN. UV asks her who it was she heard that she is trying to find out about by calling JN's cell. He tells her that JN plays her stupid games all the time and she falls in her trap. Manyata says that she has learned that there are two sides to everything – good and bad; and now she will always do what is right. UV stares at her in confusion.
Wednesday June 6th
"Manveer Engagement"
Vijay bhai questions JN about what happened to her and why she is so scared. JN doesn't tell him anything confusing Vijay bhai further on why she is hiding everything.
Manyata tells UV that she can't wait any longer and they will get engaged tomorrow because one problem after another comes up. UV tells her it's too early and they need to get the mahurat for it too. Manyata tells him that if it's in their destiny then they will have a happy married life. UV finally relents and agrees to get engaged with her soon.
JN talks to Jaggat on phone and tells him that he must have learned that Aryan is hiding something from him. Jaggat tries to apologize for whatever happened with her but JN tells him that it's better to forget each other.
Manyata and UV announce the family that they have decided to get engagement tomorrow itself. The family is shocked but happy to hear this news. The family blesses them and Vijay bhai congratulates them. JN apologizes to Manyata and thanks her for helping her and then congratulates Manyata and UV.
Tara upset to see the anger between Aryan and Jaggat and tells them to solve their fight and then call her.
Manyata in her room, UV comes there and puts a necklace on Manyata and tells her that it's their family. UV tells her to wear this necklace for their engagement because he wants her rule the hearts of all Jaighad. He tells her that he is willing to wait for her love.
Aryan apologizes to Jaggat for losing his control and tells him that he will also apologize to JN. Jaggat says that JN will not even see him but Aryan insists Jaggat to take him to JN so that he can personally apologize to her.
Giriraj and Brijraj hug and congratulate each other for the occasion.
Rajpurohit prepares things for the puja.
Komal and the female family members are with Manyata. Komal puts haldi on Manyata. Vijay bhai comes and teases Manyata. JN takes Vijay bhai out of the room and tells him that she knows he is there to keep an on her but he need not worry as she is done with playing games. Vijay bhai asks what exactly happened to her that has changed her.
Manyata walks downstairs with Unnati while UV stares at her in a daze. UV and Manyata stand before each other with the family surrounding them. The maid brings the tray holding the rings. UV tells Manyata to forward her hand. Manyata hesitantly lifts her hand but suddenly imagines Akash. UV calls out to her and brings her out from her day dreaming. UV holds her face and promises her that no one and nothing will come between them. Manyata says that today is the day to move forward but UV tells her that no it's the day to walk together.
Thursday June 7th
"Manveer ready to Marry; Manyata spots Akash"
Episode begins with Unnu doing ManVeer's aarti and Brij blessing them to always be happy. Brij tells UV that he is more than a son-in-law for them--he is like a son. Brij says that he has saved the family's pride and respect. Monu tells Brij that is just the beginning and says everyone is going to be okay again. Brij says he really hopes so and Monu-Brij hug. Everyone is happy.
Aryan tells Jagat to call JN so he can apologize to her. Jagat calls, but JN disconnects again and again. JN messages him saying Monu is getting engaged and Aryan looks shocked and a bit angry too. Jagat finds it rather strange that she is getting so engaged so soon.
Monu telling DS to get better soon b/c she needs her since she has made some mistakes without her. UV comes there and tells her he will make her mood better. He gives her the contract in which she gets her house back. Monu thanks him and UV says why since this is the reason for their engagement. Monu says b/c he kept his promise. Meanwhile, Aryan is driving extremely fast in anger with Tara. UV says that he is a Royal and his promise is his respect--he kept his promise and she kept hers. Monu says she will fulfill her DS's promise and returns the contract to UV saying that many years ago DS made a promise to his family and when she fulfills that promise she will take the contract from him. She promises that this time she isn't going to run and UV thanks her for trusting him and promises that he will never break this trust of hers. Tara asks Aryan why is he driving so fast b/c she is getting scared.
Giriraj wants to know what he is doing since the contract is in hands. UV says that he is fulfilling his promise and Giriraj asks if this is what he has taught him. UV says that Giri has only taught him that relationships are useless and should be used for one's benefit. UV tells him that he gave Monu the contract, but she returned the papers back to him. He tells Giri that he loves Monu and Giri will never understand this. He gives Giri the contract and walks away and Giri says that he has to use his head b/c now UV has started thinking with his heart, but in the end only he (giri) will win.
Unnu and Vijay teasing Monu about her dull attitude despite getting engaged, but Monu says that she isn't gong to act like she's on Comedy Circus. Vijay tells JN to plot something to jazz up the party and JN tells everyone that she can leave the party if Monu has a problem. Monu says that Vijay is just joking so don't fell bad and JN says that it wasn't a joke. She walks away, but UV stops her and says he will like it if she stays b/c they in the same family now. JN says his over-confidence will be the end of him one day. She says that his marriage might not be successful b/c marriage is just the beginning--she says that this was not a bad blessing, but just come advice. They all agree to go shopping for some saris and stuff.
Aryan is in a restaurant and finally apologizes to Tara saying that sometimes when he gets mad he can't control himself. Tara says no worries, but she just gets worried for him. Aryan is happy to know that she cares so much about him. They have a little nok-jhok ad Aryan says that since he made a mistake he wants to fix it by going anywhere that she wants.
ManVeer has a nok-jhok while shopping and UV is happy that both are going to get married. Monu says that on her wedding both she and him are going to wear a sari and UV says he can do anything in their love, but he can't wear a sari. Vijay jokes that it will look nice on him instead. More jokes among them. Finally, Monu spots Akash/Aryan-Tara in the same shop and is shocked.
Loads of Love,
Sarah & Hetel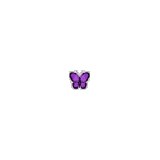 Edited by reeha...k - 07 June 2012 at 4:42pm