Hello everyone,

I know it's been a while since the last voting round was concluded and I apologize for the delay in posting this thread. Thank you for your patience! Without further delay, here are the winning and runner-up banners for the banner contest along with their respective prize sigs.

Winning Banner by AreYaar:

First Runner Up Banner by sameelasanraj: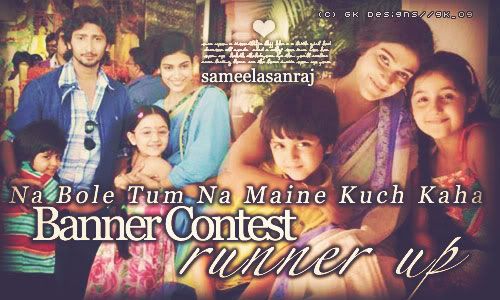 Second Runner Up Banner by Sano88:


Congratulations to all the selected entries! Congratulations Anu jee!! *hugs*
Very well deserved for all of you guys!
And for everyone that participated, thank you so much! I know it was a really hard decision for me personally to pick just one or two out of all the entries but I enjoyed voting on all of them anyways.
The new banner request has already been forwarded and should be up soon.
Congratulations once again!
Regards,
NBT Dev. Team


Edited by -Fivr- - 09 May 2012 at 2:47pm