hi guys ,this is another work of her ,this ff starts after the ape ram hug...hope you all love this too..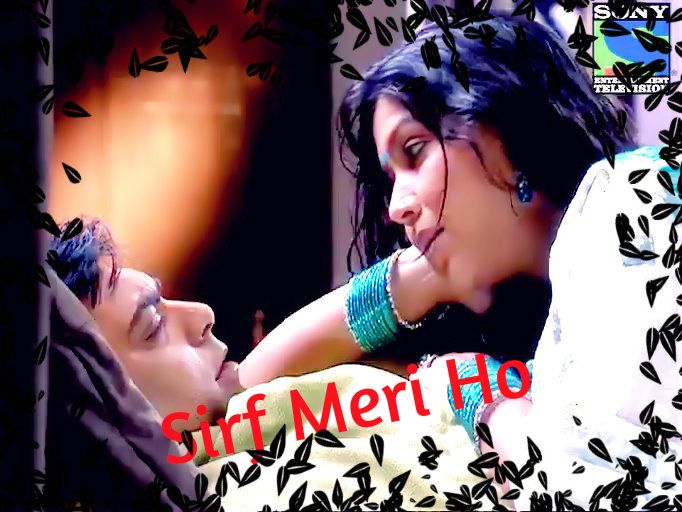 My other works of RAYA..

FF
Sirf Meri Ho , FF ...
Ishq
,
FF
Prediction , SS
Love Journey,

OS
SpecialGift, Os:Missing !!!
SS:Custody,SS:Rayape meet,Os:I Miss You
OS:Tere Bina Mushkil Hai Jeena
part 1-page " 1
part 2 -page "1
part 3-page " 4
part 4-page " 9
part 5-page " 12
part 6-page " 13
part 7-page " 16
part 8-page "18
part 9-page " 22
part 10-page "23
part 11-page "27
part 12- page "31
part 13-page "37
part 14-page "41
part 15-page "48
part 16-page "52
part 17-page "55
part 18- page "61
part 19-page "64
part 20- page "68
part 21- page "74
part 22-page "76
part 23-page "82

part 24-page "86
part 25 -page " 102

part 25 edited version with images ..page 105
-page 112 PART-26 -page 112 PART-26
page 133
PART-27



part-1
after the scene of ape-ram hug ...ram wil tel to priya pack our bags ,we wil go back to india tomorrw & he left d room ...
in the hotel room ...
priya...is crying alot ,dont knw wat to do ,how to react on this ,she is going mad by thinking of this &thought to go out for sometime ,wash her face changes in to blue salwar wil go to near by lake...
after 1 hour ram will come to hotel room
finds priya nowhere ...searches everywhere in the hotel & lawn ,frustated ,angry ,he calls her mobile ...but priya wont attend the call...
he keep on calling & searching ...

sitting helplessly in the lawn tears in his eyes ...thinking that why i yelled yet her ,y she hide from me already she met apeksha

after sometime ...
priya sitting by lake side crying heartout feeling dizzy & headche ,her phone slips from her handz...
priya picks her mobile thinks to call her papa &sees 21 missed cals from ram ...
oh...mr.kapoor called these many times ,it was in silent mode i dont knw how much angry he is now

still she dont want to go ...
but she got up &starts raining & walks hurriedly to hotel way...

ram -oh its heavy raining out ..where the hell priya was ,he himself ready to go out to search her ,while he came to entrance he found priya is coming to hotel ,all wet &lost in her thoughts ...he is very happy to see her aswell as angry
he quickly go to her ...grabbed her hand immediately he pulled her in to hotel room hurriedly ...
priya startled &asks him mr.kappor wat u r doing ,u r hurting my hand leave me ...
angry ram-wont say anything to her ..up to he reaches their room ...
after entering the room ...
he is shouting at her ...
where the hell u r ,wat u r thinking u r self ,didnt u inform me when u r going out ,y u didnt attend my calls ,wer r u ...

priya looks at ram longingly
& tells him when i asked same question to u [when ram went outside in d night with oout informing her]on that day wat u hav told me d answer ...same answer from my side now..

he shockd by her answer &
he saw her swollen , red eyes &pale face ,looking so innocent ,pretty with sad face ...
he shuts his mouth dont knw wat to talk
he is staring at her ,aftr sometime he realizes her tears r cuming nonstop &she is all wet .
ram breaks the silence by telling her priya go & fresh first... givin the towel to her ..
she takes towel & went 2 fresh & when she came from washroom he ordered food , waiting 4 her...
ram- priya come have dinner ...
priya told that im not hungry mr.kapoor aap kayiye na...
achha from mrg onwards u didnt hav anything & now also u r not hungry &i shud believe that
plz mr.kapoor dont force me i will eat later ...
ram- ok than i wil wait 4 u ...
priya wil go &sit wit him 4 diner ... again lost in her thoughts nt able to eat but bcz of ram she ate slightly...
ram sitting on the bed seeing priya ..thinking wat to tell priya &how to tel priya about apeksha he dont want to tell but her tears hurting him alot ...
priya is packing everything in absent minded ..
ram phone rings both came in to theiir senses , ram lifts d call ,daljit tells bhayya no tikets 4 two days,as the weather not good they cancelled many flights so u shud better go aftr 2days &tomorrow we will go for opera show ...ok bhai good night ,we will meet tomorw...

he calls priya ...she wont say anythin just turns her face to him to tell ...
flights r not there so our flight will b after 2 days ...
come & sleep ...
she wont say anything turns her face & concentrate on packing ...he wil see her some more time and calls again tells priya after 2 days our flight dont bother abt packig now...she almost finishd &close the zip gets from there went to waranda &seeing the rain catching rain drops in her hand ...
ram wil go to her &asks priya come & sleep already u got wet in rain &now for this cold breeze u r health will spoil ,it hurts u ...
she turns him with teary eyes ...&says i feel better if im alone 4 sometime...
he rushly go to room &sleep ..thinking plz priya dont cry ..i cant c u r tears ,& i dont want 2 ruin our relationship like this ...he too mind disturbed fall asleep...
wakes up at 3.30am midnight and sees priya she didnt cum to room yet ...
he wil go to waranda to check priya he shoked to c there...


Edited by luvsakshi - 29 May 2014 at 12:30am