Chetan Bhagat's '3 Mistakes...' movie gets Gujarati title 'Kai Po Che'


Agencies
: New Delhi, Wed Apr 25 2012, 16:32 hrs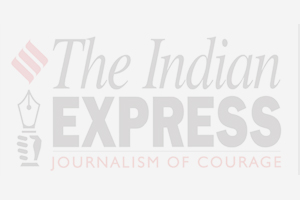 The movie adaptation of Chetan Bhagat's best selling novel '3 Mistakes of My Life' has got a Gujarati title "Kai Po Che".
"So the name of the movie based on the 3 Mistakes of my life is 'Kai Po Che'," Bhagat posted on Twitter.
The film is being produced by UTV and directed by "Rock On" filmmaker Abhishek Kapoor. It follows the story of three friends based in the city of Ahmedabad.
Kapoor has begun the shooting in the city but is yet to reveal the starcast of the film.
The 38-year-old author posted an image which shows the character of Ishaan, who plays cricket.
"Exclusive Still from the 3 Mistakes movie. What say? Follow director Abhishek Kapoor for updates on the 3Mistakes movie, who is braving the Ahmadabad heat at the shoot. He also made Rock On!!," he added.
Bhagat's two other novels, 'Five Point Someone' and 'One Night @ the Call Center', have inspired films "3 Idiots" and "Hello" respectively. Though the later was not a success but the former became the biggest hit of 2009.