Hello guys, thank you for liking my work.. I'm updating Part 2.. I will be away for a few days.. So won't be able to post the next part until the weekend.. Hope you guys like this part.. It will have a few new characters.. and a surprise character as well.. Do remember, this is Virman's story and the rest are only supporting characters..


Part 2
Vadhera Mansion, Chandigarh. Present!
"Viren ji, aap please baat karke dekhiye na.. Main jaanti hoon ki Buaji ab tak Maanvi se naraaz hain.. Aur main apni Mannu ko bhi achhi tarah se jaanti hoon, who dobara ab yahaan kabhi nahi aayegi.. Lekin main kya karun, mera bohot mann kar raha hai use milne ka.. Kal woh char mahinon baad wapas ghar aa rahi hai.. Kal humari shaadi ki anniversary hai.. Lekin meri bebasi toh dekhiye, ki meri khushi baantne ke liye meri Mannu, meri apni sagi behen hi yahaan nahi hogi..", Jeevika said and sat down on the bed sobbing uncontrollably. Viren put his arms around her and tried consoling her. Viren: "Jeevika main jaanta hoon ki Maanvi ke kya maaine hai tumhari zindagi mein, lekin main bhi majboor hoon.. Pichle dinon iss ghar mein jo kuch bhi hua hai, uske baad mujhe lagta hai ki yeh Maanvi aur hum sab ke liye achha hi hoga ki who yahaan na aaye.. Lekin tum chinta mat karo. Humari anniversary party ke agle hi din main tumhe Hrishikesh le jaunga.. Phir tum Maanvi se mil lena aur usse jee bharke pyaar bhi kar lena.. Please Jeevika, samajhneki koshish karo.. Issi mein sabki bhalai hai..",Viren hugged his wife dearly and let her cry her heart out.. A pair of eyes watched their interaction from the door and ran to another bedroom in the huge Vadhera Mansion..


Shlok ran into Virat's room, who was in the shower.. "Virat Bhaiya..Virat Bhaiya.. jaldi bahar aao.. "Hello Mummy, main Virat Bhaiya ke kamre mein hoon..Aap jaldi se upar aa jaiye". Kadambari excused herself from the dining table and slowly made her way into Virat's room.. "Kya hai, Shloku? Chilla kyun raha hai?".. Just then, Virat emerged from the bathroom with a towel around his neck,"Haan Champ, chilla kyu rahe ho? Ghar mein aag-vaag lag gayi hai kya?".. Arre nahi Bhaiya, aapko humara secret mission toh yaad hai na.. Ussi ke baare mein kuch khabar leke aaya hoon.. Both Kadambari and Virat looked at each other and Virat spoke first, "Kya hai, jaldi bolo." And he recited all of Viren-Jeevika's conversation.. It was Kadambari who spoke now, "Dekha Virat, tumara shak sahi nikla.. Mujhe bhi pehle se hi doubt tha ki jaroor Swamini Didi aur Maanvi ke beech koi baat hai.. Arre warna bhala Maanvi Jeevika se, hum sab se itne din miley bina thodi rehti.." But he seemed to be in his own world.. He had felt it for a while now.. 'Mujhe toh pehle se hi shak tha.. Lekin itni badi baat Maanvi ne mujhse kyun chupa ke rakhi? Aur phir usne mere calls aur messages ka bhi reply karna band kar diya.. Yahaan tak ki jab main Hrishikesh usse milne gaya, tab mujhse kaha gaya ki woh apne Mamaji ke ghar gayi hui hai.. Aakhir chakkar kya hai?? Ho na ho Bhai ko iss ke baare mein jaroor pata hota.. Lekin kya who meri help karenge??'.. "Haan Chachi, ab waqt aa gaya hai ki hum sachhai ka pata lagaye.. Lekin kaise? Aisa kaun hai jo humari madat kar sakta hai.. Iss ghar mein toh jaise Maanvi ka naam lena bhi gunaah ban gaya hai.. Bhai bhi Maanvi ke topic ko lekar thode jyada hi sensitive ho gaye hai.. Ab humari help karega kaun??".. "Oye fikar not Virat, mujhe tujhpe poora bharosa hai.. Tussi to tope ho..Iss parivaar ki hope ho.. Hum milke koi na koi raasta nikal hi lenge.. Aur waise, tum bhi toh Maanvi ko kitna miss kar rahe honge na.. Humesha mere Shahrukh-Kajol ke tarah ladte-jhagadte rehte thei na tum.. Chal oye, ab isse pehle ghar mein kisi ko humpe shaq ho, humein chalna chahiye", saying so Kadambari and Shlok tiptoed out of his room unaware of the fact that Virat hadn't paid attention to her at all.. He was engrossed in his own thoughts..Kahaan ho yaar Partner.. Aisa bhi kya ho gaya ki tumne in char mahinon mein ek baar bhi mujhse baat karne ki koshish ki.. Ab main tumhe dhoondhu toh dhoondhu kahaan? Kisi se kuch keh bhi toh nahi sakta.. Kahaan ho Partner??"
"Maanvi Didi utho..Chai peelo..bohot achhi hai..maine toh 5 cup peeli.. and chata cup hai.. Utho na Maanvi Di!!", Dabbu finally yelled into her ears to wake her up. He'd been trying for the last one hour but Maanvi seemed to be dreaming about something and she had a sweet smile on her face.
She jerked and sat up, "Kaun..Kaun hai??" "Maanvi Di, aapki chai..kabse utha raha hoon aapko.. Beeji ka teen baar phone bhi aake gaya..", Dabbu said while gulping down the 6th cup of tea. "Oye Dabbe, kya hai, kyun bina vibration ki ringtone ki tarah baj raha hai.. haan? Uth rahi hoon na..main koi Kumbhakaran ki aulad toh hoon nahi.. aur yeh kya, tune saare biscuits aur chips kha liye.. Ab main kya khau, tera sar.. Kitni baar bola hai.. thoda kam khaya kar..dharti pe bojh badh gaya hai..", Maanvi said while rubbing her eyes.. She shut her eyes, folded her hands, looked upwards and muttered a prayer, 'Bhagwanji, aaj ke din ki shuruat to maine is Dabbe pe chillake kar di.. Maaf kar dena.. Ab bass aaj ke din mein aur koi gadbad mat hone dena.. Waise mujhe badi ajeeb si feeling ho rahi hai.. ki aap ne meri band bajane ki planning kar rahe ho.. Koi baat nahi, dekh lenge.. Aakhir main bhi Maanvi hoon, kissi se nahi darti..'

They spent the entire morning chatting, playing cards and annoying the hell out of each other. Suddenly there was some commotion and the train came to a halt. "Arre Maanvi Di, yeh train kyu ruk gayi? Kahin kisi ne hijack toh nahi karli na?", Dabbu said while biting his nails.. "Oye chup oye Dabbu, aisa kuch nahi hai.. tu ruk main abhi dekhkar aati hoon. Iss mui train ko ab kya hua?", and walked into the next compartment to check what was wrong with the train. She came across an elderly lady who was trying to get up from her seat unaware of the seat-belt that was dangerously hanging above her head.. Maanvi ran towards the lady, "Arre Auntyji rukiye.. upar dekhiye.. Sambhalke, abhi aapko lag jaati na.." The lady was shocked at first to be pulled by an unknown girl..Finally, after seating herself on her seat, "Arre thank you soo much beta, mera toh dhyaan hi nahi tha.. darasal who main apne bte ko dekh rahi thi.. Bass abhi station par paani lene ke liye utra hai.. Thank you soo much.." Maanvi seemed to like the lady.."Arre nahi nahi Auntyji, aap thank you kyun bol rahi hain..Its okay.. woh toh maine dekha ki aapko lag jaati isliye bhagkar aa gayi.. Waise kya aapko pata hai yeh train yahaan achanak kyun ruki hai.. Matlab yeh toh koi bada station bhi nahi hai..Phir bhi??"..

She stopped talking when a man in his fifties came up walking to them, placed a hand on the lady's shoulder and said, "Arre Gayatriji, aap kyun fikar karti hain, aapka beta bass paani lene ke liye utra hai.. Kho nahi jayega.." The lady turned around and said, "Arre aap aa gaye.. Prem kahaan hai? Bhagwan bhala kare iss ladki ka jisne sahi samay pe aake meri madat kar di aur mujhe chot lagne se bacha liya.." Turning towards Maanvi, she asked, "Waise beta, tumhara naam kya hai? Aur tum akeli travel kar rahi ho? Kahaan jaa rahi ho?".. Maanvi really liked the sweet lady.. She smiled and said, "Auntyji mera naam Maanvi Chaudhry hai.. Main apne chote bhai ke saath Hrishikesh jaa rahi hoon, apne ghar.." The lady's husband interrupted and said, "Arre waah bte, hum bhi Hrishikesh jaa rahein hai..Mera naam Lalit Singhania hai..".. "Namaste Uncleji..waise yeh bahar shor kyun ho raha hai?".. And she was accidently pushed by Dabbu who was panting, "Arre Maanvi Di, main aapko kabse dhoondh raha hoon.. Mujhe laga kahin aap station par utar gayi aur train chal di to main kya karunga.. Beeji ko kya muh dikhaunga?".. She got irritated and forgot that she was in the company of 2 strangers.. She turned towards Dabbu, held his collar and said, "Oye tujhe kya main DDLJ ki Kajol lagti hoon, jo station par utar jaungi aur phir train ke peeche bhagungi.. Bada aaya Beeji ko muh dikhanewala.. bodyguard hai tu mera??".. The couple were staring at this weird girl in front of them.. And finally when they thought that Maanvi might get violent, the lady interrupted and said, "Arre arre beta, koi baat nahi, tumhari Didi humare saath baat kar rahi thi..yahaan aao humare saath baith jao.."

Mr. Singhania moved away and answered his phone.., "Kya, yeh toh bohot bura hua.. Ab humein yahiin se taxi leni hogi.. Theek hai, tum wahiin ruko aur taxi ka intezaam karo, main tumhari Ma ko lekar abhi aata hoon..".. He turned his wife and said, "Gayatriji, woh aage kuch problem ho gayi hai.. Kuch logon ne train rok di hai aur pata nahi ab kab chal padegi.. Issliye accha hoga ki hum by road hi Hrishikesh ke liye nikal jaayein.. Yahiin kuch 4-5 ghanton ka safar hoga".. Before his wife could even express her consent, he heard a dramatic voice.. "Oh terri, ab kya hoga.. Hum ghar kaise jayenge Dabbe..In vahiyaat logon ko bhi abhi train rokni thi.. Koi kaam-dhaam toh hoga nahi na inko.. Socha hoga chalo aaj Maanvi ka jeena thoda haraam kar diya jaaye!! Uff..".. She was interrupted by the lady who offered her a lift upto Hrishikesh, "Arre beta, tum dono bhi humare saath chalo na.. Hum bhi toh Hrishikesh hi jaa rahein hai.. Tumhe tumhare ghar tak chod denge.." "Haan ye theek hai Auntyji, kyun Maanvi Di chaliye na.. aap soch kya rahi hai?".
A few minutes later, Maanvi and Dabbu were seen walking out of the station with their luggage along with Mr. and Mrs. Singhania..
Maanvi was as usual busy fighting and bickering with Dabbu and tripped over a stone.. She was just about to fall and land on the ground, when she felt herself supported by someone's arms.. Her Dupatta went flying on the person's face.. And then she saw him..
Surprise.. Surprise.. Time to introduce new characters..
Mr. and Mrs. Singhania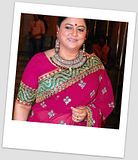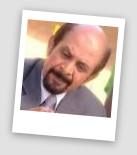 And now the parallel lead of my story,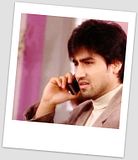 Tada..tada...

Mr. Prem Singhania

There goes part 2. Hope you guys like it.. This part has got less of Virman as well.. But trust me, the story has taken a huge leap.. More revealations on the past in the next part.. Pakka..


Those of you who would like to be PMed, please send me a buddy request and I shall PM you when I update next.. Please press the LIKE button and leave your valuable feedback.. Take care and Keep falling in love!!

NOTE: I do not own the characters.. My stories are my fantasies and are based on ideas derived from the show.. My works are only meant for members of IndiaForums and are not to be copied to other sites..


Edited by mohabbatgirl - 16 May 2012 at 5:04am