~~ Mohan Nanhi... Magical World ~~
dhoop nikalti hai jahaan se...
chandni rehti hai jahaan pe
khabar yeh ayi hai wahaan se
koi tumsa nahin, oh koi tumsa nahin..Mohan nanhi..

neend chupti hain jahaan pe...
khwaab sajte hain jahaan pe
khabar yeh ayi hai wahaan se
koi tumsa nahin, oh koi tumsa nahin..Mohan Nanhi..

~ MN Vms ~
1 Mohan Megha Nanhi Addu Vm ~ Yaadein ~
3 Mohan - Nanhi Vm ~ Ta ra rum pum
4 ASHNOOR / NANHI Vm ~ Ye Betiyan ~
5 Mohan-Nanhi vm ~ HumTum~
6 Mohan - Nanhi vm~ Main Hoon Na~
7 Mohan - Nanhi Vm ~ Raaja Hinustaani~
8 MOHAN NANHI Vm ~ Kannathil Muthamittal ~
Spider man's Little Angel!!!
You are mine, an angel for me,
Whose smile is sent to make me happy.
The one who always has faith in your heart,
To make sure that I don't fall apart.
You are mine, without any question,
Giving me lots of hugs and affection.
You are mine, my best friend,
Whom I will always love until the very end!
Every time I look at you my heart skips a beat,
I hope and pray I will do everything right.
I know I may make some mistakes along the way,
But I promise to do my best not to every single day.
I can say this without any doubt at all,
I will always be there to catch you if you fall.
And another promise I make to you from me,
spider man's little angel you will always be.
Yeh rishta kya kehlata hai...jo sabse se juda.. sabse anmol hai..
.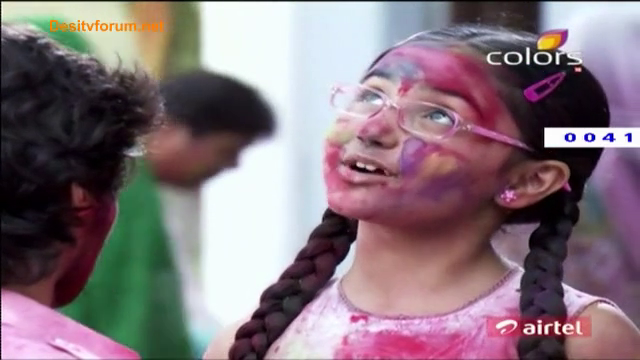 credits FB pics
I am your little angel
and I'm sent from far away
To cheer you up if you are sad
or had a rotten day.
So when you find a home for me
make sure that it is near,
For when you to need to talk things out
I can lend an ear.
I'm here to make you smile
when you feel a little blue,
Just look into my eyes
and I'll smile right back at you.
Mohan Nanhi's special bonding.can't be expressed in words...never ever ever seen such an adorable pair in telly world.. creating history...with their..Rocking chemistry ...
hats off to Kunal & Ashnoor.. superb acting..grat going...
Thank u all...


Edited by Bharti_k - 24 November 2012 at 3:05pm