[QUOTE=-purnima-
didn't noticed them
only mangu is visible... changu to chhup gaya
..tensely confused looking cute poor him
he had to handle everything at bureau
shamsher., changu mangu
yeah... i think changu-mangu ki to ab aadat pad gai hogi.. but ye shamsher .. hey bhagwan...
do hi kam the ki teesra bhi aa gaya
--need help boss
hum taiyaar hai
of course hum hain to kya gham hai... changu-mangu door bhagao, nahi chahiye nahi chahiye ..changu-mangu nahi chahiye

...
--- Tasveer banayi hai kisi ki
"bhala kaun hai wo hame bhi batao, ye tasveer uski hame bhi dikhao.. ye kisse s\abhi ko sunaate nahi hain, magar dosto se chhupate nahi hain"... "dost to hum bhi hain na aapke"
ab kyun confused hai
daraar is solved
if it is related to 'daraar" then i'm also confused... such mein daraar khatam ho gai kya?
kya guftugu ho rahi hai...hume bhi batao
hum bhi to jai-veeru hain...
Both friends looking nice & young
yeah i wish ki aise changes hame dekhne milte rahen...
...
- Truly jai veeru
yeah...
Goli nahi chalana
gun point hamari taraf nahi hai
--
-exactly
Kya khoob lagte ho...bade sundar lagte ho
purniji "sundar"...umm i think "mere mahboob mein kya nahi . wo to lakhon mein hai ek haseen.. bholi surat adaa naazneen naaznee"
...
-can we have more of coat less Abhijit & jacket less Daya
seems that we are ordering in a cafeteria.. can we have cold coffee with ice-cream
-- or may be shirt like ur friend
aisa lagta hai ki intentionally they don't allow him to wear these colors... nahi to hamara kya hoga...
nice one--
like his shirt colour
yeah it was very very nice .. suits him
aur iske to kahne hi kya... can see my fav. bracelet.. with the killer look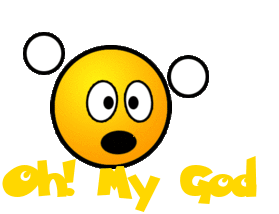 -
--piche se kisne bulaya
humne... "palat meri jaan tere kurbaan k tera dhyan kidhar hai"
-----
Sona bahut acha lagta hai
aur thappad kaisa laga
--
Main bhi...
aao chale triple seat
haan lets go...
ohh.. waiting for whom smartee..
----
-
Bachna ae haseeno
are hum to already tripling k liye taiyaar hain
khoda pahaad nikla "changu" ...
--------Oh no
vidhi ka vidhaan...
--next time we gonna hide the jacket somewhere
he has another one.. that brown