Heyyy manjiii
wish you a very very Happy Birthdayyy
may all ur dreams and wishes come true
have a wonderful day and year ahead
lovee uuu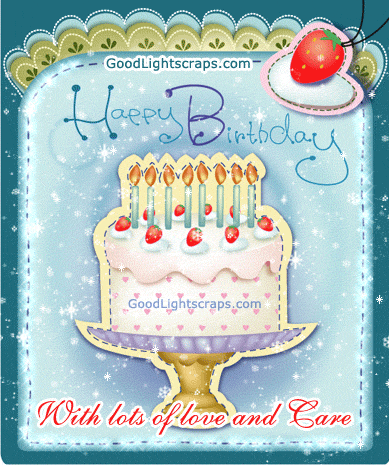 Now,starting wid uu..tere baare mein kya kahun yaar
you are like one of the most irritating creature of my lifee
infact u are d only devil,demon of my life
oops i forgot today is ur birthday
so i have to be poliet and nicee to youu
although i know this will be wierd for both of us
..but still aaj ke din maiin itna toh kar hi sakti hun
well you are really sweet.caring and an awesomee friend
(kisko ko bday ke din khush karne ke liye kya kya jhoot bolna padta hai
)LOL..just kiddingg
Well now honestlyyy you are an amazingg and one of my closest nd bestest friends
who holds a very special place in my heartt
though when we chat the only thing we do is just to keep irritating nd teasing each other
..
but still i LOVEE thatttl
ike seriouslyy itz soo much fun irritating nd bugging you yaar
..
i always feel lucky to have joined IF or else i wouldnt have got an amazingg friend like uu
yaar like seriously warna main kisse itna irritate karti??
i really enjoy our frequent arguments abt SRK vs HR.
..I Guess dats never endinggg
nd hey KKR won yestrdaynd
ur RCB losttt
poor uu
..lol..but more than that u must be really happy as u got Mohit's confirmation article on ur bday eve
itz like mohit's bday gift for uu
nd thanks yaar for texting nd informingg me goshh finally we will start or spammng nd drooling sessions again on MOHIT
like we used to do duringg MJHT
aah waiting fr june
nd i know you l start irritating me again now dt im in 10th nd all.
.bt still il try my best to come ol nd spam wid u guys
.
.Now we have known each odr for almost like 2yrs nd most of our likes nd dislikes are different
..bt now we share 2similar likes(Mohit/sajan nd both of us dont watch ipk)LOL.
.
but still ur veryy close to me nd i really love talking wid uu.
.
nd i can never forget dat it was only bcoz of you dat i started writing ff.
.so thanks alott you have always motivated and encouraged me to write more(though i suck at it
)but still you have always helped me in writingg..
but seriously you write so well dat u like an inspiration for writers
like all d unqiue nD different ideas you have in ur mind
you know like sometime later u should turn into a writer maybe wen u get old nd retire or somethingg
lol..
well now i just wanna say you dat thoough u tease nd irritate the hell out of me
but still at the end of the day u r like an elder sister to me whom i just love to irritate
hope we remain friends forever!!well obviously we will bcoz main tera peecha nahi chodne waali chahe tu kitni bhi koshishs karle
muahhaha
lol..love u..
i hope you have a rocking birthdayy
partyy hardd
(well i guess ul be partying bcoz u have ur grandparent's anniversary party na 2day??so njoyy there)
nd yeaa we want treattt
LOVEE YOUUU
loads of hugs nd kisses
ur SP


Edited by SM_317 - 11 April 2012 at 4:10am