Guys princess was getting bored so her I am to torture you all with my update. Guys if you hate the update don't blame me Francessa had my brains. Yes she has send it back but I didn't receive the package yet
No but jokes apart Ruchi are you feeling better sweets. Take care of yourself. Love ya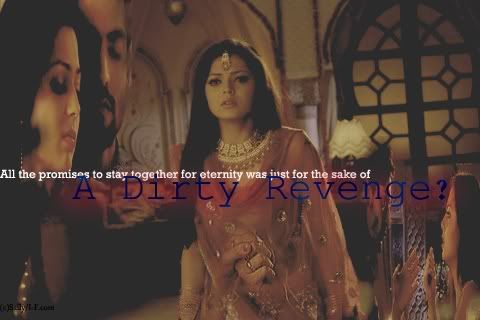 Part 3
Ruchi and Nisha where getting ready for the party.
N:Ruchi where going on the scooter. Mom said yes cool na
R:
so what did you this time to butter mom
N:
babaij dehko sab mutjpe kaishe ilzaam lehgathe hai
Ruchi just laughed. The girls where ready. The bid goodbye to mom and left for the party.
Maan had, had a call from Adi. If he wanted to build a mall in HP he needed personally to take permission from Ms. Shighania.Nothing happend in HP without her premission. Maan left for HP. Maan's car suddenly stopped. Maan walked out off the car. Dham his engine. He tried calling Adi but he was not having no signal. He looked around he saw a nearby house looks like a party was going on. On the door was writing Sara's sweet sixteen. Maan walked towards the door and rang the bell. Sara's mother openend the door. But sara's mother didn't react she kept staring at him. She reconized him. He was geet death husband. Then how come he was standing in front of her door, Maybe he just looked like him. yes that must be it. She told him to come in. Adi told maan the other car would be there in the morning. Sara's mom told Rani told maan that he could stay here till his husband came. then her husband would drop him where every he needed go. The reason of Rani's politness was that somewhere she had a feeling that this was Geet's husband. She needed to now more about him. Maan thanked Rani. The door bell rang again. It where the neigbours they needed Rani's help. Rani left a while. She persumed nothing could go wrong. And left. Nish was talking and didn't look where she was walking. She bumped into Maan, whom had a juice glass in his hand that spilled on Nisha's dress (ohoh). Nisha glared at him. Like she would eat him raw. Nisha started shouting.
N:Can't you see where you walking eh fool you ruined my entire dress.
Maan looked up to look at the girl who had the courage to yell at MSK.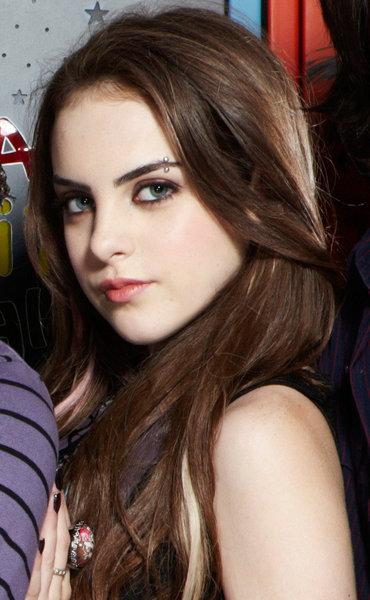 M:Excuse me but you where not looking at is this a way to talk the elder.
Nisha looked at shock at maan he looked like his dad. Nisha knew her behavior was wrong. She didn't knew what got in to her. She was about to say sorry. When maan spoke again.
M:Haven't your mother learned you any manners
Ow he didn't Sara thought Nisha would not leave him now, cause no one says anything about Geet or else Nisha can get hell angry and she forgets whom is standing in front of her.
N:How dare you talking about Manners. You wouldn't now what manners where when they would hit you in You
Nisha was about to grab Maan's collar. When Ruchi came from behind and hold her arm.
R:Stop it
N:You now what he said
R:dad
Ruchi looked in shock at Maan. Maan looked at the girl calling him dad.
he freezed for a moment. She reminded him of geet so much. The innocence, the sweetness in her voice and that look in her eyes. No it couldn't did that mean geet was still alive and so was his daughter. before Maan could react he heard the girl who was about to attack him.
N:He can't be our dad oky he just looks like him. ehhh he is too big of a jerk to be are dad.
Sara gave Nisha a shocked look. Nisha didn't think when she was angry but now she was really crossing her limits. Why was she over reacting.
(Sara)
S:Nisha calm down what's wrong with you
M:Wait you (He pointed at Nisha) and her(Ruchi) are sisters
N:Who the
R:Nisha bas yes where twins.
Now Maan was sure hmmm the hot tempered one defo went on him. A smiled crept his face and before he knew it he hugged them both tied. Ruchi started sobbing. Sara looked shocked and Nisha pushed him away.
M:I am sorry kiddo for talking to you like that
N:It's ok but don't you dare touching me
R:Nisha he is our dad (Ruchi said between sobs)
N:No he is not
M:Nisha please I know this all is shocking
N:wait you my dad right what is my surname
M:Khurana
N:Wrong
Ruchi looked in shock was Nisha right so he wasn't her dad. A drop fell from her eye. Maan saw that and wanted to wipe it away but Nisha stopped him.
M:Handa your surname is Handa
N:Wrong again mister
R:Are surname is Shingania
M:what shighania but
Nisha grabbed Ruchi's hand let's go they left from there with a broken Ruchi. She thought she had finally found her father how wrong she was. Maan stood there shocked he closed his eyes he thought his Geet was still alive his hope shatterd again but why the hell did she call him dad. He needed to now more about him. He texted Adi. Adi texted back.
Adi:
There the daughters ms shinghania the one you have to meet.
Maan:
Fool I need full information
Adi:
Her full name is Geet Shinghania. Her husband died after 3 months after their marriage. Ruchi and Nisha's date a birth is **-**-**** Geet has a lot of respect in HP cause she has saved a lot of girls out of the hand of men who beat, cheat and treath there wife as dirt. She has given girls a equel position next to men. She has changed the thought of thinking in Hp Where men thought women where nothing sir.
Maan closed his eyes he was almost sure that this was his geet. a tear pricked maan's eyes.
Maan:
Adi what do you now about her husband.
Adi:
Nothing much only that his full name is Maan shighania.
Maan:
Adi give me the adress
Adi:
Sure I already. remember.
Maan:
Right
precap: past and why did nisha react this way.
Okay almost every ff I read is setting quotes so I thought cause my holidays are over and I will get busy again her is my quote I want atleast 10 people to sing a song
and I mean it. Oh and it has to be your own song so now pasting got it folks
and then you will get the next update
She I have lost it completely that happens when your brainless
Next:
http://www.india-forums.com/forum_posts.asp?TID=2925491&PID=55743988&#55743988


Edited by mel420 - 12 April 2012 at 12:25pm