oye hoyye did u ntice d kid named ''harpreet''. he is aman [production crew's] kid!! u want proof!!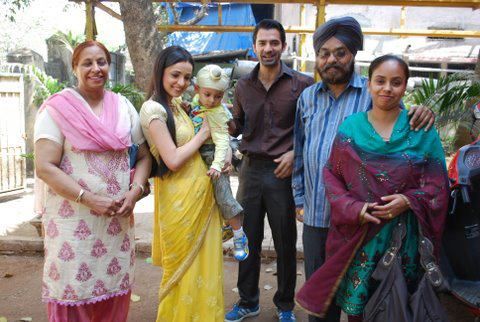 at 0:27
im sry i dont have d pic of episode!! dont u feel he is d same kid. i think dats d reason y he is callin aman nd aman is callin him many tyms!!
Aman: oyye tum humare bache ko marthe toh nahi hai na.
Arnav: nahi Aman.
Aman: if i hear any such thing. thn i will...
Arnav: no d deal is done. ppl r simply exagerating stuffs!!
i wonder dats d reason y d kid kept on telling 'muh thod dunga''. maybe his dad mustve adviced him to do so if arnav taunted him!!
jokes apart!! sry 4 d silly post!
but i have to say d kid is an awesme actor!! he was so funny