Hey guys. Okay I know that in the previous update I said I will update daily until friday but no one hardly commented so I really couldnt update. Once again I'm gonna plead you please please please read the ff asap and do comment. After friday there wont be any updates for a long time unless I have a chance and by the way things are progressing I don't think I'll be able to post the wedding here. But I guess we'll have to see. Do enjoy reading and PLEASE silent readers PLEASE DO COMMENT.
Chapter 25
The first thing I do when I get out of the car is run. Yup, I run all the way to my bed without once looking back. I didn't care about my name being shouted by the others. All I let into account was about keeping the dress as low as possible so it could get ruined. Opening the doors, I then jump on to the bed, throwing the ugly dress away. Hugging a pillow, I cry into it, looking up now and then to get some air. This was really unfair. Why did I have to get the ugly one? Why did Dad have to meet this horrible girl? Taking in a couple of deep breathes and wiping my tears away, I pacify my mind with positivity.
Remember, negative thinking always ends up with you running away, I tell myself. I sit up and look at the peach frilly mess on the floor. An evil smile takes place on my face. I grab the dress and assess it. The bottom was already ruined. Muddy, blackish and torn. I place it on my bed and walk up to my dressing table. Grabbing some scissors, I always get some old clothes. Then I go into the bathroom where I find some black hair-dye. It might not be perfect for clothing but it had to do for now. I take everything and place it on top of my bed.
"Manyata?" Someone says outside my room. I quickly hide everything under the bed before replying.
"Yes... come in," I say. Then in comes Sanya and I start to get annoyed.
"Why did you just run off like that?" Sanya asks me. Because of you, I feel like saying.
"Because I didn't feel well. M stomache..." I say.
"Oh, I know a homemade medicine to treat tummy bugs. I'll make some for you now," Sanya tells me, just about to leave.
"No Sanya- I mean m-mum, I feel okay now. You don't need to make your medicine," I say. She laughs.
"Come on, it tastes really nice and it will help you feel better. I'll be right back," She says before leaving. Great, now I am going to get food poisioning. I look back under the bed and decide it wasn't safe right now. I could carry on finishing the dress tonight.
A couple of minutes later, Sanya comes back with a glass full of green liquid.
"Here you go, now drink it all up," She tells me, handing the glass. I take it and look at the liquid inside. It looked like clear water with green leaves floating around with sesames seeds.
"Yeh kya hai? It looks horrible. Eww... why are there green leaves floating in it?" I ask her.
"Just drink it. It's your medicine," She tells me sternly. I nod, it was the only way to get rid of her. I take a sip of the weird medicine and take a moment to taste it.
"It's actually quite nice," I say, taking in a longer sip. She smiles and takes her leave. I spit it all out into the glass. Jumping up and down, I place the glass on to the bedside table.
"Hayee! Hot, hot, hot. My tongue is burning!" I exclaim trying to make my way to the kitchen. On the way I accidently bump into Uday and we both fall on to the floor; me on top of him.
"Hot, hot, hot. I'm burning ahhh!" I exclaim, my tongue still burning. I try to get up but Uday rolls over and now he was on top of me. "Uday what are you doing? I'm dying here! Aah, hot, hot hot!"
"What's wrong princess?" he says smirking. His finers leave a trail on my cheeks and I feel a blush forming.
"Uday my tongue. Aah! Hot, hot, I need water!" I exclaim, trying to get up again. Uday then starts to move closer and his lips meet mine. I forget about my burning tongue. About the wedding. About all the problems I was facing. I forgot all about it when...
"They must really be in love with each other," Sanya says laughing.
"Yup, they were too busy to notice us standing here," Aahana says laughing too.
"Oh no... this is better than the truth or dare we played. Plus I've got it all on tape," Rahul says. We both then quickly get up, and I feel really embarrassed.
"Hot! Hot! Hot! Right you are meri behna," Aanana says. I don't know what to say so I awkwardly walk into the kitchen. Drinking water, my tongue stops burning.
"Has your tongue stopped burning Manyata?" Rahul teases me from the other room.
"Ha ha ha!" I sarcastically say. "Very funny! I'll get you back."
"Ooo, let's see what she does," Aahana says.
"Don't wind her up man, she can get really spicey," Rahul tells her.
"Ah. Someone's either falling for her or is he scared?" Aahana states laughing.
"No way. Mere pyaar sirf Jay ko liye," Rahul says in his lovey dovey voice. I walk back into the corridor.
"I think someone's got a cold from playing with the snow. San- mum do you have any drink you can give to him?" I ask jokingly.
"Of course Man-Moniya. Let's see what I can patch up, extra spicey?" She says.
"Definetly," Uday says.
"There's nothing wrong with my voice!" Rahul says. "I'm going to visit my baby."
"Baby? Rahul are you a dad?" Aahana asks.
"That's it I'm leaving!" Rahul exclaims.
"Oh Rahul... camera," Aahana says. Rahul hands it to her and leaves.
"Aahana please delete it naa," I plead her.
"Of course... not," Aahana says laughing. I frown at her and Sanya starts laughing too. I walk off back to my room. It was all Sanya's fault that, that had happened. She purposely but clillis in that horrible drink.
**
Night falls and everyone has already left. Lockng the front door, I finally feel free. I dance my way into my room and sit on the carpet. Taking out everything from under the bed, I form a plan for the dress.
"This dress has to represent something. It has to be symbolic," I say to myself. I take the scissors and cut of some off the frilly layers. Then with the old clothes, I repair the dress. Now it looked less frilly. I pick up a small packet of sequins and I decide ways of placing them. Then I sew it all on and hold up the dress to see. Good. But I still had one more thing to do. I go into the bathroom with the black-hair dye. Filling up a balti half way with lukewarm water, I pour some of the dye in. The soultion then quickly turns black and I nod in approval. Fetching my dress, I dip it into the balti. I wait for about 10 minutes before taking it out. I squeeze all the excess liquid off and then holf it up to see. Okay, but it needed to be darker. I then dip it back in and do the same. I then leave it to dry, and tired, I go to bed.
**
I wake up with a smile on my face. Shuffling my hair with my hand, I walk up to the dress. Perfect. It had dried now, and it looked just like how I wanted it to. Twirling around I hug the dress.
(Imagine dress in black)
Now she'll understand not to mess with me. I decide to try it on. Being in my happy mood, I turn my iPod on. The song 'playa boi' by Cher Llyod comes on. Soon I start to sing along with it.
"So don't you mess with me," I sing as I put on the dress.
"Can't touch me liar I'm fire. You and all your tricks expried. Your ride really needs new tires. Broom, broom, broom, broom, broom, broom tires. You like my kick lemme kick ya. Like a twilight fan lemme bite ya. Turn around let me see love get ya..." I carry on singing along. I get some hair slides and do a quick messy hairstyle. A new song starts playing, Over the moon' by Cher llyod.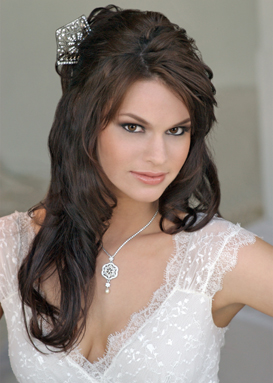 "... I'm over the moon. So watch your heads cuz I'm throwing rocks. It feels like red bull gave me wings and I can't be stopped. You see I rhyme like a beast but I sing like a flower. I'm feeling tall, so tall like the eiffel tower. I've been chillin' out on my 5 star view. I wanna get so far to see you boo. Reaching into the jar for a dream come true," I sing as I take a look in the mirror. I apply make up on and mess my hair up even more.
Perfect. She wanted to make a fool out of me, now I'll make her embarrassed, I think to myself. I twirl around in the dress, letting the layers expand.
"You wanted me to shine like the stars. Now I'll be shining so bright that your spotlight gets moved on to me," I say smiling.
Suddenly, there's a knock on my bedroom door. I turn around when something falls and a 'smash' echos in the atmosphere. Then I see Uday and he gasps at me, shocked.


Edited by -Niha- - 18 July 2012 at 12:33pm