phelay cake cut karrlo
u know ill do this
ab gifts hamri taraf say
i guess u rturning 18 today ...so u r no more under age haan???
ab tho thu bay je jhak humase lad sakthi guru kay liye ...lol
ab tho competition zayada hogaye hai dear ...aur wo list may
bhi hai yaaar
...cant help it humara guru bhi kuch aisa hi hai
...
have sum sweets cakes and ice creams
hmm sum messages for you
Happy 18th Birthday.
Welcome to adulthood.
Welcome to eighteen ...don't blow it.
You only have 2 more years as a teenager, then you'll be officially old..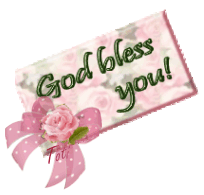 babes


Edited by aziza_ahmed - 08 April 2012 at 7:14am