sorry for late update...
Chapter 13
Part 2
He was stunned at the sight in front of him. Someone was in the mud pit and a girl was trying to get her from it. He realized his mistake and decided to seek sorry from them. He cleaned his face made neared towards them. By this time the person who was in the mud pit was out and complaining while looking at herself.
Arnav was about spoke to them when he noticed a small girl in front of him. Yes, it was our little angry Sneha. She was looking at him in really disgusting way while folding her arms. Arnav was surprised for a minute but then he recognized her. It was the same small girl who was playing with his mystery girl.
Arnav thought-
"it's.. it's the same girl who was playing over there.. and that means.. she.. she will be.."
He just couldn't complete his thoughts; because before he could do that, He looked ahead and saw her, His attention stealer. Unknowing a smile formed on his lips seeing her in front of him..
He was standing just behind her facing her back. The pink sweat of her and this small girl in front of him, made him sure that this was that girl who steeled his attention.. While seeing her in front of him made him so happy, by that which he forgotten everything as what trouble he just cause over there too..
He just moved ahead and tilted his head to see her beautiful face which is not unnoticed by a fuming Deeps.
Deeps-"(in all anger)what hell are you looking at now?? (point her finger towards Arnav) .. you ass ! you idiot !! "
Arnav was bring back to his reality by her out burst. He just looked at Deeps in a very pathetic and sorry manner. And ofcourse he didn't missed to see his attention stealer. Khushi just turn around to face him. She also was shocked with Deeps out burst but she cannot blame her too.. So she looked at him with a confused look. Sneha also came besides her Khushi and she give Arnav a very disgusting look. Deeps was in her full rang to kill him for what he had caused to her.
Yes, to her.. Not to Khushi..
Deeps was the one who was in that mud pit and Khushi was the person who was helping her out from it.
Flashback
Khushi gave her hand to him and was ready to help him out. Deeps also came over there with Sneha. She was standing behind Khushi and watching them closely. When he was about to pull Khushi into the mud pit, Deeps who was standing next to her birdy understood his bad intention. So she just held her birdy by her waist and turn her all of the sudden which resulted to that.. Yes, that terrible fall. While saving her birdy from falling she herself couldn't balance straight and fell into that mud pit. Khushi also fall down but not in that pit but near to it all safe. She got up instantly and after seeing Deeps situation she was shocked.. Deeps was all covered with mud, but thank god that there was no mud on her face. So by which Khushi can clearly notice her frustration from her face. Khushi was so scared of her now.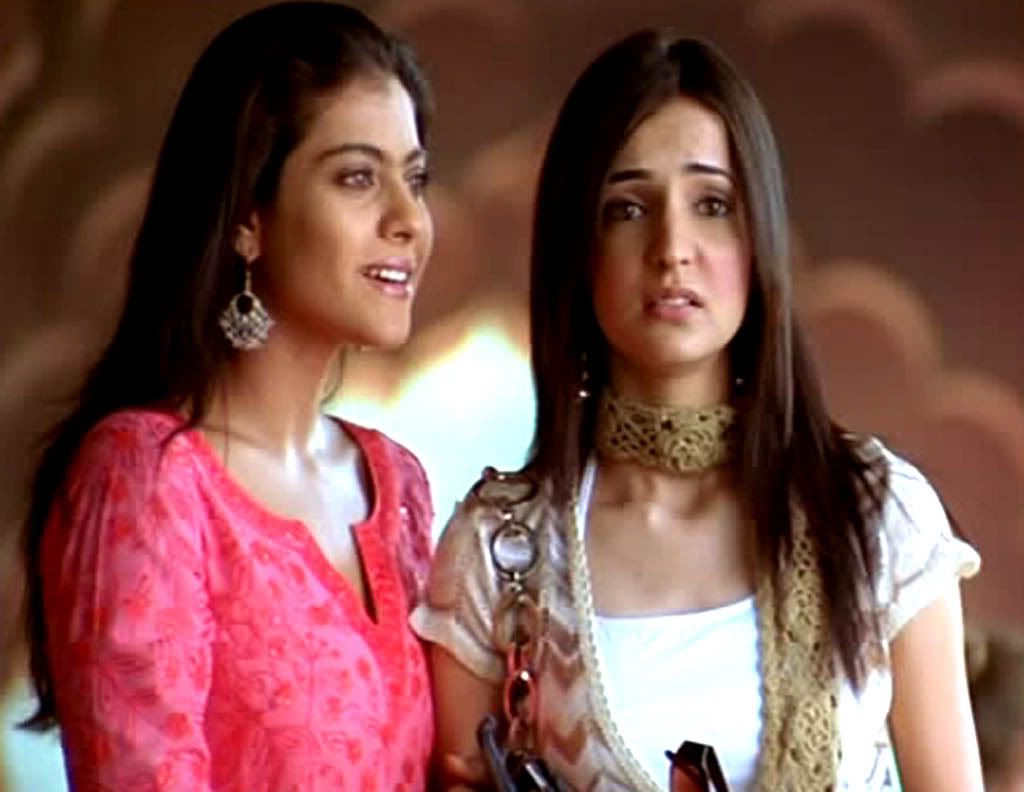 Khushi thought
"oh god.. now how will I handle her?? She warned me.. but.. but I was the one.. oh no.. "
Khushi didn't thought for a second to help her out of it. She gave her hand and pulled her out of it.
Khushi-" Deeps..(getting Deeps up) slowly.. slowly.."
Sneha who witnessed all was anger on the person who causes this trouble. She was anger on Arnav so she made her way towards him and looked at him with all her anger.
End of flashback
Deeps-"(straight to Arnav who was looking at Khushi) what do you want now??( all in anger)"
Arnav was speechless. He looked at Deeps with blank look and was trying to say something but he just couldn't open his mouth over Deeps anger.
Deeps-" Look what you caused you.. .. .."
Before she could continue further Khushi stopped her by calling her name.
Khushi-" Deeps.. .. (warning her by her looks) "
Deeps looked at her who was trying to clam her down.
Deeps-" what ?? "
Khushi rolled her eyes with gulp and looked at Arnav who was now looking at her like the way as expecting something from her to handle the situation. Khushi sighed at turned towards Deeps.
Khushi-"Deeps.. (pleading way) please.. leave it.. na?? please.. "
Deeps-" ah.. ya.. now..( with all her frustration) what else can I expecting rather than this from you birdy ?? (sighing herself)"
Khushi was surprised and shocked by her words so she opened her mouth with her disbelief.
Deeps-" now don't give me such shocked expression birdy..(all anger) because of your bloody helping mentality I am suffer this today.."
Khushi felt guilty on herself but she very know the fact that it's not the right time to seek sorry from her. It's the time to control Deeps anger. So its better to hear what ever comes from her mouth now all silently. Khushi looked at her friend with all her pleading manner.
Deeps-" I told you..(pointing her finger) I told you.. na?? that helping him (pointing Arnav) will not be good.. (looking straight to him) isn't it??"
Deeps looked at her birdy who was nodding her head on showing her all approval to what ever she told..
Deeps-" but you didn't listen to me at all.. (in anger and pathetic way) you fight with me.. (looking straight to her birdy) with me (stressing that) who saved you from this manic! (pointing Arnav with her hand but didn't take her eye away from Khushi)"
Khushi just stood in front of her with bending her head and while in that condition too she didn't missed to note Arnav's expressions when Deeps called him MANIC.
Arnav was stood there with all in his disbelief and surprise when he heard all the real facts from her mouth.
Arnav thoughts-
"manic..!!!me?? oh..and what she said.. i pulled and she saved.. So she was not the one who helped me?? Thank god!"
Arnav was glad to know that his helper was none other than his attention stealer. So he just looked at Khushi who was silently hearing all the nonsense from her friend. He was just stopped admiring her when he felt something hitting him on his legs. He looked down and found a small anger bomb, Sneha who was hitting him with a small stick. He try to stop her but couldn't it..
Arnav-"ey.. stop.. stop it please.."
That's the time when Deeps and Khushi noticed what Sneha was upto.
Khushi at once made her way towards Sneha to stop her action. Khushi kneel down and held her hand to stop her.
Khushi-"Sneha.. Sweety..(stopping her action and holding her closely) what are you doing?(surprised at her behavior)"
Sneha-" because of him.. (pointing Arnav) My Khushi (holding Khushi's chin) hearing all this scold.. na??"
All are just surprised by her words. Arnav was all taken back by seeing her concern towards his attention stealer. He realized the fact that this girl whom he thought was his attention stealer was too special to everyone over there.
Khushi smiled at her small darling and hugged her with a heavy heart which is just formed while seeing her concern towards her.
Khushi-"No sweety.. (looking her and trying to understand her) its not because of him.."
Sneha-"no.. (rejecting her) its all because of him.. him only (in anger) "
Khushi-"No Sweety..(holding her chin) its not.. see"
Try to convince her but Sneha was not in a mood to listen to her.
Sneha-"no.. (releasing herself ) you are lying.. (with a sad face) its because all of him.. I know..(in innocent way) he try to pull you and harm you..(in very sad way) I saw that.. because that Deeps didi fall and scold you"