Chapter 13
Part 1
Lavanya was stopped in her tracks while seeing Arnav. She knows Arnav very well as he was her brother's best friend so as Arnav. They were having their causal talks when Deeps made her plan in execution.
Covering her head with the sweat cap she moved towards their direction. She was slowly raising her speed in her moves and began to run. She ran towards them to fulfill her mission. When she will reached near Lavanya while running, she have to push her or hit her.. So that La loose her balance and will fall to the near by mud pool. That was her so called plan.
Deeps run towards them and made sure her plan execute in the same way as she wished. While running beside them she just hit La so that she loosed her balance and could fall.
Yes, Deeps done that and without glaring back she made her way out from there as soon as possible. She was so excited as well as curious to watch the scene behind her. Yet she didn't look back once, because if she did so, she very well aware of the fact that it will only make herself in a worse situation. So she made her way directly towards her birdy as fast as she could.. At least she could hear what just happened by her action and enjoy La's reaction from far.
When Deeps found a shocked and still Khushi as well as Sneha, she thought that her plan worked so well.
Deeps-"so how was it ?? (smiling with proud) by your face itself I knew it worked so well..(pulling her shirt with on hand with proud) my plan always make you guys shock.. hena????"
Khushi and Sneha just looked at her with their shocked face.
Deeps-"now Miss. La will be all muddy muddy..(laughing by her thought) muddy women.. haha.."
Khushi just passed a look over Sneha and shooked her head. Then she held Deeps face with her hand and tilted it to make her look towards where La was standing.
Deeps shocked at the sight in front of her. She was trying hard to believe what she was watching at. She rubbed her eyes two three times to make sure that was real or not. Her enemy was standing over there all fit and fine, nothing has happened to La.. but how is it possible?
Deeps-(all in angry)" how?? How birdy how?? (shaking Khushi) How can be my plan failed? How can she be safe?? How ?? (in sad tone)"
Khushi just freed herself from her grip and give her a pathetic look.
Deeps-"what?? why are you looking me like this??"(questioning look)
Khushi sighed and rolled her eyes. Then she narrowed her eyebrow for the question.
Khushi-"can't you see what you have done by yourself ?? "
Deeps-"what?(innocent look) what have I done??(with a don't know anything look) actually my all effort was wasted..(putting her hand on her head) she is all safe.. how??(looking up) how could you save her god?? Her??"
Now Khushi was pissed by her words. She just held her hand and shake her.
Khushi-"Deeps please..(with annoyed face) open your eyes.. can't you see anything else rather than her?? (pointing towards where Lavanya was standing) see.. see over there(pointing to that mud pit) what your damn plan caused.."
The sight before her was horrible. Deeps at once opened her mouth due to her shock.
Deeps-"birdy.. (struggling for words) but.. but.. how?? "
Khushi held her hand and began to explain how her stupid plan actual executed. Deeps hit Lavanya and she loose her balance. But she didn't fall to the pit. Instead of falling into it she pushed someone who was standing near by her into the pit and made herself safe.
Yes, you guessed right.. it was our poor Arnav who fall instead of her. Actual Lavanya was trying to regain her lost balance by hold him but it was all sudden so that he himself lost his balance and fall into the mud pit.
Now Arnav was in that mud pit and trying hard to get up but he just couldn't make it. Mud was all over his body, even in his face by which he couldn't see. Lavanya was stood there and try to ask sorry to him.
La-" o.. I .. I am.. so so.. sorry ASR .. actually..."
She was trying hard to convince him which made him pissed off.
Arnav-"Lavanya..(gritting his teeth)"
Lavanya-"yes ASR..(in a sad tone) am really really didn't mean to"
Arnav-" stop..(in anger tone) now please stop your pleading..(with all his annoyance) and let get out off this first.."
Lavanya-"oh.. ya.. (moving aside for him to get up)you just get up from here then I will explain it.."
Arnav tried hard but he couldn't get up. So he decided to ask her help.
Arnav-"Lavanya.. (extending his hand) just give me a hand to get up"
Lavanya-"oh ya.. "
She was about to give him hand But she didn't. She withdraw to give him her hand. Arnav was waiting for her hand.
Lavanya-"hm.. ASR.. how can I .. ?"
Arnav-"now what? (in harsh tone) Just give a hand and get me out of here"
Lavanya-" arg.. (make a disgusting face) but you are all muddy.."
Arnav-"what do you except rather than mud from a mud pit..(all in anger tone) now don't test my patience..(try hard to control himself) get me out of here fast.."
Lavanya-"hmm..I can't.."
Arnav-"what??"(in shock)
Lavanya-"I just can't..(harsh tone) you are all muddy..(with a disgusting face) and if I give you my hands.. it will spoil my nails..(in a sincere tone) I had my manicure and pedicure yesterday only.. so how can I spoil it??"
Arnav-"what??(in all anger) Because of you I fall into this and you?? (in a disbelief tone ) Just help out of this otherwise I won't spare you for this(warning tone)"
Lavanya was not in a mood to spoil her nails so she just excused herself from there.
"I am sorry ASR"
While say this she made her way out from there. Arnav was unaware of the situation and surrounding on which he was now. So He was just shouting for help to Lavanya who was nowhere there at present.
Witnessing to this whole scenario made Khushi shocked and surprised.
Khushi thought-
" how rude?? Can't she just help him?? Poor guy!"
When Lavanya made her way, Khushi stood there with a open mouth. Watching this reaction from her birdy, Deeps decide to explain her true feeling behind her plan.
Deeps-"don't get shocked by her reaction birdy.. she is .."
Before she could complete her sentence Khushi told the rest because her shock.
Khushi-"so rude.."(with a shocked expression and not taking her eyes away from Arnav)
Deeps-(smiled at her)" haha.. exactly (hitting her hands to get her attention) now you understand what I said.. she is a just a jerk.. so don't get shocked by her behavior.."
Khushi-"but Deeps..(surprised tone) how can someone be so rude.. (in anger) look that poor man! (pathetic look towards Arnav and in sad tone) He is still waiting for her to help.."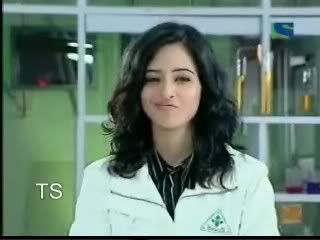 Deeps-"by now he may understand the true colour of MISS.LA..(in disgusting tone) and will think twice when he want to make friendship with girls like her..(laughing)"
Khushi just pass a look to Deeps and began to make her way towards him.
Deeps-"hey.. where are you going??(moving in front of her)"
Khushi-"can't you see??(with a questioning look) I am going to help him.. now don't argue on that..(clear look) because of you all this happened.. so it better we help him out.."
Deeps-"yea.. but birdy.. (in slow and sorry tone) but .. I don't know why.. I don't think it will be a good idea to help him.."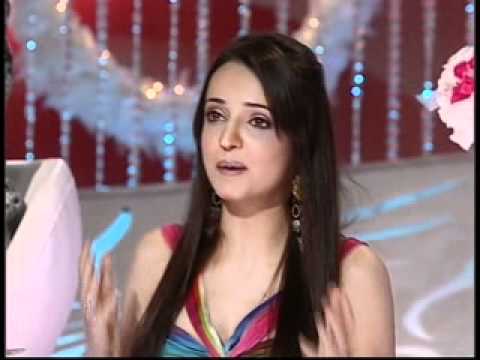 Khushi-" why you think so??(angry glare) what the harm in helping someone?? (with a serious tone) And here the cause was us.. right?? Then why are you??(with full anger at deeps behavior) hmm.. ok.. you don't want to help him.. right?? So let it be.. (with a straight face) I will go and help him.. you stay here itself.."
By this Khushi made her way towards him. Deeps was feeling guilty on her behavior. She just stood there and looked at her birdy who was making her way towards him to help.
Sneha looked at her and make her to move with her towards where Khushi was moving.
Khushi reached near Arnav. Arnav was really pissed with Lavanya, and he was shouting at her.
Arnav-"Lavanya just give me a hand..(still extending his hands) if you won't done that in 3 seconds..(with gritted teeth) I will show you the worst that you have ever seen.."
Arnav thought-
"Lavanya, I will not spare you for this.. Once I got your bloody hands, then I will show you what you deserve.."
Arnav was just calculated his punishment to her. At that very moment Khushi give him her hand. Arnav mistook her as Lavanya and ready to give her punishment.
Yes, he took her hands and just pull her towards the mud pit while he was getting up from that.
"birdy..."
But after what he just done, he realized something was wrong. It was definitely not Lavanya. He heard a voice "birdy" too. That means he just pull someone else instead La. To clarify his doubt, he quickly began to clean his eyes to see what he just caused over there.
He was stunned at the sight in front of him..
**********************************************************
so how was it..
part 2 in on the way...
Precap: what will be happen next??
What he saw over there??
don't forget to
leave commentsss and hit like...


Edited by meniranjana00 - 07 June 2012 at 2:51am