Chapter 12
Bidding bye to each other, both of them made their way out from there. Arnav was in a mood to check his luck again over there to see a glimpse of that girl. So he was literally searching all over there.
On the other hand, Dhruv was called by his birdy. When he reached over where he was called out, he found his best friend with someone who never ever so nice with him. A small 5 years old girl who's name is Sneha. She was really friendly with Khushi but not at all with Dhruv. When ever they both meet they at once starts fighting each other. Dhruv moved towards them with a worried expression. When Khushi saw her catcher in front of her, she started her questioning round.
Khushi-"Where were you catcher??"(with a worried tone)
Dhruv-" I was.. just.. (looking at Sneha and back to Khushi) here itself.. what happened birdy?? (caring tone)"
Khushi-"oh.. who have an early meeting.. you right?? Forgotten??"(in surprised tone by narrowing her eyebrow in a questioning way)
Dhruv-"oh.. ya.. but.."
Before he could complete his sentence, he saw his naughty sister standing just in front of them with her hands folded. Deeps was looking straight towards them with a questioning as well as angry expression. Dhruv just looked towards her along with his best friend. They moved towards her sensing the possible issues which that might have occurred due to their early jogging plan execution. So for making things up alright and for saving them for her, Dhruv come up with his usual mastermind.
Dhruv-"Trouble maker, when you wake up from bed??"(with a cute smile)
Dhruv just winked at Khushi to make her to be with him in his escaping plan. Khushi saw that and understood what her catcher try to do. But Dhruv aware of the fact that, his every single moves were just catching by his angry sister Deeps. Khushi was about to open her mouth which was just zipped up by the words of Deeps.
Deeps-"don't.. (holding her right hand in front in air) birdy just don't try to support him.."
Khushi just smiled at her with no words.
Deeps-" why you made an early move??"(straight towards Khushi)
Khushi-"arg... Actually... Deeps.."(looking at her catcher to help her)
Dhruv-"Deeps.. Actually it was me who made her move early as I have to attend an early meeting today.. so we moved early.."(stating the fact)
Deeps-"why can't you just call up me guys?? Its not fair at all.."(in a sad tone)
Khushi-"Deeps we are sorry.."(with a puppy face)
Deeps-"what sorry ?? I was the only one who picked you two yesterday and you guys can't wait for me.. for me.. its just not fair at all.."( overreacting to the situation )
Dhruv-"what not fair?? We just give You a chance to be in your bed which you like the most.. so just relax"( in mad tone)
Deeps-"now you can say so many so called reasons to escape.. right??"(in equal mad tone to her bro)
Dhruv-"oh! its not just reasons.. its is the facts..(with an increase in his rage) if you are so much interested in these stuffs where were your so called interest in past whole week?? (with point his finger) And we don't have to escape form you.. got it??"
By now Khushi learned that the situation will be out of control soon. So she made her quick move in between the brother-sister.
Khushi-(holding them each side)"guys! please..."( looking towards each of their face)
Both of them look towards her and try to clam down.
Khushi-"Deeps.. I am so sorry.. (with a pleading face) look ! you have to forgive me.. ( a straight face) please.. please.. please.. ( with a puppy face) If you want, I am ready to hold my ears and say sorry " (with a questioning puppy face)
Deeps was trying hard to hold her smile. Dhruv and Sneha was all observing at Khushi's expression and admiring the pleading way of her towards Deeps. Sneha made her way towards Deeps and by pulling Deeps hands she try to say her to forgive Khushi.
Sneha-"please forgive my Khushi.. (looked at Dhruv when she said my Khushi) deeps didi.. please.."( with a cute voice)
Dhruv and Sneha always fight on the context "MY KHUSHI". So by hearing the sentences Dhruv just held an irritated face.
Deeps-"ok.. just for you.. I can forgive them.."(in a authentic way)
Khushi's happiness was huge which made her jump up on Deeps and hugged her. Sneha also joined them in that hug. Dhruv just looked at them and adored the sight in front of him. Of course he was happy. Khushi smiled at him and he also returned her.
Dhruv-"ok.. now that you are forgiven and reunion ceremony is over.. shall we move back??"(just to tease Deeps)
Deeps-"what? Moving back?? To where??"(in a cool way)
Dhruv-"home sweet home..(with a smile) don't you want to go back??"(questioning as well as funny way)
Deeps-"oh really.. I didn't know that.."(making fun of him)
Dhruv-"oh.. now don't act as so stupid Deeps"(irritated way)
Khushi-"oho guys.. please.."(pleading way)
Dhruv-"birdy.. now you handle her stupidity.. and please keep me out of this mess.."(stating the fact)
Khushi sighed at him and looked at Deeps.
Khushi-" Deeps.. now don't start anything please.. come let's go back"
Deeps-"what do you mean birdy??(with a sad tone) I only came here now.. and moving back so soon.. how can I?? (stating the fact) and you are also staying with me.. which you just can't deny..( with a serious face)"
Dhruv-"no she can deny.."(with a anger tone)
Deeps-"birdy.. you have to be with me.."(with an equal rage)
Khushi looked at Dhruv and then back to deeps. When she was about to open her mouth deeps turn the plate. She started pleading her in all possible ways. At last Khushi agreed to be with her, which made Dhruv pissed off. Khushi was all aware the fact that her catcher was angry now. He wanted to go back as soon as possible, because he have to attend a very important meeting. Khushi moved towards him.
Khushi-"catcher.. "
She only said his named and looked at him in to his eyes in a pleading way.
Dhruv-" ok.. I am moving.. take care of yourself.. (looking at her) and don't be involved with her in her any stupid pranks (pointing at deeps)"
Deeps looked at him with an open mouth in all anger. Khushi nodded to him with a lovely smile. When he was about to move Khushi stopped him remembering something.
Khushi-"Sneha beta.. you go with Dhruv bhai.. ok??"
Sneha at once held her tightly and rejected her proposal.
Sneha-"no.. I won't go with him.."(making a sad face)
Dhruv-"birdy.. you know na? we are not get along so well.."(all smiling)
Deeps-"ya.. he can't be along with anyone rather than you birdy.."(irritated way)
Khushi just looked at her to make her shut up, and deeps understand that so she action with her hands as she is zipping up her mouth. Then Khushi turned towards her catcher.
Khushi-"but catcher.. Sarita aunty may be worry for her.."(worried tone)
Dhruv-"oh! don't worry about that I will inform her she will be back with you" (stating the fact with a assuring face)
Khushi-"okay.. as you say.. (with a smile) and best of luck catcher.."(winking at him)
Dhruv smiles back and winks at her. By this he moved back to his home leaving them there.
************************************************************
Khushi and Deeps were all engaged with their chit chat while walking forwards with Sneha along with them. They were laughing at some jokes which is presented by Deeps. When Deeps looked forwards and the sight which she saw, made change the colour of her face and Khushi noted that. The rage of the vision in Deeps eyes was made Khushi worried. Khushi looked over the direction where she was looking. Innocent Sneha also imitated Khushi.
Sneha-"what happened Khushi didi?"
Khushi-(smiled at her cute face)"nothing sweety.."
And hold Deeps hand.
Khushi-"Deeps.."(with a concern)
Deeps-"what hell is she doing here birdy??"(all in anger and irritated)
Khushi-"relax Deeps.. "(try to cool her)
Sneha-"ha.. relax deeps didi.."(imitating Khushi)
Deeps-"hmm.. when ever and where ever I go I will always found of this idiot in my path"(irritated way)
Khushi-(smiled at her)" oh! Deeps you are just too much.."
Sneha-"ya.. Deeps didi.. you are tooo much" (again imitating her Khushi di)
Khushi and Deeps both looked at her and began to laugh.
Deeps-"oho.. nakal chor (copy cat).."
Sneha hits on Deeps and shows her anger towards her words.
Deeps-"aaauoch.. stop.. stop it .." (rubbing her hand)
Sneha complaint to her Khushi didi.
Sneha-"didi.. see! Deeps didi calling me nakal chor.. is I am a nakal chor??"(holding a cute puppy face)
Khushi-" not at all... you are my dear sweety.. isn't it??"(with a sweet smile)
Sneha calm down at her sweet words and began to enquire about that person over there, who was the reason for Deeps sudden anger. Khushi took this opportunity to tease Deeps further.
Khushi-"That was Lavanya, sweety..(pointing la) the person veryyy close to our Deeps di"(in a dramatic way)
Deeps was pissed off by this and she started to show all her anger by running behind them. After a short time of chase behind each other they stood there and came normal. Then they notice Lavanya was standing with someone in black jogging dress. They began to watch them.
Lavanya and Deeps are having their cold war between them ever from their childhood. Fortunately or unfortunately, they both are always comes face to face where ever they go. Both shared same school, same class in childhood, even in their teenage they are sharing the same collage, same course so same class as well. Lavanya was a spoiled girl; she was the one who uses anyone for her needs. Deeps very well know about her that why she hates her so much. So Deeps never miss any little chance to make her down. And like as always now also her mind is planning for something.
Khushi understand the fact that something is cooking in her mind which will not be less worse than anything less. So she try to stop her.
Khushi-" whatever you were planning.. please don't ever try to execute it "(in a warning tone)
Deeps smile at her and moved towards her. She whispered something in Khushi's ears. Hearing her so called plan she reacted at once.
Khushi-"no.. no.. Deeps! please don't do that.."(showing all her rejection to her plan)
Not considering her rejection Deeps made her way to execute her plan. Khushi try to stop her but failed. So Khushi held Sneha's hand and stood there without even blinking her lashes. She was little nervous about what to happen next after deep's action.
Khushi's thought:
"oh god.. I just don't know what is going to happen now.. what if that man with her provoked after Deeps so called action ?? Oh no ! ! even Dhruv is not here.. how will I manage?? .."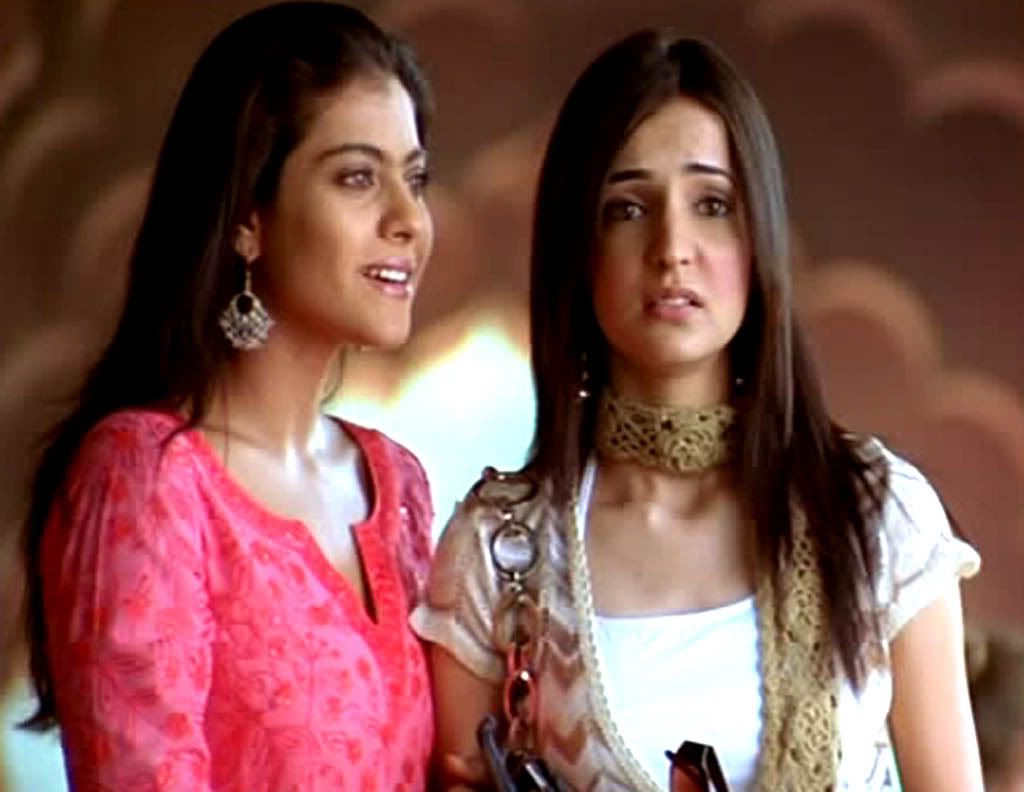 Lavanya was stopped in her tracks while seeing Arnav. She knows Arnav very well as he was her brother's best friend so as Arnav. They were having their causal talks when Deeps made her plan in execution.
**********************************************************
Precap:
What will be Deeps plan??
Is that something related with Arshi meeting??
Of course Arshi meeting is on next part..
***********************************************************
keep leaving comments and don't forget to hit like..
and for pm buddy me..


Edited by meniranjana00 - 02 June 2012 at 5:54am