Hello PARICHAIANS
WELCOME To

Episode Discussion Thread # 24
Parichay is Story of Mature person Kunal Chopra,After facing so much
Ups & Downs Kunal is now in his new face of life..Where he is married
and close to lose his Love, which is her Wife Siddhi.
Ritcha applys false case on Kunal "Rape case".
Thakral almost Proved in the court that Kunal is Guilty But Court gives one last
Chance to Siddhi on her request to Prove kunal innocent.Siddhi Got CD,which is prove of Kunal innocence.But Rohit Gidnapped Siddhi and demand for the CD.Kunal agrees.
But Before Kunal handover the CD to the Kidnappers.Siddhi release herself and SiNal escaped from the Kidnappers Place.. Ritcha said to the Kidnappers that Kill Siddhi.
Bullet Hits Siddhi,she is in critical condition.Kunal realise his love for Siddhi.

In this thread you all can discuss daily episode happenings of the show

Parichay Nayee Zindagi Kay Sapno Ka


Please keep the following rules in mind before discussing:

Please only discuss daily episodes here

No Chatting here, only discussions

Do not bash the show/actor/character

Do Not Quote Post More Than 3 times
Enjoy discussing..
Regards
PNZKSK Dev Team..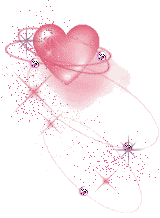 Edited by neeme - 04 April 2012 at 10:39am