Hello Friends! Welcome to DOTW!
So the love between Ram and Priya has blossemed..

They are husband-wife in every essenece of the word now..

Now it is time to strengthen their relationship, and they are already being subjected to test!

We saw misunderstanding creeping between RaYa, beacuse of sid..
And Niharika gave open challenge to Priya..
So the topic of discussion is,
What Priya needs to do now? In my opinion before handling sid, she needs to make things clear with ayesha! that is a better way to save her from the trap..

Well actually.. How big is the trap sid set??

After Niharika's open challenge, will priya be able to put one and one together, and realise what Krishu ji meant? will this lead to KK's return?
We saw Ram talking to sid in precap?
What will be outcome of this confrontation?

There is no doubt that Ram loves and trusts priya to the core. And I'm sure they will pass this test with flying colours! Lets give RaYa our support!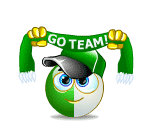 Also... There may be some cute scenes awaiting us this week!
When will Ram tell Priya that he brought a company for her? What will be her reaction..
And the most imp one...
When will Priya call him 'Ram'...
and if she does, Do you think she'll be able to call him by name in front of everyone? Or it will be something only between two of them?


Edited by Priya_Fan - 02 April 2012 at 3:51am