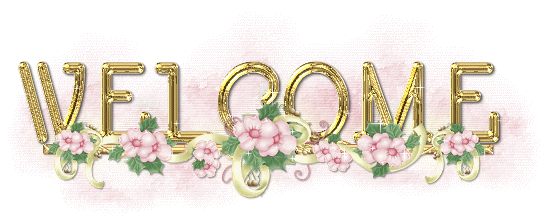 Vanakam Nadaswaram Makkazs Nadaswaram todangi one year plus irakom pola

sorry indha serial ku naan time track vaikala

habba appadi ippadi nu we have came to 500th episode


ama
adhukaaga taan indha celebration ..not only to celebrate that the episode has reach 500th

episode successfully nu but alsoto celebrate our faithful Nadaswaram UPDATERS

for their non stop commitment for doing the updates

to entire Nadaswaram team for pulling out this serial up to




and big claps to our updatersfor their daily written updates

shreenithi, migan, lakshmir, srima, hopper_ocean


Kutty Mini Video

Nadaswaram galatha ensoy pannunengala
ippo lets laugh over some of our

updater's selected polambals & opparis


shreenithi

Johnny Johnny
Yes papa
want poison?
No pappa
watcing PP?
Yes pappa
sethada maganae
ji pappa
inga yaaru pappa...yaaru johnny sollunga parpom
Song dedicated to sokku and Mayil:
Manaivi Amaivadhella Iraivan
Kodutha Varam...
Song dedicated to Shree,Migan,Laksh,Hopper and Srima
Episode amaivadhellam
Avaravar seidha vinai!!!
Siringa ppa ellarum...Episode start aachunna 1/2 an
hour kku dead body maadhiri dhaan irukanum

Indha line aa yaaravadhu explain pannunga makka ??
olli belly jalli velli malli vaasa malli un meni vengala velli
solli solli unnai alli killi kannam killi vilayada vandhavan gilli...

(Ennangada lyrics idhu...first enna language idhu??)
Ok...coming to our regular headache...Monday Papparapaaa
Habba...naan kumbitta maariyatha ennai kai vidala...Escape escape from mayil-shanthi bak bak...Asusual srima kku dandanakka episode...




migan

Ayyo Sumi...

yen Thalaye suthuthu. I don't know if there is any connection to the serial -
All I could think is that like Vadivelu they are trying to make us
muttals and we are becoming one. Tuesdaykku reserve pannanumo? Yenna Reserve pannanum???
Tuesday - January 10, 2012

(Game of Ini mani mini mo .. Yaar Dhrogam senjathu neeya naana??? Of course we all know yaar thalaila vizhumnnu
)Are there anything special today? Fulla romance?
Valentine's day special:
(ithu yennoda heart
)
Part -1 Mayilattam (Ithu thevaya - Intha kodumai Thevaya????)
Vachukkadi Yennai
Thechukkareen Unna


lakshmir

Mayillattam Continues
& Kula theivam Kovil Visit

Wednesday - Updates (
Ennakku mattum Yen da Ippudi )
Pandi Margaya
Wednesday
- Naan than intha varathin mudhal balikadda
ennaku than nadhaswara ponga




hopper_ocean

sumi semma comedy. naan meenu akka agree
pannuren.. nammala muttala akarabadhi taan indha
connection
mudiyalai ennala
thangamudiyalai paar inniki .. full opparis ...!!

cheche... today my total mood gone with this episode
am gona get my
mp3 and go to bed straight!!!!

thank god me essu for one month!! bye everyone and hugs to my PP team for continuing to update this serial.. innimel its gona be more opparis, fights and cursings ...
next month pakalam


srima



Naanum Vandhutten. Enna vandhuten - PPla shub shub
swaram varadhanu Oodhi paarka vandhuten
Friday. I want Sam scenes . I want Sam scenes. No Sam scenes

Friday - Araicha mavula idli - dosai -poosai podapporen.
Friday -500 episode azhudachu , adutha 500ku readying myself.
Surely Friday enakku Nelli kicking the bucket episodethan -
promo paartha appadithan theriyudhu.


idea
eclat & shreenithi
post & concept
hopper_ocean
video mix
krithikas
siggy
haritha