Special Birthday Message video mix form Parul chauhan Fans
credit -SiRul(siham)

OF Parul Chauhan





Happy Birthday to you
Happy Birthday to you
Happy Birthday Dear PARUL
Happy Birthday to you
"Your birthday is the perfect time.to wish you nothing less.than favorite memories, plans and dreams.that bring you happiness.for birthdays are a link between.the future and the past.reminding us to treasure most.those special joys that last.HAPPY BIRTHDAY.."


"There's excitement in the air.Can you feel it everywhere.It is an extra special day.And I have come here to say.A Happy Birthday to you.May all your wishes come true.May smiles be upon your face.As your blessings you embrace.I wish to you now all this.As Happy Birthday to you I wish.And may you have many more years.Filled with joy, laughter, and cheers.You should know that you are thought of.In so many special ways.You are loved, cherished and admired.More than words can say.Wishing you endless joy in life.You are an inspiration for all that you do.May this message be filled with abundant love.and a Very Happy Birthday to you."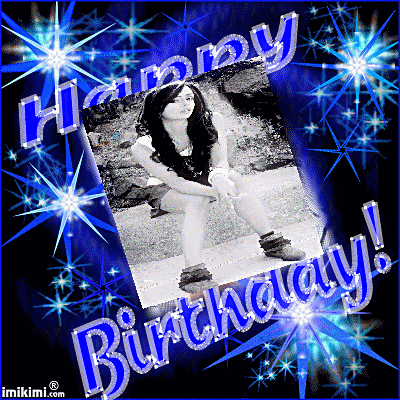 Happy birthday, may this day always be a special one to remember.

May the best of your past be the worst of your future.

Hope your birthday blossoms into lots of dreams come true!

I hope that for every candle on your cake you get a wonderful surprise.

May today be filled with sunshine and smiles, laughter and love.

Happy Birthday and many happy returns of the day.




On your Birthday;
May your days be filled with sunshine and beautiful colors.
And may your nights be filled with comforting dreams and wishes to come.
Wishing you miles of smiles in the coming years.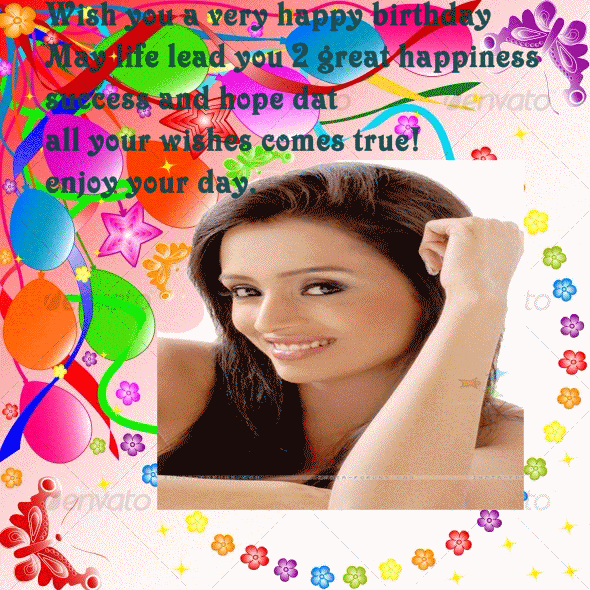 Let God decorate each
golden ray of the sun reaching you
with wishes of success,
happiness and prosperity for you,
wish you a super duper happy birthday!
NIDHA


To Parul beautiful talented actress..
Happy birthday to you..
Not just a year older, but a year better.
Here's to another year of experience.
Hope your birthday blossoms into lots of dreams come true!
I hope that for every candle on your cake you get a wonderful surprise.
May your birthday be filled with sunshine and smiles, laughter, love, and cheer.
Happy Birthday and many happy returns of the day.
Saveeta

HAPPY BIRTHDAY PARUL !
may u have many more to come and may the coming year brings lots of success and joy in your life ! (Ameen)
shala786

Many many Happy returns of the day
2 the most prettiest n beautiful Girl
in this world PARUL CHAUHAN .
Happy Birthday my Princess Angel .
Hope u get more n more success in ur Future n get all happiness
in dis world .And Now it's
time So Just Enjoy the day n Rock it ,


Loads of loveMonica

happy birthday angel..
may you have many many more god bless you
in every moment of your life..
i loveee you shooo much miss you as ragini and surbhi
alooot please come back soon..
once again happy birthday have a blast love you *Muhuaa*
Natasha...

Happy Birthday dear Parul chauhan from Sarah
many many happy rerturns of the day my dear parul
always luv you Parul
Sarah

"happy birthday parul dear"
huma601

shanti

I'm so glad you were born, because you brighten my life and fill it with joy.
Wish to see you on my Screen soon as I really miss you.
May the years continue to be good to you. Happy Birthday Parul!
Krithika

wishing you very Happy Birthday Dear princess..
Birthday is the day which makes you feel
you are one more year strong with your experiences
and you have much to achieve..
may this year filled with Happiness and laughter
may you get more serial's and a joy filled life..
once again wishing you a very Happy Birthday
Parul Chauhan...
Zeena

BY Siham

i love you parul, i hope you have a really happy birthday
enjoy you're day with love catalina mirica

Romanian fans ( and I of course) love u forever. We want u back onscreen really soon.We loved you as " Ragini" in " Bidaai" with Kinshuk and we want u in " Bidaai 2" with our Kinshuk again.Kinrul - MOST WONDERFUL JODI OF INDIAN TELEVISION.I hope you have a happy birthday, enjoy your day and may all your dreams come true.Happy Birthday
Marian Radu

wish you a very Happy Birthdayyy dear Parul ... May God bless you with good health and a happy life !! May you keep shining like a star and get all the success that you deserve ... Plzzz shona come back your fans really miss you

with lots of love


Himani

IN SOFT GLEAMING NIGHT OF STARS
MAY ALL UR DREAMS COM TRUE
MAY EVERY STAR OF EVERY NIGHT
BRING LOV N JOY 2 U

HAPPY B'DAY 2 U...
Vishnu Balakrishnan

'Fanof Kinshuk Parul'

Hope lovely surprises are coming your way
To make your Birthday a wonderful day
Smiles and laughter, joy and cheer
New happiness that stays throughout the year
Hope your birthday brings all these and more
Filling life with surprise and joys galore!
So on this very special day
I would like to say to you
I hope you'll always find happiness
In whatever you may do.
Another candle on your cake
Well there's no need to pout
Be glad that you have strength enough
To blow them all out!
Wishing you your happiest birthday yet
A birthday too special To ever forget.
So many wishes
So many smiles
Too many memories
Too few words
With one big Birthday
Happy Birthday!
It's your birthday and I can't be there
But I'll send you a special birthday wish and a little prayer
Have a happy birthday
I hope that all of your birthday wishes come true
May you have a great time today and find happiness in everything you do.
Happy Birthday form the heart
Cause that's where all great wishes start
happy birthday dear parul ..
Ragvir.fan




Edited by krithikas - 19 March 2012 at 8:32am