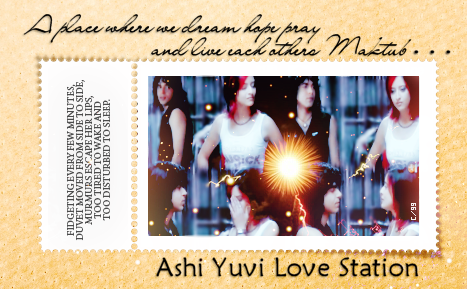 We have been wanting to do this since over two years now...we talked we planned we imagined we did this that...we did everything but we were never able to do this...maybe coz we were or at least I was waiting for THE moment...the one moment where it would be about nothing else but opening this...u know?...and that moment didn't happen...partly because I felt blah for months.,...I felt like I lost AY...like I lost everything they got me...like I don't deserve them...I don't know what I felt...but it eroded me my vision my faith...in everything...in me in people i love in life...but then lightening struck...and I realized no matter where I go no matter what I do these two adorable Idiots and all their Idioticity would ALWAYS ALWAYS be part of me my life... and i can't wait I can't wait to discover them all over again...and I know this this is THE ONLY place where I can discover not just them but via them my own self...my dreams...and people i freaking LOVE and all their dreams...because its not about getting there its NOT...isooner or later all of us will and we all so WIULL get to the places where our destiny lies...we will...but hell its not about THAT its about the freaking journey of getting there...and I don't know how we survived two years without AYLS...I don't know about u all...but at least for me these two years were as if everything stopped...everything is at a stand still...as if am not moving...of course life was moving and i was doing the things I was supposed to do and I was even content...i was...but was I HAPPY?...I always had this ajeeb sa missing feeling in me... this feeling ki I don't belong...how would I belong man?...how...?...coz this THIS is the place where I belong...kahne ko its just a freaking web page it is...it is just THAT but I know it that for me its been much more than just a mere thread...I know there are many more out there who feel the same...specially meri naps
...we lost its meaning its sanctity or rather I did...nut we found our way back...we found our way back...I guess thats what matters...in these two years we didn't had AYLS but at least we had this sub conscious wala feeling ki we don't have it and we are missing something...we were trying to reach out for it and we did try like hell...we tried...but we couldn't...but we wanted to and coz we wanted to coz we never stopped believing in this sacred heaven...in AY ka magic...coz we never stopped believing...we are here...AYLS and AY found a way to touch us to reach out for us all over again ...against all odds...all reason...all logic...they touched us...
So here we are beginning a brand new era...a brand new chapter...a brand new cycle...a ba
rand new journey...a brand new eternity...with the same old AYLS...our home...our heaven...our mirror to our own selves...


Edited by FollowYourHeart - 17 March 2012 at 10:16pm