Tanu is a very friendly person. She is one of the first friends that I
made in IF and she has been a great help to me as a beginning updater.
Her encouraging remarks has made me enthusiastic. She also comes across
as someone with a lot of positive energy and no less than a heroine in her
attitude to march ahead unmindful of any situation around her.
def a pride of our IF

Pearl says:
Happy Birthday to a special person who is close to my heart. Very naughty,
fun loving, witty, caring, understanding, helpful and a lovable girl.
May this Birthday brings you tons and tons of love, joy, peace and health.
God Bless you my dear Tanuuu! Love You
.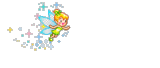 Smiles says:
Tanu is a fun member of IF. She is a great updater who
always has colourful updates and funny comments to say about
the episode. I know she's a big TT fan...just doesn't show it as much compared
to others. She's helpful and a great friend to have with us.

Shams says:
Tans, your such a great sister one can havee. Your very helpful, caring,
lovely, funny and awesomeee
Im so happy to have a sister like you.
Never wanna lose you. Ur the gods gift akka. We love you sooo muchhh
U have a great sense of humour and your also very talented. My Co-Partner nu
sollalam in teasing our baby
Overall a multitasker
Happy Birthday Jullubee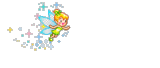 Shubba says:
A highly Talented, Adorable, Naughty, Unique personality is my Tanu baby...
I love the way when she says someone "u are cute"...and the way she scolds
people...her AVIs and siggy's of Charu shows her naughtiness. A hidden droller
of T and T, and now no more hidden...she accepts it too..
...
I LOVE U Tanu baby...
...Wish U A very Happy Birthday and
Many more, many more to come...and accept my kiss on your forhead
as a token of love from me...
...God Bless U my Baby!!...

Guns says:
She is one of my favourite sisters i am attached like to my real sister.
She is someone who always is ready to listen to whatever (sense + nonsense)
i have to tell and had spent wonderful moments with.
Wish you a very happy birthday and God bless you always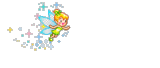 Bhagi says:
Tanu - She is such a sweet girl with so much innocence..
She is very friendly and sweet sister.. She is very fond of making
AV's.. She always keeps the forum very active and she is very special
to the forum..
Tanu is a remarkable updater and does all the
creative jobs.. She loves TT very much. Tanu, Love you so much and
have a wonderful birthday.
. Hope all your dreams come true and you
are so special and precious.. HAPPY BIRTHDAY!!..

Hems says:
Hey Padips,
A very very happy birthday to you with all my love,hugs and kisses.
Wish this day be as colorful as you and may the coming year of yours
be bestowed with happiness and joy and success.Hope atleast this day
you would be a book-free day for you
Enjoy the day tot he fullest!!!!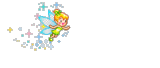 Ranu says:
Tanu baby is a silent jollufier of romances! She faints easily at
the sight of cute scenes and gets thigil effects seeing super pei dances.
But most importantly, she loves to immensely tease those she cares about
with scary pictures, videos and other images just to see our reaction and
then laugh like mad. I wouldn't change her in any way!

Mini says:
I wish you a most wonderful day da, with family and friends.
Hope you get to take the day off from flying the friendly skies
and enjoy doing something fun. On your birthday' I wish you much
pleasure and joy;
I hope all of your wishes come true.
May each hour and minute be filled with delight,
and your birthday be perfect for you!
God bless you my sweet chella ponnu'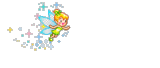 Sandy says:
Hello Tanu,
Have an awesomeee birthday
... may the year ahead give u lotsa
happiness, wealth, and health, and success
... may God bestow
on you all that u've wished for
love u Tanu

Ruby says:
A person who always want to see everyone around her happy.
A person who loves everyone whether it is her family or friends.
She like teasing Gunz and seeing her reaction for it rofl. Wishing you
all the best in the year to come. May your days be filled with sunshine
and beautiful colors. Hope your birthday blossoms into lots of dreams
come true. Happy birthday Tanu!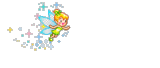 Hema akka says:
Very sweet , loving and positive attitude girl .. like her views ,
comments and updates .. very entertaining to read.. very creative
too.. Good Luck to her and May God bless her with all she wants ..

Lakshyam says:
You are the most lovely and sweet friend of mine
. Always
Love your presence and support in the forum so much. Your
comments will be so true and you will always steal my words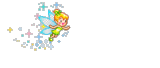 Karthiga says:
Tanu is sweet and nice friend to everyone...wonderful AVI maker...
like to tease gunz...helping others when they need help...
great updater...