Here M bak wid MOTW fr 17th Week
As already announced in NL
This week on the basis of votes in Hall Of Fame
MOTW is
.
.
.
.
.
.
.
.
.
A very well deserved member of our forum
babithaj
Here z ur Siggy to let everyone know that u r d Behoodi Kriyan Of The Week! Do use it in ur dabba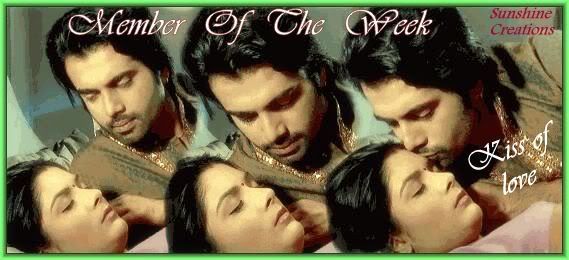 N here r ur questions!!!!
Explain urself in 5 words
One bad habit you recently developed.
What is one hobby you love doing?
What is your most commonly used color?
Do you believe in love at first sight?
What sport do you absolutely suck at?
If you had A Big Win in the Lottery, how long would you wait to tell people?
What's under your bed?
What was the most boring book you ever read?
What is one crazy thing you wish you could do?
How did you get started with India-forums?
UR besties on IF
Arhaan or Krishna
Pooja in jeans or Pratigya in Saree
If u wake up one morning n realize u turned into following wt wil u do:
Arushi
Shakti
Pratigya
Now, how does it feel to be MOTW? Feeling overwhelmed yet?
One word u wd use fr me!!
PS: Come up wid ur grilling questions guys
Avoid asking Personal Questions!!!
NOTE: M really caught in my clg wrk n exams n my mom z already keeping me miles awy frm my laptop.. So i wont b able to continue dng MOTW frm nxt week.. I hav already informed Rehman bro abt it n he may soon assign my parts to someone else.. M really gon a miss dng this thread n griiling my friends out here..
Bt m sure whoever takes up this job will do it even better...
Luv ya All


Edited by Sun7shine - 07 March 2012 at 7:30am