Born in Gondia, a town near Nagpur India, on May 17th 1983, Harshad Parkash Chopda's family decided to move to Pune, following his graduation Harshad excelled in the later years of schooling and went on to join an engineering college. His parents never approved of his celluloid dreams and thus they enrolled him into an engineering college. Harshad audaciously states, "I only did engineering because my parents asked me to do so. However, I was clear in my mind as to what I wanted."
Later after completing his studies he headed straight to Bombay to pursue his acting career hoping to make it big one day just like Salman Khan, his favorite bollywood actor. He struggled hard during these years waiting for his big break but before that break would come he found himself successfully auditioning for Zee's Mamta and so began the journey of the actor Harshad Chopda!

He bagged his first prominent role in his second serial Left Right Left where he essayed the character Cadet Ali Baigh. This role found him a small measure of fame as he starred alongside actors like Rajeev Khandelwal but he feared typecasting and so he soon quit the show. He joined the cast of Amber Dhara soon after quitting Left Right Left. He essayed the role of Akshat and his performance was acknowledged at a larger scale. Unluckily, his stint with Amber Dhara didn't last long due to problems with the production house.
After remaining off screen for a short period of time, Harshad bounced back strongly with the Balaji show Kis Desh Mein Hai Meraa Dil where he portrayed the character of a passionate lover, Prem Juneja. He was recognized for his outstanding performance at various award functions.
After desh...harshad bounced back in action to essay the character of anuraag ganguly...a character which had various shades as anuraag's journey to discovering love unfolds...where ultimately harshad played insanity to such perfection that paagal onu had his own exclusive fan following...
After tere liye...harshad shed the lover boy image of telly and played the grey shaded character of Mohan Gala in Dharampatni who is far from being the perfect and loving husband...as he portrays the role of a drunkard who ultimately discovers the positive things in him to create a success story. Harshad played Mohan To The T...be it his one liners...his passion for work...his guilts...his struggle to breathe free in gala house...everything was perfect...
Below is a brief description of Harshad's five characters he has played so far!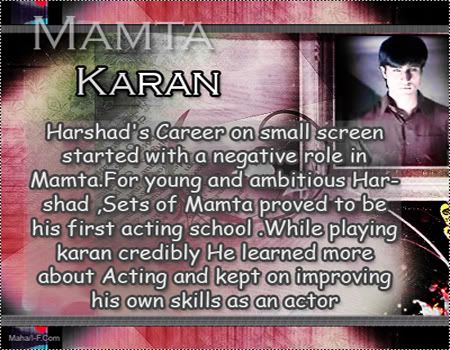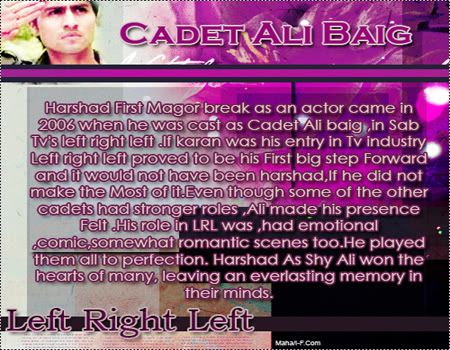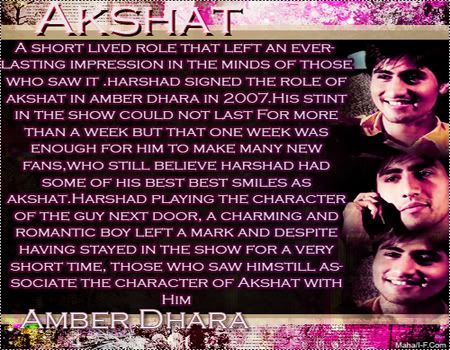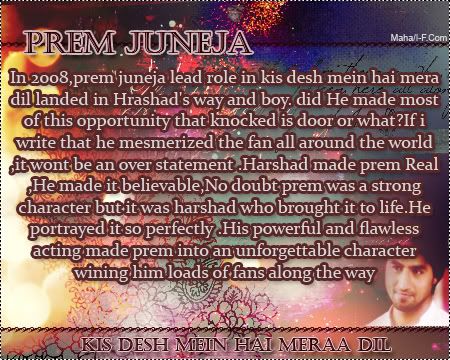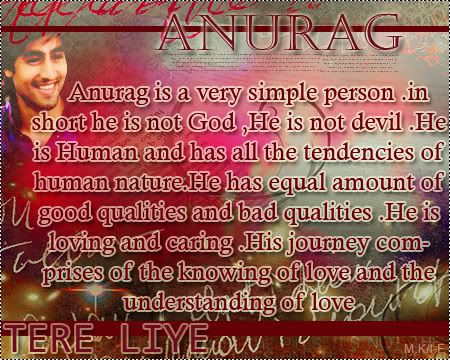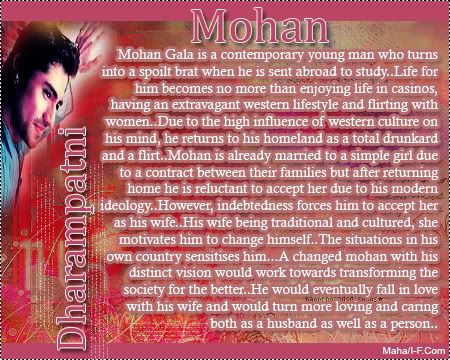 Edited by Soaps1 - 14 March 2012 at 9:28am