IMP - i hav created new account for PMS...so dose who wants to be pmed for my maneet updates, plzz add me..
Those, who vil not add me...vil not gets pms for m any story from further on...
Part 104
he picked her up by waist n swirled her around in d pearls of happiness...
she laughed along wid him n gave to him like alwz...
**********************
he slowly put her down, "i never knew...sidney could be dis lucky.."
geet loving carrsed his cheek wid her delicate fingers...silently pleading him to kiss her d way he alwz do..
he was lost into dose desirable eyes n moved closer to take dose tempting lips in...
when dey heard d knock on d door...
maan groaned in frustartion n pecked her lips n left while geet giggled...
as geet opened door, annie instantly walked in, "bro..we all r freshened up...i hope u remember u r not here for honeymoon.." said annie cheekily only to get a shocking glare from geet who instantly looked away...
maan faked a smile at annie n told her to get ready...
as annie left...
geet closed d door n next she found herself being wrapped in d arms of maan singh khurana who take her in for a sudden kiss...
*******************
"1st we r going for a sidney secret flight.." informed maan...
"sidney secrets ?..." asked nupur confused..
maan smiled, "yes sidney secrets...sidney secrets" is a 30 minutes flight !This flight encompasses Sydney's beautiful Northern Beaches..dey show us the famous beaches along the route, including Manly, Curl Curl, Avalon and the iconic Palm Beach..This flight also concludes with a circuit over Sydney Harbour including the Harbour Bridge and Opera House."
as dey took d flight..dey were amazed wid a beauty dis place hold...d beautifull and marveloud northon beaches specially manly breach...as dey reached harbour bridge...every1 hold deir breaths at d incredible sight...
"dis is beautifull maan.." mumbled geet lost in sight..
maan smiled delightedly n hugged her sideays, "i had also thought d same..but when i met u..i realised how wrong i had alwz been..."
geet looked at him n shook her head, "maan aap bhi na..maan singh khurana se ek shayar ban gaye hai.."
"achha.." chukled maan as he nussled his nose over her shoulder ..
she looked at him wid wide eyes, "maan..aap yahan par kitni baar aaye hai.."
"umm..i dnt remember d exact number.."
geet was too surprised wid dat, "to fir aapko yahan ki har cheese pata hogi na..."
maan smiled at her enthusiasm n planted a sweet peck on her cheek, "haan pata hai..and i also hav a surprise for u..."
WATT..almsot screamed geet in excitment grabbing other's attraction...
mayank chukled, "geet i can understand...hum sab ko maza aa raha hai..par tu aise chillayegi to ye log pagal samjhkar tujhe yahi utar denge..."
maan looked at mayank in amusement n den to geet n her o-shaped mouth wid dose angry eyes made hm giggle..but he controlled himself...
"ha ha..joke of d day.." creebed geet n shifted herself in maan's arms making a pout of lips...
*************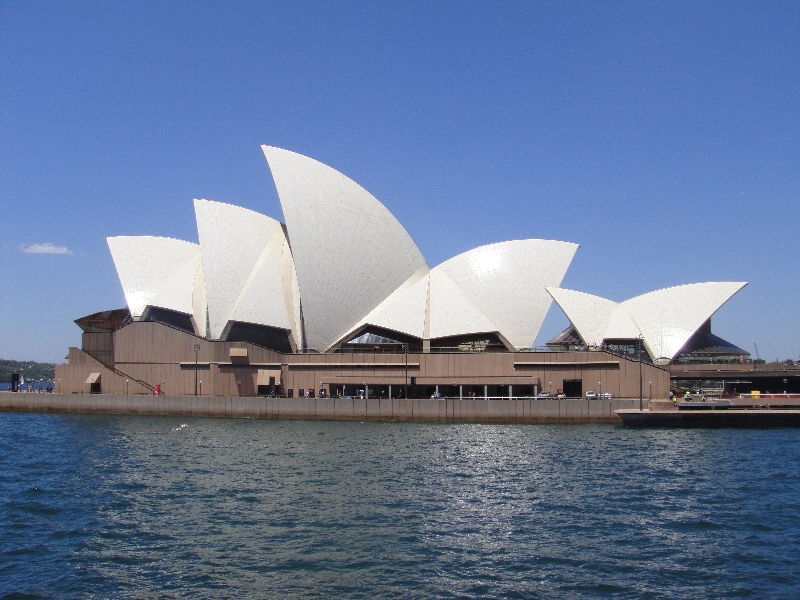 dey had deir breakfast in opera house and explored d area around d whole day...d marvelous construction of opera house...and its attraction...when deir cars speed up on d harbour bridge..dey felt d sky in deir feet..it was all so exciting..so beautifull ..so thrilling...dey just could hav enough of d place...
when d sun stared to deep in d layer of water dey made deir way to MANLY BEACH
it was a heavenl sight for dem...
dey just ran like small kids while maan walked slowly watching dem wid a smile...
he had thought dey would like d place...but d hell of enthusiasm in dem made maan satisfy wid his decision...
d trillion worth smile on geet's face just made his heart expand in satisfaction...
maan was lost in his thoughts when he felt a tug on his hand...
he smiled knowing it was none other dan his mishty who can never forget him even if d god cums in front of her...
"maan aap yahan kya kar rahe ho..jaldi chaliye na..."
he looked up n smiled, "haan mishty..me bas kuchh soch raha tha..chalo.."
saying so he was about to drag her when she stood rooted on her place..
confused maan looked at her, "kya huva..."
geet stared deep in his eyes, "maan ye sirf ek beach hai...agar mere samne duniya ki sabse kimati (expensive) cheez bhi rakhi jaye..to bhi meri ankhne sirf aapko hi dhundengi...hamesha.."
maan smiled n planted a kiss on her forehead, "i know jaan.." wid dat he hugged her sidewise, "ab chale.."
geet smiled wid a nod and both went in...
****************
dey went creazy in water...dey enjoyed surfing...splashing water on each other..literally rolling each other in d cuming waves...jumping..giggling...laughing..teasing each other n wat not...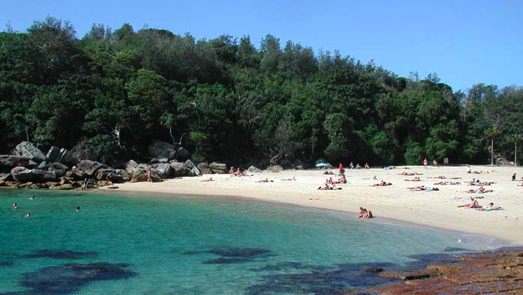 nisha splashed water right on nupur's afce..shocking her and just ran for her life...
nupur ran behind her shouting, "nupur ki bachhi..ruk ja...aaj tu nahi bachegi..."
nisha jusr ran n hide behind maan..knowing nupur is scared of maan...
maan was litle uncomfortable n smiled weakly...while mayank, geet n annie thorouly enjoyed d scenes..
nupur stood in front of maan n cleared her throat...
maan turned to 1 side giving her space..but nisha moved along wid maan...
maan rolled his eyes n moved to another side..b4 nupur could catch nisha..nisha again did d same...
nupur creebed n looked at maan, "jiju..mujhe aapse dar nahi lagta.."
geet annie n mayank burst into laugher while maan was startled, "watt..''
nupur instantly backed away, "i mean..wo aapke dolle sholle..."
maan rolled his eyes while nisha was smirking from back...
maan made face at geet, "help me na.."
geet shook her head n moved to help maan when annie held her back n teased maan, "kya bhai..bhabhi ke bina kuchh bhi nahi kar sakte..aab saliyan hi hai aapki..."
maan looked angrily at annie n made baby face at geet...
mayank rolled his eyes n moved forward, "nupur..stop irritating jij..."
nupur made o-shaped face, " huh..n exatcly when i irritated jij..its nisha not me.."
shocked nisha instalty came out, "watt me ?...its u nupur..mujhpar mat dal..."
it was den..nupur n mayank punced on nisha n rolled her in water...
she was too shocked to react..exatcly wat happened...
annie n geet laughed like anything..along wid maan who joined dem soon...
geet stopped her laugh n gaped at maan who looked so handsome while laughing...
maan smirked as he noticed geet staring at him lost...
taking d chance..he splashed water on her...
geet was startled shocked...n soon realised wat maan did...
but b4 she could do anything..maan was already running...
she made gol gap face and ran behind him...
both ran n ran...
maan knew she vil catch him in a moment...n stopped suddenly...geet who was not prepared for dis..just landed on him n both fell in water...
surprised..geet got her sense only to find maan staring at her motionless...
her heart thupped inside..noticing his sexy m0shaped lips moving closer to hers..
and den
she splashed water on his...shocked maan looked at her..it was den both giggle followed by a breath taking kiss..which took deir all d senses...everything away...
******************
darkness surrounded and dey made dere way to avalon beach...
d gang was confused why dere were taken again to beach...dey could explore sumthing else n leave beach on tomorrow..but no1 simply could speak any1 when maan decided it...
but soon de realised how thoughtfull maan could be when dey eyes stood rooted on d beautifull sight of d avalon beach in d mild lights of d sun who was dipping in d water...
it was calm..soothing..n fresh moment..deir senses felt at peace while deir bodies seemed to relax wid d incredible sight...
mayank n nupur sat on a bench..enjoying deir moment..while nisha n annie went in water..walking slowly..thinking and rethinking of deir life and moments in dis beautifull feeling of d nature...
geet sat on d bench while maan slept beisde her wid his head resting into her lap and eyes locked on her geet's face...
geet carrased his hairs lovingly, "aise kya dekh rahe hai ??.."
maan nodded as nothing n kept staring at her...
dey didn't even know..how long de kept staring at each other...but d moment felt beautifull..dey was nonned of words to feel in..it was just dem two and deir personal moment...
moving closer, geet planted a loving n caring kiss on his forehead while maan siply closed his eyes n snaked his hands around her waist to stop her from going back up...
she knew..wat his every touch meant..she didn't starightened back and kept herseif in d same position wid her lips lingering on his head..for like no less time...
"shona.." maan carresed her name..
"hmm.." geet mumbled lost in him..
maan took her fingers into his hand and pecked dem staring right through her eyes..while geet just smile wid d feel of satisfaction...
"i want dis moment to never ever end.." he once again circled his hand around her waist n pulled her closer...
geet smiled, "bas kuch aur pal maan...fir me aapse kabhi bhi dur nahi jungi..."
maan smiled..like he wanted to be taken care from her...why it felt so goood to rest in her arms..it was magical..incredible..he alwz took care of every1...but wid her..he feel dat pleasurable feeling dat she is d 1 who vil take care of him alwz...when he vil be happy..she vil crush him into her arms n vil relish it more dan him..when he vil be sad..she vil take him in her lap and vil vanish all his pain...when he vil in bed..she vil keep him safe in her safe arms..so no1 could ever harm him or touch him..why is dis incredible feeling...she is a gal n still i feel alive..i feel safe around her...im d man of house who takes care of every1..but she is my mishty who vil take care fo me...how incredible love could be...
geet felt him lost again..carrasing her finegers on his cheek..she whispsered, "jaan..kya huva.."
maan smiled how lovingly she called him jaan aftr so much time..he loved her callimg him jaan...he cherished it...
pulling closed..he plated a peck on her lips and lingered dere, "i love u.."
wid dat he took her lips in his..taking her for a gentle n sensuous kiss.it wasn't aggressive..it wasn't passionate..it was pure blessfull kiss...like dey were just relsihing each other...his tongue rolle dover her lips...driving her creazy while she just gave in willingly...
dey kissed senselees..breathless...d sun set but dere kiss had no intension to cum to end...
it was just a perfect moment...
and what could be perfect dan dere never ending locked lips...
******************
_________________________________
hit d LIKE button N post a COMMENT
IMP - reader, i need good response from u all...d lack of likes n comments every time in every update of any story makes me sad...n i dnt feel like updating...if u want more n more updates from me...dnt forget to like n comment..it takes a sec to LIKE n a min to COMMENT..dnt i deserve a min or ur time aftr d update ??...i request all silent readers to listen to my request !! THNQ !!


Edited by Angelic_mishty - 29 February 2012 at 4:43am