STORY.-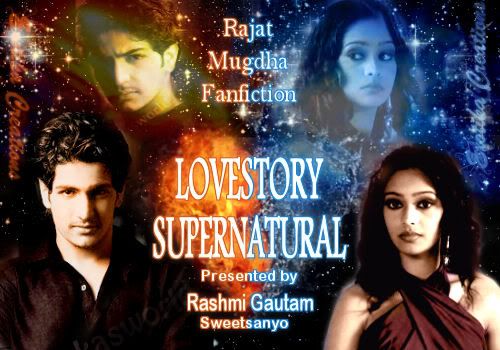 update 1-
AWAY from the human's exploration and senses, there exist a landscape in between the Thar desert of India ''''..called ''ALAUKIKASTHAN''(place for supernatural).its a oasis of around 50 km stretched radius in all possible direction''''.
This landmark is highly blessed by supernatural happenings and existence. Every kind of supernatural being resides here, occupying merely one forth of complete oasis expand. Rest is covered by the thick green lush of forest. Forest in here has lives in their full flourished form. Every strata above this piece of lithosphere is completely stuffed by life living organism. This place on earth witnesses the ultimate form of symbiotic association among all life forms. All living beings here together live in harmony and contribute to form the most spectacular supernatural biosphere. The whole forest sparkles as the sunrays weave inside the space of forest due to the golden lichen cover on trees trunk.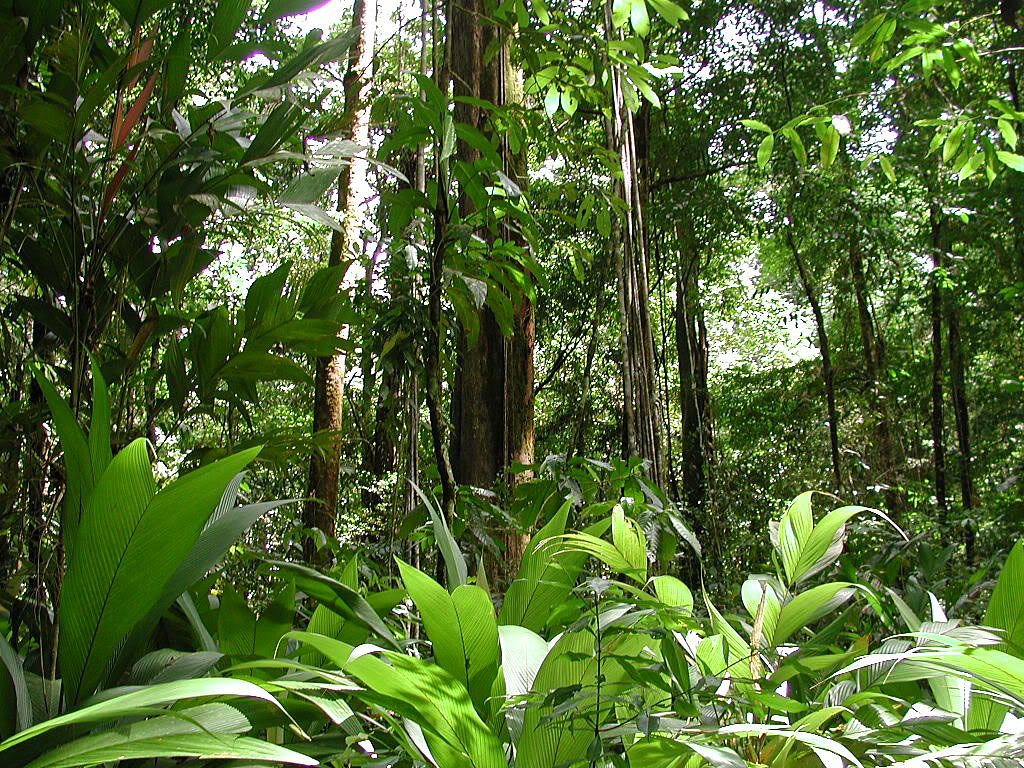 Green color in its every form 'herb, shrub, creeper, trees, climber and many more contributes to the green lush. The spring season sways along the air currents with sandal wood scent stuffed in it above the most lavish mossy green carpet of forest. Along with the green stretch the Prussian blue colored river was also striding with it crystal clear water which appeared to be thoroughly shining as jewellery due to the brilliance caused by its million pearly droplets. Its golden gravel river bed was a perfect stage for netted sunbeam dance.
A Albatross is witnessing this pristine living wonder from the spring azure sky stretch, with his wide white wingspan expanded to fullest. This peace and silence lover adores the place with his wide yellow eyes. But very soon our adorable Albatross has a hindrance in its peace pace. The Albatross try to explore the tribulation down on earth.
He discovers and found two creatures running beside each other or simply racing. One of them was the most elegant pure white bodied UNICORN.
Yes, a unicorn which symbolizes purity and grace , strength and might. A pointed spiraling horn on his forehead was shining white. The unicorn was running to his fullest. His competitor was a WOLF.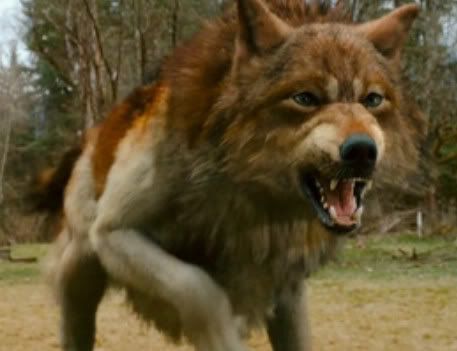 He was a wolf of enlarged size and more toned body than usual. Wolf that symbolized unity and toughness. The guard hairs of his royal dark brown fluffy fur were swaying frequently due to wolf's own activity and speed. His strong claws were giving strong thuds to the ground persistently in order to run. His ears were upright in alertness and eyes were shining red. His running involved a very elegant manner of tackling the hindrance of trees in his path of race. He was surely proving himself a swift racer. After all the wolf was competing a natural runner, THE UNICORN. They both were running from south to north.
Well this race was not the only one. Forest was also a spectator of another amazing race in its river. One of the participants of this aquatic race was a Carolina blue colored DOLPHIN.
Dolphin was a swift swimmer, which occasionally leaped over water for a sudden pace increase. Her median notch, flukes and flippers actively participated in swimming as her upright dorsal fin was cutting water for easy flow of her streamed lined body. Her jet black eyes were persistently gazing her competitor. Her competitor was a creature with human physique, but with a might of multiplied hundred. The figure had a tremendous speed and very sophisticated tackling in a front crawl swimming, after all the figure was competing a natural swimmer, THE DOLPHIN. Her movement looked flawless maneuvering. The figure was moving its limbs in a perfect co-ordination and technique with a pace to fullest. This race was proceeding towards the pleasant morning orange sun, from west to east.
Fortunately or unfortunately, the racetracks of both the races intersected at a point. This special landmark was situated in between the breadth of the river. It had big rocks arranged consequently in series in order to make the path across the river.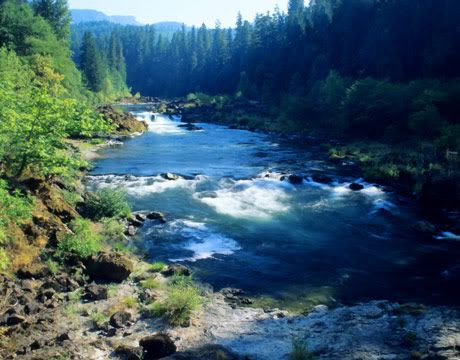 It was sure that terrestrial racers were going to jump over these rocks and continue there race. Similarly the aquatic racers were sure to leap over the rock and continue their race further. But what, if the racers intersected each other at same time. Than surely this land piece is going to be a spectator of most awaited MEETING of this supernatural world.
Wind stops, water too reduce its pace. Trees suddenly become stiff, just to avoid flipping of its own leaves, every bird now rest on some branch of tree, the albatross too. Sun's glare brightens up simply to provide more clear view. Every motion and noise around the ambience ceases.
Now, both the former racers of both races are approaching to the rock series. The aquatic swimmer is not aware of the terrestrial runner and so do runner. They both are heading towards the most fascinating experience of their lives.
And,
And,
And,
They finally reach'''''..
The beautiful famine blazing blue eyes of the swimmer became wide open seeing an approaching wolf on the rock. And red hunk eyes of the wolf too stretched in astonishment watching an approaching swimmer of human physique. Both the supernatural creatures were pacing forward with their speed at zenith already, it was impossible for them to stop before the dashing of the two. Their clash was an inevitable event''''this was for sure ''CLASH OF TITANS''
The famine figured swimmer tried hard to stop, but if she will, she is sure to hit the rock directly due too her inertia of speed. Same is with the wolf runner. If he tries to stop, he is sure to hit the rock and fall off badly. So finally helpless they continued with their strategy of leaping and jumping over the rocks , respectively. Until they could decide what else to do''''they
DASHED
CLASHED'''..
CHRUSHED''
HITTED''..
BANGED'''
As soon as the human figured female grasped the wolf, to which her body literally crushed against, the wolf roared loud and started transforming, transforming to the same physique as the swimmer. Though the aquatic swimmer had gripped him hard, during the runner's transformation her grip got lost. Her grasp over the wolf vanished and she lost her balance, and detached with the wolf cum human figure. The runner on other side transformed to a human figure after a loud wolf roar. So the runner who was proceeding towards north and the swimmer proceeding towards east, finally distracted each others path and found a drastic landing in north eastern direction over the river separately'''.
The unicorn managed to have a higher jump and dolphin to have a comparable lower leap. So ultimately dolphin crossed the unicorn from just beneath him, making both to have a sheer escape from the accident.
But the former racers of terrestrial and aquatic race dived in water of river, not actually dived but yes, they fell.
The water splashed out high, making even the fast running unicorn wet. After this frequent water eddies were generated from the points of splash. The two human figures beneath the water surface pushed back the river bed and arrived to the surface.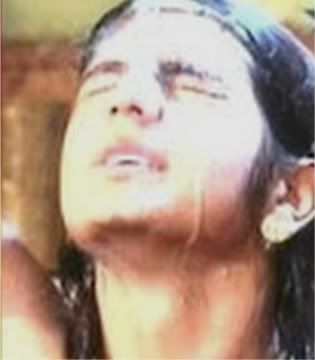 The transformed human figure took deep breaths, moved towards the bank of river and stopped when his feet had a floor. HE first recovered from the shook of the accident by jolting his head a few times in sideways fashion.Rubbed his wet black hairs to dry them and cleared the water on his face too. He nuzzled his nose hard while simultaneously turning back to discover his culprit.
But as he whirled to discover the culprit, he felt that he has committed the most beautiful mistake of his whole life, and he is the culprit of it. He could not even blink his eyes as he didn't want to miss the single glance of the scene he is seeing.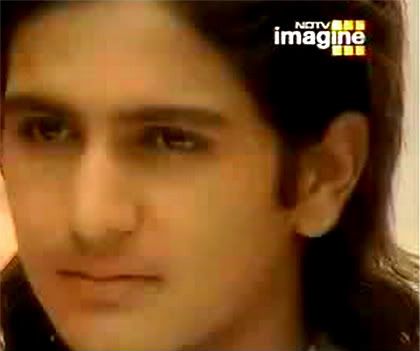 He saw front of him, the most beautiful creature ever existed on world rising above the water. She was rising slowly revealing her blazing face, perfecto neck, nicely curved shoulders, curled shaped shoulder bone.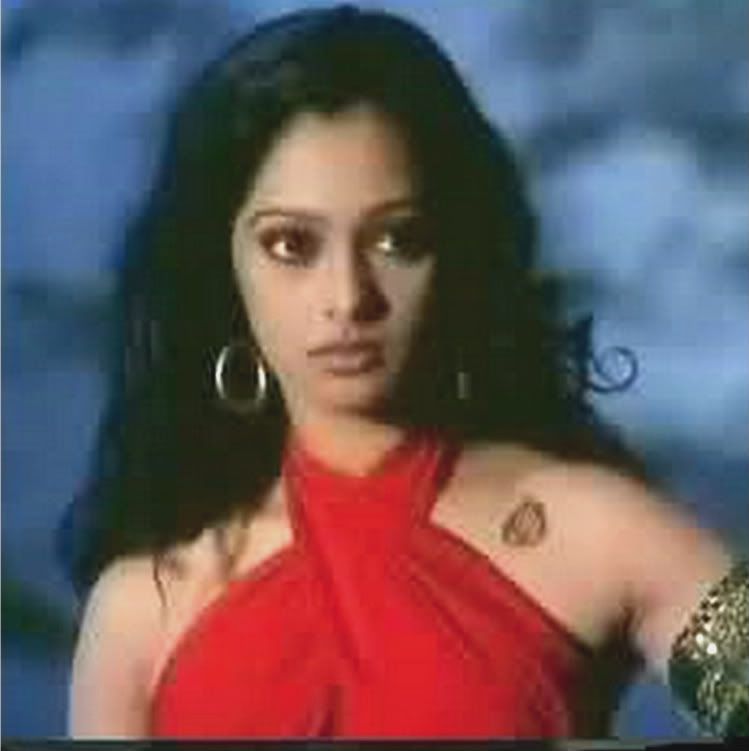 The famine physique elegantly swam to the bank and stood up straight with the water level still up to upper abdomen. She pressed her head to regain her balance and consciousness after accident. She was having a flawless fair skin, glowing in sun's morning glare (not exactly shining or twinkling, I will mention this later). Her only visible half was magnificently magnetic for him. She arranged her tangled hair curl by jolting them hard towards her back, this enabled water droplets to sprinkle over the face of the transformer, finally making him blink his eyes. She turned to towards her culprit.
She saw the most sizzling handsome hunk before her. His toned abs and muscles with perfect crests and troughs formed the strongest body she has ever witnessed. His body was killer attractive to her.
The unicorn and dolphin too came back till than to check out their respective competitor. Well their presence was enough for both human figures too come back to their senses. Now they both did a over make up on their faces, presented their face with a damn burning anger, and filled their eyes with red rage. They moved towards each other and immediately burst out, together'''''..
''aakhein hai yaah button'' shouted the female.
''dekh kar nahi chal sakti kya?'' burst out the man.
They said it together, at once, at very same point of time. They both were shocked and even confused what did they listened from each other, as their voice were overpowering each other. Very soon they both recollected the phrases they heard'''''but immediately the man heard a drumbeat, persistent and monotonous'''''.''dhak dhak dhak dhk dhak dhak dhak'' ''''.he heard this voice for the first time in life and was finding it really irritating and disturbing. Since the female had no such kind of distraction she was able to answer him back''''
''main chal nahi rahi thi swim kar rahi thi!'' informed the girl with her attitude.
The man immediately ignored the drumbeat, looked her face with irritation and replied-'' mere kahane ka vahi matlab tha''''''kya nucha (screech) hai''''.''he said in a bit low voice while examining his injury on chest.( guys the girls nails literally screech him hard while grasping him during the clash)''''..he continued, while lifting his eyes again ''ab sorry tho bol do!'' he demanded.
''main kyun bolo?'' she said this sarcastically'''''.
The man saw her on the peak of attitude and pressed his lips between his teeth and stared her''''''..with killer rage. Soon he rolled his eyes and said-''can't believe it man!''
She heard this and opened her mouth in astonishment''''soon gulped it again and said '''I heard it!...its not my mistake! Get it'''''tumhari galti hai!'' she said in straight and frank.
''oh! Yah''''..meri galti hai!!''he said this, completely pretending as if he really agree.
The girl knew it was not going to be that easy'''''..but she was shocked as he agreed'''''..but very soon her confusion was cleared when she heard him further.
''aur nahi mangne waala main maafi'''''''.bolo kya ukhad logi'' he told he a challenging spirit.
At the spot she replied-''arre jao jao''''''''mera dil bahut bada hai , isliye main khud tumhe maaf karti hoon.
''tum kya mujhe maaf karogi, agar maine mafi mangi hi nahi!...''
''dekho main tumhare muh nahi lagna chati''''''''..isliye baqshti hoon tumhe''''.''said it by freeing her fingers from the fist.
''oa'.oh! bada upkar kar rahi hoon tum mujh par'''''..'' he sarcastically said this as if he is really gratified by her decision''''''and soon continued-''phir bhi kya bigad leti tum mera'' back to his attitude and looks'''''.''tum kya baqsho gi mujhe?''''''''''main tum par mahar bani karta hoon!'' he said this by placing his hands on his chest , next to the injury''..
The girl contracted her forehead in a surprise which just heard, soon ignored it and turned back to move from there, she rolled eyes swayed her hairs in wind by giving them a jolt through her hand'''..and marched to the banked of the river in attitude'''''''BADTAMEEZ!'' she commented while leaving.
The man heard this, he too reversed and taunted-''GHAMANDI!'' while folding his arms against his chest.
The girl reverted again to his taunt, in a low but audible voice-''NAKCHADA!''
The man too , was all ready with his next-''GHUSAEL!''(always angry). Listening this she twisted her neck again too view him''''here the man in wait of another taunt , didn't receive any, so he too swirled to look back, and saw her stare him as if she will eat him raw'''''.he too stared her piercingly '''they both turned and continued with their different directions. The man then proceeded towards his competitor UNICORN, caressed his head and said '''chalo PAWAN'''. Aaj ki race ka tho satyanash ho hi gaya hai!''
Here in different direction, the girl was walking towards east along the river, with her head still cursing the transformer, accompanied by her competitor dolphin leaping out of water , now and then, slpashing water on the girl , one or two times. The girl finally stopped her by saying-''stop it DOLCI'''''.I m irritated.''
(NOTE- the scratch on shaleen's chest was not to deep, and it immediately healed too, or else our vampy swastika could have lost her control.)


Edited by sweetsanyo - 22 March 2012 at 6:35am