Posted:

09 February 2012 at 4:25pm

| IP Logged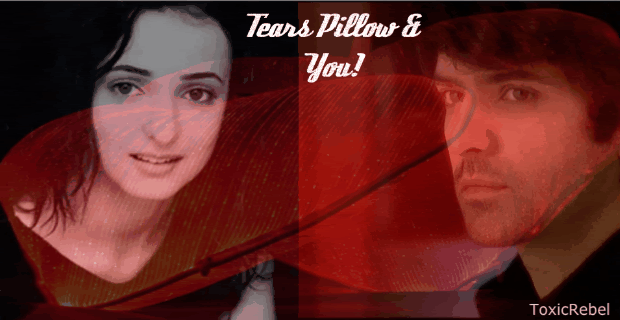 Most of you probably don't know me. I have long been a dormant memeber of this forum... Only our ArHi were strong enough to bring me out of my long sanyas.. I have been a silent reader for a while now... and I just couldn't help penning down a Fan-Fic on our beloved ArHi. I am posting a short prologue, which I hope you guys will enjoy!
If you want to be PMed when I update. Please ADD me as a friend! Thank's a bunch for reading!! :) Please do leave your views! If that's too much work.. the "like" button works too! :)
Tears, Pillow, and You!
Prologue
The Past
Love.. It's a strange thing. With a little momentum it can make your life' and with a little more it can shatter it into million pieces. Khushi Kumari Gupta knew this a little too well. She'd had fallen in love and it had all but ruined her. She could not remember how many times she had gone to bed crying, or how many times she had woken up with a writhing pain coursing through her heart. She couldn't remember how many days she'd gone without eating nor could she remember how much of precious she'd had lost mourning the death of her once lively self. But despite her omnipresent heartache, she was a strong girl. No matter how much it hurt, no matter how broken she was, she made sure she stood tall. Let aside, a few initial weak moments, she never let the world know that inside her, was a turmoil so strong, a volcano of emotions on the verge of explosion'.
The Future
Her heart cringed at the sight that lay before her. His pupils were of the darkest black colour surrounded by a tinge of yellow. She could clearly see the red that bordered his lower lashline and extended inwards. However, it was not the physical appearance of his eyes that scared her, instead it was what she saw in them.
His eyes lacked the life that they once held. They were but deep hollows, the absence of joy as clear and dark as the night of a new moon. She often had heard that eyes are the gateway to soul. If the statement was even part true, she did not want to know what was really inside that gate but she was too late. She had already opened the door and taken a peek. There was no going back.
CHAPTER INDEX
PROMO


Edited by ToxicRebel - 30 May 2012 at 5:12pm