Arnav comes home sweating from the long run he made through Pasenda in the morning. It was 5am and the weather was beautiful. The best thing about California was its soft breeze in the morning. Arnav loved it, besides his wife, it was the second thing that brought him peace. Before marriage he would always wake up at 4am and jog, but after marriage he started gaining more sleep. Arnav takes his cold water bottle from the refrigerator and jugs down the whole water within seconds.
After few seconds, he tiptoes into the master room but finds it empty. Khushi? Arnav looks around alarmed but sees no sign of his wife anywhere in the room. "Khushi! Khushi! Khushi!" Arnav looks around the house and sees no sign of her. He looks to his right and sees the back door opened. He takes watchful steps outside and halts as he hears someone panting out loud. What the-? Arnav says to himself as he steps closer to the figure and the voice.
"Hey Devi Maiya help me. Hey Devi Maiya help me. Hey Devi Maiya help..." Says the voice that's speaks breakingly. Arnav stares at his wife who's doing sit-ups or is trying to do sit-ups. He smiles as she sees her panting from doing the weird sit-ups.
"Khushi." Arnav says softly but however it makes Khushi jump and fall on the small area of grass. Arnav bends down and touches her shoulder. "You okay?" he asks her from the small bump. Khushi nods her head and wipes her forehead sweat away, when technically there isn't any. "What are you doing?" He says to her as he sees her in her pjs.
"Exercise." Khushi says. Arnav looks at her and her outfit. He smirks at her.
"Right, exercise. Khushi, do you even know what sit-ups are?" Arnav says to Khushi who puts one of her fingers in her mouth and tries to think. She closes her eyes and looks at Arnav with a cute baby face. She nods her head, making Arnav chuckle. Arnav lays on the grass and shows Khushi how to really do sit-ups rather than lifting the legs and head up. Khushi looks at Arnav and blushes for her stupidiness. She wanted to be like her husband and be active.
Arnav chuckles and grabs her wrist and pulls her into him. Khushi feels his fast beating heart beat and puts her hand over it as if to tell it to relax. She looks up at Arnav who's staring back at her. She brushes her thumb over his eyes, letting the sweat drool elsewhere besides his eyes. She loved his eyes. It told her everything. Her husband didn't speak much but he spoke all the time from his beautiful dark brown eyes that were coated around big thick eyelashes.
As she was admiring him, she felt his thumb brushing her right cheek in erythematic pattern. "Since when did you start exercising?" He asks her in his deep voice. Khushi looks at him with wide eyes unsure of what to say. How could she say that she was trying to be fit so people wouldn't think that she wasn't his wife. Her husband was all built and toned with muscles whereas Khushi was weak and carried no tone muscles.
"I thought since you wake up early and exercise than I should exercise too with you. Maybe we could go jogging together too!" Khushi says to him as she puts her both elbows on his chest and stares into his eyes that are now laughing. "I CAN EXERCISE!" Khushi smacks him on the chest as he now starts laughing out loud.
"Khushi, you can't exercise. Your exercise looked more like a punishment to me. In sit-ups you lift only your head not your whole body Arnav says to Khushi as he kisses her forehead. Khushi looks at him and starts laughing. No wonder it was so painful. Khushi says to herself and lies on Arnav's head.
"I hate exercising. Papa used to take us to the parks and make us do those mean monkey bars. Hate them. I can never do them. Even still now I can't." Khushi says to Arnav and looks up at the sky. "Look!" Khushi says as she points at the up. "Look, so many stars. Me and Jiji used to count them when we little. We would sleep outside in summers and count the stars until we fell in sleep. I love them. Love how they always smile and shine even when there are those evils clouds that block their view. The never lose confidence." Khushi rambles on and on.
Arnav looks at her and smiles. He smiles about how his wife was rambling on and on while playing with his shirt. He looks around and suddenly remembers that they were outside on the grass at 5am in the morning. Arnav looks back at Khushi whose still talking, "My grandma told me that when your loved ones pass away, they always become stars. So up there are our Maa and Papa staring down at us, look!" Arnav looks up at the skies trying to search for them.
"Where?" Arnav asks in a hoarse voice as he gets up and lets Khushi snuggle in again. Khushi takes one of his fingers and points at a bright glistening star. Arnav looks at the star and gulps with a mixture of everything. Amma? Arnav says to the bright star internally as his eyes go blurry.
Khushi looks at him as he gets up and walks away to go inside the house. Don't tell me he's back to his off-mood again. Khushi says as she gets up and follows him inside. Her husband was already off to take a bath but Khushi sees the beautiful bed and the dark sky outside. She runs and leaps on the bed and falls asleep.

******************************************

After few hours, Khushi wakes up from the bright light heat that she could feel through her eyes. She stretches her arms and yawns loudly as if to tell the whole world she was up. Maybe I should exercise more. Khushi says to herself as she gets up.
After few minutes Khushi heads toward the kitchen to eat her cake from yesterday. As she takes her cake out, she notices Arnav's unsweetened cake missing (remember from last chapter, she made a cake for him but he just ignored it). She looks in the sink and trashcan but finds no evidence of disposal. She smiles but pouts back again unsure if he actually ate it or was good throwing stuff away. She looks around but finds him nowhere in sight. It was still 7am meaning he couldn't possibly have left. Study. Khushi smiles and tiptoes her way to the glass study where he sat eating her cake and staring at something on the screen.
Khushi's heart flutters from the sight of Arnav. He was actually eating her cake and not just a small piece but a big one. She smiles at how her husband had both sides to him. First he would yell and then he would do it. She stares at him as he eats her cake to which she spent hours hoping she made it good. Hoping she made it tasty and sugarless. Thank god for those artificial sweeteners otherwise Khushi would crumble if her husband couldn't eat her baked goods. She cooked the whole world sweets but husband could never. He could never cook or eat jalebis with her. Why did her husband have to have diabetes since birth, why him? Khushi wanted to cook him loads of food, both sugary and spicy. But she could only cook him medium. Because if he had spicy food, his mouth food ask for sugar. And Anjali Di told Khushi that Arnav was to cut even more on sugar due to his lack of taking medications and eating food. But there he sat, he lovey-dovey husband, snugging down her cake.
"Khushi, I was just hungry." Arnav says from the study. He had noticed Khushi standing there and staring at him. He didn't want to admit it but he loved this cake. After something for many years, he was eating something tasty. Something that was not spicy or spoiled like he always ate before. He looks at Khushi who's wiggling her eyebrows telling him to be honest. "Arnav Singh Raizada doesn't lie. I was hungry and I found nothing in the fridge so I had to take this." Arnav says as he gets up from the chair and puts on his coat.
Khushi knew he was lying; she just recently bought grocery few days ago. The pantry and the refrigerator was packed with food and snacks. And mostly were for Arnav to eat. Half of the grocery contains of unsweetened foods. "Okay baba. I didn't say anything." Khushi says to him as she walks to him. She grabs his tie and fixes it as she plays with it also. "Anyways, come home early. And control your anger. Otherwise you'll dream again that you turned into a soccer ball and your staff was kicking you." Khushi smiles and brushes off the invisible dust. Arnav nods his head and kisses her forehead.
************************************************************

"Run! Run!" Khushi says as she jumps and down. "Run! Come on Frances!" Khushi says as she bites her nails . Khushi was playing with 7 twelve-year-olds and right now they were winning in ultimate Frisbee. They needed one more goal, just one more goal.
Khushi jumps up and down trying to see Frances was near to the field goal or not. "Yippie!" Khushi screams and claps her hands as she jumps up and down as Frances scores a girl. As she jumps she hears a chuckle behind her. She turns around and sees him. He was leaning next to his car with folded arms and was smiling at her.
Khushi blushes and grins at him. He leans off the car and approaches her. "So guess you already found your friends, huh?" Arnav says as he tucks one of Khushi's hair strands and puts it behind her ears. "I was wondering how you spend all of your day. Guess I wrong, you're never alone." He points toward the kids.
"Khushi Kumari Gupta finds friends everywhere she goes." Khushi says to him as she wiggles her nose at him, making him smile.
"Khushi Singh Raizada, you mean." Arnav says as turns around but he feels Khushi's grip.
"Come on, let's play!" Khushi says to him. Arnav turns around with one raised eyebrow. Was his wife telling him, Arnav Singh Raizada, to play? Arnav stood there staring at his wife and trying to remember the last time he played or the last time he actually watched a game. He shakes his head but Khushi pulls on his arm more. "Please." Khushi pleads. And soon after the twelve-year-olds hear and come pleading too. Arnav glare at them. "This is my husband, Arnav Singh Raizada. He could do anything." Khushi says to the kids but wiggles her eyebrows at Arnav.
Khushi. Arnav says to himself but sighs. "Fine. Only for ten minutes, though."

*********************************************************

Khushi runs with all of her force but her husband was faster. Her legs were aching desperately as she tried to catch her husband. She was laughing and running at the same time. She turned right, Arnav turned left. It seemed as if he doing this on purpose to kill her. She groans as Arnav makes a goal and ends the game.
Arnav turns around and laughs out louds at seeing his gasping wife. He opens his arms and grabs her into his embrace to calm her down. "I-.told you-I could do anything." Arnav says through panting breaths.
Khushi looks up at him and smiles, "I know." She turns around at the panting kids and grins back at Arnav, "And by that you mean that you'll get us ice cream too, right?" Arnav looks at her and shakes his head at his wife filled with food thoughts. He nods his head, knowing his wife will bother him afterwards and that he'll agree eventually.
After few minutes, Khushi and the seven kids happily grinning from ear to ear to eat two scoop ice cream cones. They all laugh as Arnav stands by his car on the phone talking to Aman. Khushi gets up and walks toward Arnav. Arnav looks at her and smiles but turns stern again to talk to Aman.
"Aman, just send him my brush-off email. If he agrees for the meeting tomorrow then call me otherwise just to do the damn brush-off." Arnav says as he lets Khushi snuggle into him while she eats her ice cream.
"What's a brush-off email?" Khushi asks Arnav as she hands him her ice cream. Arnav looks at the ice cream and back at her. "Little bite won't do anything." Khushi says.
Arnav takes a small taste of the Oreo ice cream, "Brush-off email is just a simple email saying that I'll contact them later but am busy at the time."
"Meaning, you'll never contact them later and are trying to brush them off, right?" Khushi says as she looks at Arnav. Arnav nods his head. "That's impolite. I think you should tell the person straight off. If you hide from them, than that shows you are a coward and also disrespectable. Telling someone straight to the point shows that you are hundred percent positive and it also makes them less mad at you. And you're Arnav Singh Raizada, then why are you so scared of not talking directly?"
Arnav looks at Khushi and nods his head. Her wife was right. He was being disrespectful but he wouldn't admit it. "It's been five minutes, let's go."
"Oof foo. Mr. Arnav Singh Raizada, what's the hurry? Enjoy time. The world isn't going to end if five minutes are up from your schedule time. Relax." Khushi says to Arnav as she finishes her ice cream. "Chalo." Khushi says as she rubs who her hands and waves the kids.
*****************************************

Khushi looks at her toes as she wiggles them while sitting with Arnav outside and staring as the sun set for that last day. Today was almost gone, this time was almost gone. Khushi looks at Arnav, who's typing something on his laptop. She puts her head on his shoulder, "Today was fun." Khushi says to him as Arnav just grunts. "You know what I wish?" Arnav grunts again. "I wish this world would just sit back and relax for a while and live each little second of life with joy. I never understand why people work so hard. What do they work for? Everything just stays there and they leave. God sent us here to enjoy the nature and not this technology. Life, Love, and Laugh is what they say but now it's just seems different. It like everybody forgot the true meaning of happiness and now happiness is in just winning money and popularity." Khushi says as she rambles on and on, making Arnav stop and stares at her.
"Khushi you can continue your philosophy or you can go watch your Rugrats that has one minute remaining before it starts." Arnav says as he smiles at seeing Khushi running inside. It was their ritual. After dinner, they sat outside and Khushi would say something mature and Arnav would remind of her show.
After few minutes, Arnav walks in to see his wife rolling her head back and laughing as she watches Rugrats. She turns and looks at Arnav and laughs. "Look at Chuckie!" Khushi points at the red-headed kid. Arnav nods his head, not really caring, and takes off his clothes and changes into his night suit. He turns around and sees Khushi staring at him.
Khushi blushes at the sight of Arnav. He was looking so sexy. So hot. With his messy hair all over and with a toned body he had. Khushi was confused. She was confused if her husband was a business man or an actor/model. He was perfect. So gorgeous. Each inch of him was toned and sexy. She blushes and looks away as she sees his eyes on her. Her heart dhak-dhaks as she hears him coming near her. She looks up at him slowly as sees him leaning toward her. She leans back as he leans forward. Her dhak-dhak increases as she slowly starts leaning forward as Arnav leans as they are now touching each other. Khushi shuts her eyes and kisses against the neck of his giving him the indication to continue. .He stares back at her and presses his against her lips. Sweet love is born. His lips spoke love and her's spoke forever.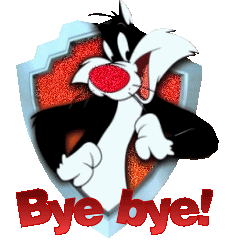 THANK YOU FOR READING!
PLEASE COMMENT!
PLEASE ADD ME AS A BUDDY, FOR A CHAPTER UPDATE
SONGS OF THE DAY ARE:
1) http://www.youtube.com/watch?v=Ul4Bh7lrVJY

2)http://www.youtube.com/watch?v=8QaI-M9sxW4&feature=related