So I realized that lot of people miss Soulmates...I woke and had more than 10 pms yelling at me for ending Soulmate. So I decided to write another Soulmate type of story, called My other half. This one is also a story with no twists, just a story to please and comfort everyone. Sorry, I'm not a big twist person. I love being happy, it's my duty I guess God had sent me. I know twists make a story exciting, but why not have just have stories to make you happy and relaxed?
So here's the storyline:
Khushi and Arnav just had an arranged marriage. Khushi lived in California by herself and was a baker while as we know Arnav Singh Raizada ran his business and was well-known. They both got married in India and came back to live here where they live. It's their first day arriving at California and here it goes. AND oh yeah, Arnav is arrogant as Khushi is bubbly.
This story will slowly progress like Soulmate, but it will be longer than Soulmate. Like Soulmate it will start the romance, but not much in this chapter. Arnav will change and they will be like this as they were in Soulmate.
Chapter 1.
Khushi steps out the car and gapes at the house in front of her. Never in million years had she thought that she would be able to walk and live in a luxiourous house. It was perfect, http://houseofanais.onsugar.com/modern-california-beach-house-glass-pools-15052414, but not for her. It wasn't her type of house. Khushi didn't like modern houses, all the high-tech was not her type of luxurious. She wanted everything simple. Maybe it was because she came from a simple and middle class family, not too rich to have such high-tech specialties that other people had. She stared at the house, wondering if she, Khushi Kumari Gupta, was standing in front of the house that she bragged to her coworkers. Bragging how people didn't know anything simplicity or cost of money. That rich people had no lifestyle, not morals, and no respect. She prayed herself every day for having a normal life, but now she stood in front a white modern mansion on the beach that belonged to Arnav Singh Raizada. Her husband. She just did something she promised she would never do in her million lives. She was going to live in a modern house with a rich wealthy celebrity businessman who was her husband.
"Get used to it." Said a cold voice behind her. Khushi turned around and saw that it was Arnav who spoke. He was standing behind her and looking at her with cold eyes. To Khushi, it felt like he was glaring at her for no reason.
"Bbbutt, I didn't even sa-" Khushi stops in the middle as she sees Arnav walks right past her and into the house. Khushi clenches her jaw and glares at him. Thanks for carrying my luggage s. Khushi says sarcastically as she follows behind him while dragging her two heavy luggage s.
Khushi walks into the house and drops her jaw again as she sees the sight infront of her. All around the house were glass windows showing the ocean that was surrounding them.Hey Devi Maiya, atleast theirs one thing good about this house. Khushi says to herself as she drops her bags and runs near the window and stares at the ocean again. After closing her jaw, she turns around to look at the interior house. She drops her house. You call this a house?! More like a museum to me. Khushi says to herself. She walks back to the front door and picks up her luggage as she takes off her shoes. She had this habit of no shoes in the house. She found it disrespectful and dirty to have shoeprints all over the house. And plus, who wears shoes over the carpet.
Khushi looks left and right, wondering where Arnav was. She wanted to know where their room was. She turns left and walks through a corridor. She sees Arnav sitting in a glass room, she knocks on the door and he looks up. She grins and waves at him, and gestures him about where their room was. He looks at her and then looks back to his laptop. Khushi gasps at how rude he is, she knocks on the door louder. He flinches a bit but still looks at his laptop. She slams the door making him look up and give her a murderous look. She glares back at him as he gets up and walks to the door. He opens the door and yells at her, "What the hell?!"
Khushi flinches at his voice, but recovers fast. "Cussing's bad for you. Don't cuss."
"What the-?" he says as he gives her a weird expression. What the-?...she's crazy...insane!!! Arnav says to himself. He takes a deep breath, "Khushi, what do you want?"
"See just like that, talking calmly keeps you less tempered. Anyways, I just came to ask where our room was." Khushi says to him as he just keeps on glaring at her, she raises her eyebrows, "You're mad again?!"
Arnav shakes his head slightly to calm himself and ignores her talking and walks toward the room she'll be staying in. ever since he met her he has been going insane. She talks constantly as if there was no tomorrow. Arnav had learned that people speak 20000 per words per day (FUN FACT!) but to him he thinks Khushi speaks way more than that. He opens her day and gestures her to their room.
He turns around to look at her and smirks. He smirks at her open mouth again. He smirks at how people like them never saw such places. He looks at her who's looking at the room and then at him. He questions her with his eyes, and she just beams for no reason and says, "YOU'RE SMILING! Hey Devi Maiya, I thought you never smile. Here I thought you were Jason Bourne who never smiles. Wow, thank god you smile. For a second, here I thought I was going insane and thinking that I was going crazy because I never saw you smile..." Khushi rattles on while Arnav just stares at her.
"Jason Bourne?" he finally asks her while trying to understand who this Jason Bourne was. Khushi looks at him and stands there looking shocked.
"What?! You don't know who Jason Bourne is?...the character in the Bourne series...the one who is played by Matt damon." Khushi says as Arnav stands there confused. He must amnesia. I mean who doesn't know Jason Bourne here!
Arnav shakes his head and asks himself why he cares who this person was. He recovers himself and glares at her. "I don't care. I'm leaving right now for work, don't stay up for me. ...which you don't have to actually. Okay, whatever." Arnav says and walks away, wondering why he was telling her anything.
Khushi stands there staring at him as he walks away. He's weird. Khushi says to herself.
___________________________________________________________________________

Khushi organizes their room and transforms into their room rather than what it looked like a guest room before. After she finishes cleaning and putting things in place and rubs her hands and smiles brightly, "Now it looks more like a home. " Khushi says to herself and runs and hops on the bed, messing the arranged bed. Khushi sits there wondering what to do, just as her stomach grumbles, giving her an answer.
Khushi walks to the kitchen, and looks how beautiful it was displayed as if nobody touched it. She opens the refrigerator and finds it empty. She checks the pantry and finds it empty to. She opens some of the cabinets and find it empty with just brochures of how to use the appliances. "No wonder it looks new, since nobody USED IT!"Khushi exclaims to herself. She takes her phone to call Arnav, but remembers that he didn't give her his number nor did she ask. Luckily, she has her purse and calls a taxi to pick her up.
______________________________________________________________________________

Few hours later, Arnav walks in the house sensing something weird. Something like food. But he remembers that he never cooks. He walks toward the kitchen and finds it all messy. There was pan on the stove, cut vegetables on the cutting board, and two unopened boxes of plates and cups. "What the-?" he says as he walks inside the kitchen. He circles around the kitchen, wondering where everything came from.
"What's wrong?!" Khushi says as she runs to him from the pantry. She gives him a weird look as she sees him looking around the kitchen as if he never been to it. She touches him to get his attention and gestures him over what is wrong. He points at the pan on the stove and the vegetables. "Oh. I thought something bad happened. Oh, I was just about to make dinner. "
"Dinner?" he asks her.
"Yes, dinner. What's wrong you don't want dinner?" Khushi asks and opens her mouth, "OH! You want to go out and eat. Tha'ts cool with me, let me just go and chan-"
"Khushi, I don't eat dinner." Arnav says as he grabs her wrist.
She turns around and screams, "WHAT?! No food?! Hey Devi Maiya! You're joking right?! I mean who hates food!"
"I do." Arnav says irately. Khushi looks at him with wide eyes. She turns her head to one side to look at him carefully. Khushi, he's lying. Look at him. He's well-built, how can he be so strong and good looking without eating. No...can you really look like that without eating? Khushi talks to herself in her head.
"I do eat Khushi, not just a big fan like you. If you remember, I was eating on the airplane." Arnav says to her matter-of-factly. Khushi looks at him with wide eyes, wondering how he read her thoughts. He just walks away before turning around and saying, "Just make whatever you're making." And leaves.
"DINNER'S READY ARNAV!" Khushi yells from the dining room. She not only purchased food items, but other accessories that her darling husband absently lived without. Khushi sits in her chair with her hands on the table and prays to her Devi Maiya for this wonderful food. As she opens her eyes she sees Arnav giving her a weird expression. Khushi looks at him and shrugs her head at him, "Kya?"
Arnav shakes his head and leans forward to look at the food. He stops as he sees a humungous meal in front of him. There was lasagna tray in front of him as if there were more than two people living in the house. He looks at Khushi who's beaming at him, urging him to place food. Arnav glares at her and picks a small section of the lasagna. He read his business file while cutting it. He slowly puts the hot warm piece of lasagna and halts. Damn. This is good. Did she make this? Arnav says to himself and takes another bite, losing his concentration from the file to the lasagna. He eats slowly, trying to enjoy the meal when he hears Khushi clear her throat. He looks up and sees Khushi wiggling her eyebrows at him. He looks away and puts the fork and knife down and looks at his file, "It's okay."
OKAY?! It's delicious! Khushi says to herself and snorts. She eats her food madly, while ranting on how untasteful he was in her head.

_____________________________________________________________________________

Khushi shuffles in the bed, trying to go to sleep as she sees lightning flashes. She looks to her right where Arnav is calmly watching CNNmoney as if nothing is happening outside. She looks at him as he's watching the anchors talk about him. She sees Arnav smirking at their comments. She gets near him and pulls his shirt. He turns and looks at her. He asks her what's wrong with his eyes and she points outside where there are lightning strikes all over the place every few seconds. "It's okay Khushi."
"Don't you have any curtains in this house?" Khushi whispers to him as she ducks herself under the blanket. Arnav looks at her and chuckles. Wow, for once she's quiet. Arnav says to himself and lowers under the blanket to comfort her.
"Khushi, it's okay. It's just lightening, nothing big. No hurricane..."He stops as Khushi gets up.
"Hey Devi Maiya! I'm scared and you're talking about hurricanes. You're supposed to be helping me calm down and not scare me more!" Khushi says to him.
Arnav looks at her and glares, "I was trying..."
"Hmph! You call that soothing." Khushi says as she jumps and ducks under the covers again. Arnav turns off the tv and ducks under the cover to see Khushi praying loudly.
"Khushi...Khushi...KHUSHI!" he yells at her, making her jump again. She turns and glares at him.
"What?!"
"Go to sleep." He says as he turns off the light and falls asleep after lowering the blanket off both of them.
"Hey Devi Maiya how can I go to sleep when there's a storm outside. That's why I hate this house, it's all full of glass windows. That's why I brought my apartment in San Jose and full of curtains so I wouldn't have to see and listen to these horrific noises and lights. But no! We have to live here...ahh!" Khushi screams as Arnav takes her hand and pulls her close to him.
"Go to sleep Khushi Singh Raizada or I'll make you go to sleep." Arnav whispers in her ear. Khushi yelps and closes her eyes and goes to sleep really fast.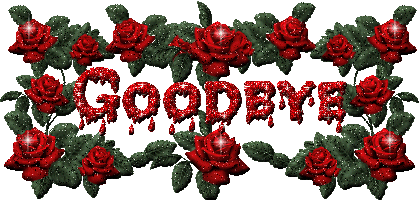 THANK YOU FOR READING!
DO COMMENT AND GIVE ME FEEDBACK SO I'LL KNOW IF THIS IS GOOD AND WHAT NEEDS TO BE IMPROVED!
PLEASE ADD ME AS A FRIEND, FOR A CHAPTER UPDATE!
FUN FACT OF THE DAY:
SNAILS CAN SLEEP FOR 3...THREE YEARS WITHOUT EATING! (not sure if i could survive...i need a delicious meal everyday!
)
FUNNY STAUTES THAT I, ARSHPREET, RELATE TO:

"'I HATE WHEN YOU'RE EATING CHIPS, AND THE CRUNCHING SOUND IS LOUDER THAN THE TV."

===========================================================================
Chapter 2:
http://www.india-forums.com/forum_posts.asp?TID=2781020&TPN=14

Chapter 3:
http://www.india-forums.com/forum_posts.asp?TID=2781020&TPN=18



Edited by arshi93 - 08 March 2012 at 11:03am