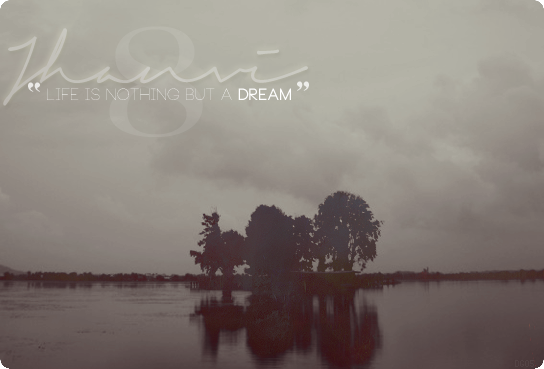 Hello People!
Welcome to my 8th shop
4 years and 7 shops later here I am.
This is the home of the 3.4 siggy mini updates
I am Jhanvi and my dukaan is mainly dedicated to all of you lovely people, so whatever you guys demand I'll try to do. My siggys represent alot of things and mainly I like to try out different styles and change it up all the time. I hate staying with the same style until unless I have to go back on them.
I admire so many creators in this forum and sometimes I wish my shop was like theirs... I wish sometimes that I too can one day be the home of 'mega' updates or update so large that people's screen freezes or ek update par 20pages comments se bhar jaye LOL... inshallh ek din. Par abhi ke liye I am happy with way things are. Chahe shop 2 din mein finish hojaye ya roote ghaseete 2 saal lag jaye... I ask for honest opinions and comments. No one is obliged to come here nor don't feel like you have to give your attendance. I appreciate dil se di hui duahs and comments...and most of all, I enjoy interacting with you guys!
And first time comers, do not be afraid of me.. I act a bit pagal, and I am but still..its okay, you'll become the same in no time as well :) lol, I kid, I love making friends so please tapak by without any hichkichahat
Thank yous:
I have no idea where to begin but I guess this mainly goes to the spammers ki gang that come to my dukaan and always cheer me up whenever and give me good ideas to go further in this place. I love you guys immensely and know that mein agar kahoon ya na kahoon you guys are simply the best!
inspirations:
there are way too many people to list here and what I usually do is when I update and I see a particular siggy of mine looks like another creators, I will whole heartedly promote that creator and give them their due credit. If you feel at any time I am not giving proper credit then please pm me and we'll get things fixed :)
programs:
PS CS5 / Sony Vegas
Links:
Youtube:
Shops:

albums of my work:
http://profile.imageshack.us/user/desigrl05/
http://s1236.photobucket.com/albums/ff449/jhanvi87/
(hotlink and i will slap your face)
Rules
1. 1-8 pictures ( I may not use all)
2. C L E A R HQ pics only! (no random website url floating in the middle of the face of an actor)
3. no personalizations (birthdays, for... ) unless I give it (this is mainly because alot of ppl use their req for like half a day and others want to use it but cant b/c of the name..this way all can use one time or the other...)
4. text
5. icons? i hate making them,so tell me if you want them or not
6. If theres a creation you like and it was requested by someone else and you want to use it...wait for the person to get done w/ using it or ask them..!
8. I am open to doing all jodis here in my shop, "no discrimination" policy
9. REGULARS ONLY!
10. Use req for atleast 1 day
11. ADD ME TO YOUR DAMN BUDDY LIST IF YOU WANT A PM FROM ME TELLING U UR REQ IS DONE!
12. I will copyright my work as 'desigrl05/india-forums' or'DG05' or 'jhanvi'
I will give you gaali's and put out an ugly ass siggy if you don't follow these rules
please don't be stupid and refrain from annoying me and we'll be good to go.
DISCLAIMER:
guys, recently I've been recieving alot of pms on updates... I am not as active as once was so when I do come here my inbox is literally spammed..please do not give me pm updates and I'll personally check your updates when I do come or ask you if I really need help finding your dukaan but until then please bhagvaan ke liye mera dabba chhodo!


Edited by desigrl05 - 23 June 2014 at 11:43pm