JaiGanesh ShivaOm
Hi all, I'm Sia.
I have got this privilege of updating the Written version of the show for
Mondays
and
Fridays
.
I would like to thank you for giving me this opportunity.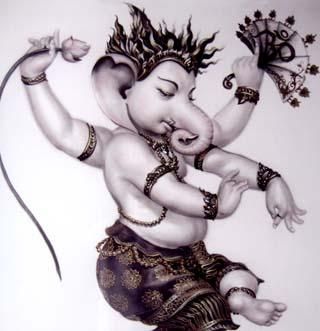 Devon Ke Dev Mahadev
Episode 48
30/01/2012- Friday
Today's eppy has some positive things..some revelations
I remember the last time when Mahadev and Sati met at the Barron land and she ran towards him,i thought she would hug him...i spoke too soon
see she did really hug him this time
As she walks through the corridors lost in his thoughts ..each word he says pricks her like a needle at last reaches her room ..Sati sees a light and there he comes out of the bright light..The frown ..stress on her face disappears and a sweet smile emerges..she runs towards him and hugs him ...the scene was perfect..they were there at last where they meant to be!
The sigh the respite that her soul felt was beyond this world..she was at her rightful place -near his heart,she stays there till her hearts content .It was a perfect Mahadev Shakti moment.She then composes herself ,and stands right.
"I always knew you would come,all those things you said the other day ..you didnt mean them.the only truth is that your here with me..i know even
you cant stay away from me..don't let me leave ever." she utters with great hope .
But Mahadev,just keeps on staring her...(poor thing all he could do is that)
"What has happened,why are you silent..i have kept my feelings infront of you..i cant bear this silence of yours ever?"seeing him standing mute."I am now hiding things from my own parents and i don't know what importance i hold in your life!
why don't you speak out?? Why do you stay away from love.We are so close to each other yet there is a distance between the two of us ..is it that you never Loved me?" says a love stuck Sati.
"If that's the case then why do you always come in front of me..why do you increase my worries..just say all this is baseless"she sobs
Then she inquires is it her father cause of whom he is angry ..'no no dont punish me cause of my father's act"
Sati now cries inconsolably with her head down
Mahadev could only stare at her..obviously with sadness in his eyes (looks like the makers have read either Patanjali yoga sutra or Ashtavakra geeta...they are so following it!)
There he goes ..yep he disappeared..(lucky him if anyone asks any unacceptable thing one can just vanish)
She sees none when she lifts her head..she stands at the middle of the room searching for him.wondering why did he leave abruptly ..she question to herself " is her father's curse the reason of him leaving her..that cant possibly be..he can never abandon me like this? why it at all started.. if it had to end this way "
*********************************
At Brahma lok.


Naardji comes to brahma dev and pays his respect to him.
"Now you have to step in, (Naardji says it right!) There is more opposition from Mahadev than Daksh regarding Sati..he knows something for sure ..that's why he keeps Sati away ..if this continues how would Maahadev Sati unite"Narada inquires more than he shares
To which Brahma replies that he himself would go and meet Mahadev regarding the issue.
*********************************
At Kailash
Daytya Guru Shukracharya comes to meet Mahadev (this guy is so genuine n straight unlike the deva)
"Please forgive me Mahadev"he utters with folded hands in front of Shiva
"You have always supported and took in refuge the asuras and all we did was we dobted your intentions due to our insecurities ..please forgive us"utters Shukracharya with great repent
Mahadev opens his eyes and smiles him
Shukracharya asks whether he is still angry at them.
"Angry? at what reason would he be angry at them" Mahadev utters
"Mahdev you are so kind hearted" Shukraycharya with great relief
(I love this guy..unconsciously also he is reminding mahadev of sati)
"i know you have stopped us from committing a huge sin..when you saved
devi Sati..cause it was i who ordered him to attack "Shukracharya continues..
Mahadev gets reminded of the incident
(yahan bhee shuru hogayee..devta toh devta abhee asur bhee yaad dilane lagee..what u resist u persist
)
"Mahadev it was when Daksh insulted you did we realize what a huge sin we where to commit and at that instance i lost my cool and ordered the army to attack..it was not to insult you,but to avenge your insult..cause you also know what Daksh did was wrong"(this guy gets a 10/10)
Mahadev and Nandi calmly listens to his story.
Then Maahdev replies that"the intention behind Whatever Daksh did was to take revenge...If you use violence in answer to violence how can you be right?"
"Mahadev,your anger always did good to the 3 worlds..then we all thought that it was the end of the world..but..but you never get angry at daksh(This chap has done it..jo koi nai puch saka woh issne puchliyee..that's it i love this guy
he did had a valid point!)
Why is it the Mahakaal..the great lord always forgive Daksh..why is that so? questions a perturbed Shukracharya.
"Shukrachara both your curiously and insecurity is unnecessary..Daksh is not my enemy (oh yeh he is gonna be ua future FIL)"saying this Mahadev again goes back to his yog nidra..leaving a perplexed Shukracharya.
And Nandi on the other hand is satisfied to here that Daksh isn't an enemy of him ..and that means that there is no hurdle between Mahdev sati's unison.
*********************************
At the palace
Sati is moving worried...thing of each encounter of her with Maahdev..from the Murti Sthapana to the RudraVeena episode to there first meet..everything
Sati the hears the same drum rolls which was heard at the arrival of Mahdev at Murti sthapana time..she fights her emotions whether to go after the sound or not to go.
She feels restless..then puts her palms at her ears in order to stop the sound from reaching her..then all of a sudden everything gets quite...she again hears the music,this time she is sure that it was for her..it was Mahadev's call..she moves towards her window and checks the source of the music..
There she witnesses a few Shiv Bhakts dancing singing there way immersed in Bhakti of shiva..findin there way..
(here the title track plays at the background)
on the other hand Sati observes them and has a smile graced on her lips..reminding herself of the first sign of Shiva's existence..the Rudraksh that she finds putting it into the Shivling ,Dhatich by her side.
"Rishi Dhatichi..he is the one who started all this..he was the one who said that it was all preplanned..her going t his ashram..he is the one who answered her queries.."she determines to meet him.
Mahadev opens his eyes.
*********************************
Rishi dhatich stands near the huge Shivling..and says that "Devi sati has realized her incompleteness and i have a strong intuition that something very crucial is gonna happen."
Sati comes out of her room and runs towards the kailsh.
Mahadev has a serene smile (why is he smiling?)
Rishi Dhatich feels a change in the atmosphere ...it was turning cool and pure..breeze flows gently
Then Dhatich realizes that Sati is going to come..
The place is decorated (already) with little diyas and fragrant flowers
As Dhatich turns he spots Sati
She advances towards him slowly ..Dhatichi on the other hand is happy to see her.
Then she shows her reverence towards him and so does he...
"I have come to meet you"Sati says
"yes i know..but before anything..please accept what is yours.."saying this h shows her the same Rudraksh which she found at the river and returned it back to the Shivlinga
"I already said you..no matter how much you try you will always cross your ways with this Rudraksh where ever you go..till you accept the Rudraksh..the time has come."saying this he shows her the way towards the Shivling where the Rudraksh is kept.
She goes to the Shivling and takes the rudraksh into her hands..the same rudraksh which fell from Shiva's arm ...due its great strength...
Sati remembers Mahadev..
*********************************

Precap:
Sati showing the Rushraksh to mahdanike says " all those puzzles are solved now"
Madanike close her palm inorder to hide the rudraksh..as they leave they find Prasuti staring at them.
Prasuti bashes Madanike regarding this
*********************************
Thanks for reading with Patience
Have nice time
regards
Sia